Overview
Elang Private Residence is a secluded 'island-resort-within-an-island-resort'. Surrounded by forested hills, powdery white-sand beaches, turquoise waters, coral reefs, and protected birdlife and marine life, it is available for exclusive takeover bookings by groups of up to 19 people. It is ideal for extended families* and friends seeking the ultimate holiday experience in utmost privacy.
A Far-flung Escape with Incredible Facilities
Named after the eagles that nest within its boundaries, Elang is one of six islands at the intimate eco-friendly Bawah Reserve. Nestled in 740 picturesque acres in Indonesia's remote Riau Islands of the Anambas Archipelago, the Reserve is some 160 nautical miles northeast of Singapore and only accessible by private seaplane on a spectacular 80-minute flight**. With personalized amenities, private butler service, bespoke dining and full access to the rest of the Reserve, Elang is a short speedboat ride across the lagoon from Bawah's main island.
The exclusive Elang Private Residence is self-contained with its own private beach, a saltwater infinity pool refreshed by the waves, a two-story dining room & bar called 'The Clubhouse', a separate beachside restaurant and an activities lawn. There is also a small spa resting within a traditional wooden 'joglo' house, which was rescued from demolition in Java. It's no more than a 10-minute walk from one end of the island to the other, but space and seclusion remain uncompromised.
Perched on the slopes of Elang Island, the five, 1-bedroom lodges are named after indigenous trees: Ficus, Yucca, Lychee, Cycad and Satigi. The sixth lodge is a two-bedroom longhouse known as the owner's residence. Up to 14 guests can be accommodated in the seven bedrooms, while additional bedding can increase the capacity to a maximum of 19 guests.
Suspended on bamboo stilts and crafted out of resak hardwood, rattan, bamboo, driftwood and alang-alang grass thatch, each sustainably-minded lodge was built with as little carbon footprint as possible, with construction done by hand. Each lodge comes with its own spacious living areas embellished with traditional hand-woven ikat paneling and carvings by artisans from Java, plus a balcony with sparkling ocean views. Some even have outdoor bathtubs and private paths and steps that lead you, and you alone, to hidden rocky coves and into the sea
Personalized Dining Experiences
Favoring an unhindered approach to island dining, the chef will effortlessly create your special requests to give you a completely personalized dining experience. Relish a sensational mix of the typical flavors of Indonesia, the produce of the on-site organic fruit and vegetable gardens, and the most refined international culinary art in a choice of dining venues.
These include your lodge, The Club House, The Beach House, or at any of the three restaurants on Bawah Island, which offer a variety of settings from a treetop to the beachfront. Dishes range from fresh fish in coconut broth, slow-cooked beef rendang, and prawn & avocado Poké bowls to wood-fired pizzas.
Life at Elang Private Residence and beyond at Bawah
Since Elang is only a three-minute boat ride or 10-minute kayak away from the main island, if private becomes too private and you want to take advantage of the main resort's fabulous facilities, it's easy to do. The reserve overall has 13 beaches and three lagoons so finding a deserted stretch of beach or a coral reef is delightfully possible.
The 247 acres of forest also provide plenty of space for undisturbed birdwatching and hiking. You can enjoy cinema nights under the stars and unlimited massage and bespoke spa and wellness treatments in Bawah's tranquil canopy-level spa, where the fitness program also offers tailored yoga and pilates classes, guided breathing exercises, and relaxation and meditation sessions.
Elang Private Residence offers the perfect venue for families and groups to enjoy exclusive holidays, celebrations and reunions in paradise. Bookings are for a minimum of 3 days. The buyout-only concept is the first of its kind in Indonesia.
*Elang is not suitable for young children or those with mobility issues.
**Seaplane flights are subject to availability. The seaplane has a capacity of 10 passengers, and there is a maximum of two inbound flights per day, so groups bigger than 10 passengers will have a staggered arrival.
Itineraries & Prices
Welcome to Elang Private Residence
AM: You will be collected from your hotel, private residence, or the airport by our preferred, outsourced car service. You will be driven to Tanah Merah Ferry Terminal where our travel host will greet you and escort you on the short 30-minute ferry ride to Batam, Indonesia.
From the ferry terminal, guests will then be driven to Hang Nadim Airport (BTH) where you'll board Bawah's amphibious seaplane for an 80-minute flight, landing on the water in the resort's main lagoon. The total journey time from Singapore is approximately 4 hours.
PM: Welcome to Elang Private Residence - the secluded paradise on a faraway tropical archipelago.
You will arrive by a private flight just in time for a delicious fresh lunch. Settle in and take the time today to just relax and enjoy the beauty of the resort. Visit the spa and enjoy the massage after a long journey. Delight yourself with fine dining, a sunset view, and a relaxed evening at the beach bar. Today is purely about relaxation.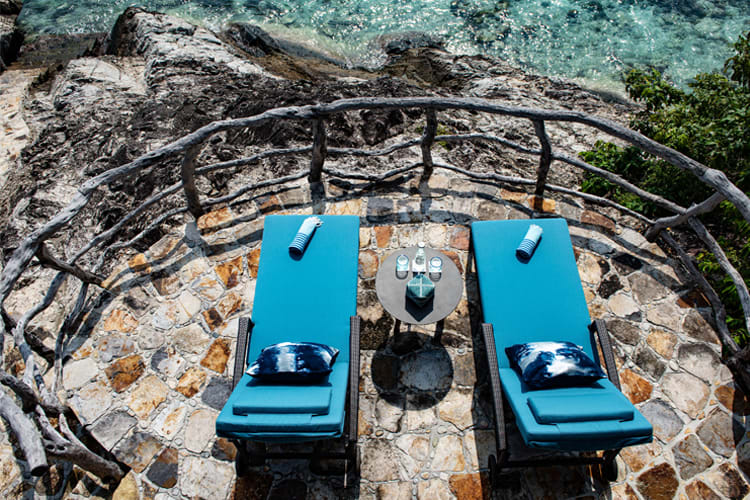 Location
Elang Private Residence
Fresh Air & Starry Night
Today is a sample itinerary that includes a selection of the explorations on offer at Elang Private Residence. This day is completely customizable. Please note extra fees may apply to bespoke activities.
AM: Start the day with a sumptuous breakfast and morning yoga (check the daily movement classes) before setting out on your first adventure - forest hiking in the heart of our wilderness you'll encounter primary jungle and a rich ecosystem bursting with life. You can opt for a company of a guide.
The Activities Team will take you to the most picturesque spots and lookouts so you can enjoy the best views as well as learn about the flora and fauna as you trek.
PM: In the afternoon, opt for kayaking or stand-up paddleboarding. And when the night falls, enjoy stargazing under the starry Indonesian night.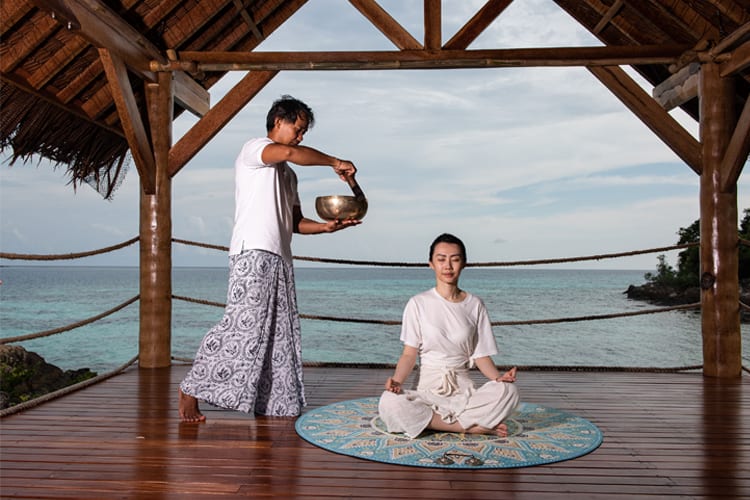 Location
Elang Private Residence
Water Activities and Wellbeing
Today is a sample itinerary that includes a selection of the explorations on offer at Elang Private Residence. This day is completely customizable. Please note extra fees may apply to bespoke activities.
AM: Start your day with a yoga session and a luscious breakfast. Then we encourage you to also check out the cooking class, mixology class, or other workshops with the local specialists' team.
PM: Later today, you can explore the water around Elang Private Residence such as kayaking, snorkeling, or paddling, including the marine conservation dives, or take a boat or catamaran trip with the Elang's team.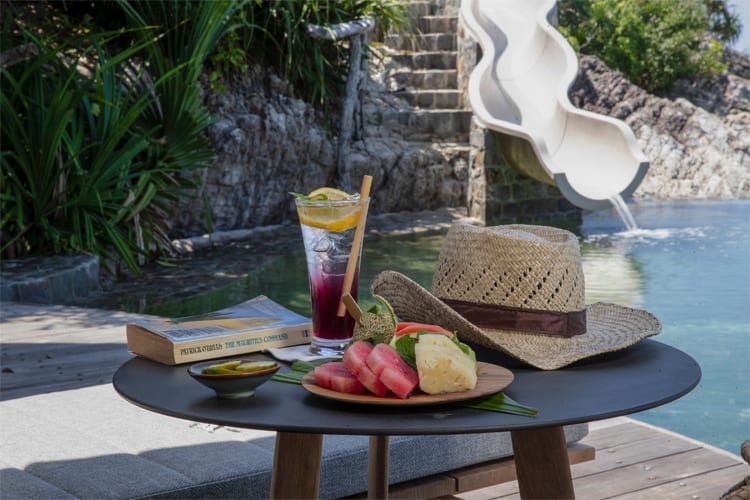 Location
Elang Private Residence
Departure
AM: After breakfast, enjoy the morning movement class and relax. Check out and board the boat to Bawah Reserve then another scenic flight toward Batam before back to Singapore.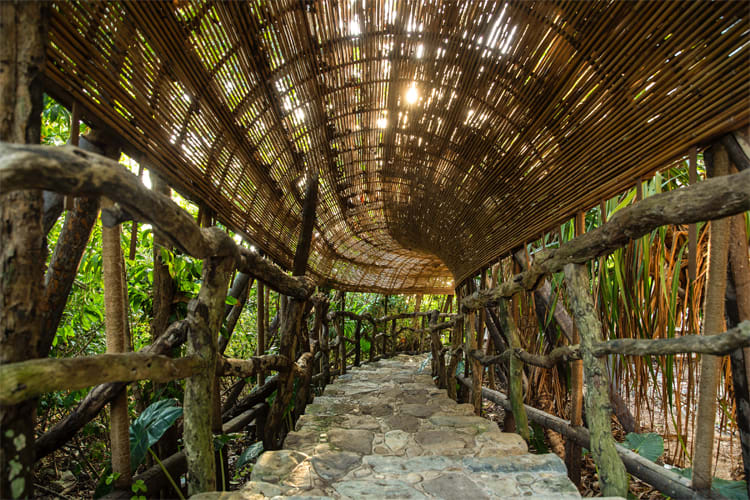 Location
Elang Private Residence
1 / 4
Accommodations
Social Areas
Bar
Dining Area
Yoga Hut
Sunbeds
Beach House
Pool
Slide
Massage Room
Spa
Suites & Cabins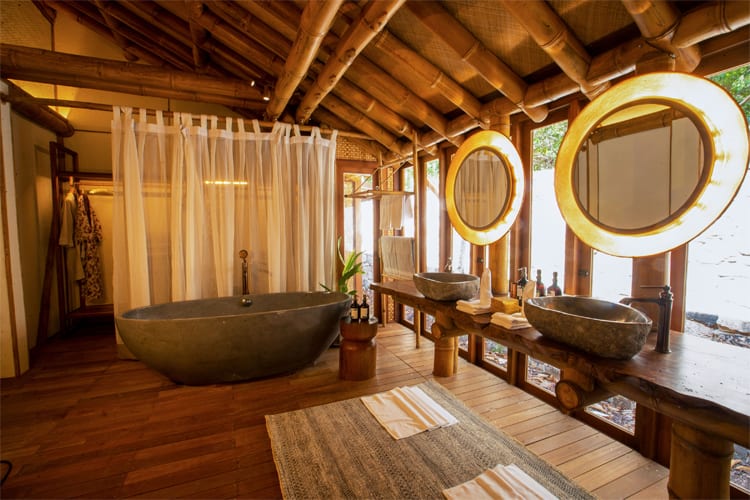 6 Cabins
Entire Private Residence
Size
136 - 254 m² / 1,464 - 2,734 ft²
The Longhouse: Master bedroom with king-sized canopy bed, desk, and chair; en-suite bathroom with bath, rain shower, and twin sinks. An extra bedroom with king-sized or twin beds, desk, and chair; en-suite bathroom with rain shower. Central open-plan living room-cum-dining area. Powder room. Covered full-width balcony with lounge seating with partial ocean view.
5 One-Bedroom Lodges: Bedroom with king-sized canopy bed, en-suite bathroom with rain shower, and twin sinks. Open-plan living room with desk and chair. Guest bathroom with rain shower. Covered full-width balcony with lounge seating. Yucca, Cycad & Satigi Lodges each have an outdoor bathtub on their balconies with ocean views.
Technical Information
Property Layout
Features
Cabins with balconies

Air conditioning

Pool / Jacuzzi

Massage room

WIFI available

Spa

Mosquito netting

Hot showers

All inclusive

Family Room (Triple or Quadruple)

Charging areas for electronic equipment
Equipment
Diving gear

Snorkeling gear

Stand up paddleboard

Kayaks / Canoes

Yoga mats

Insect repellent
** Use of certain equipment at additional cost, ask for details
Interested in the Elang Private Residence?
Please fill in the form beneath and we'll get back to you ASAP.