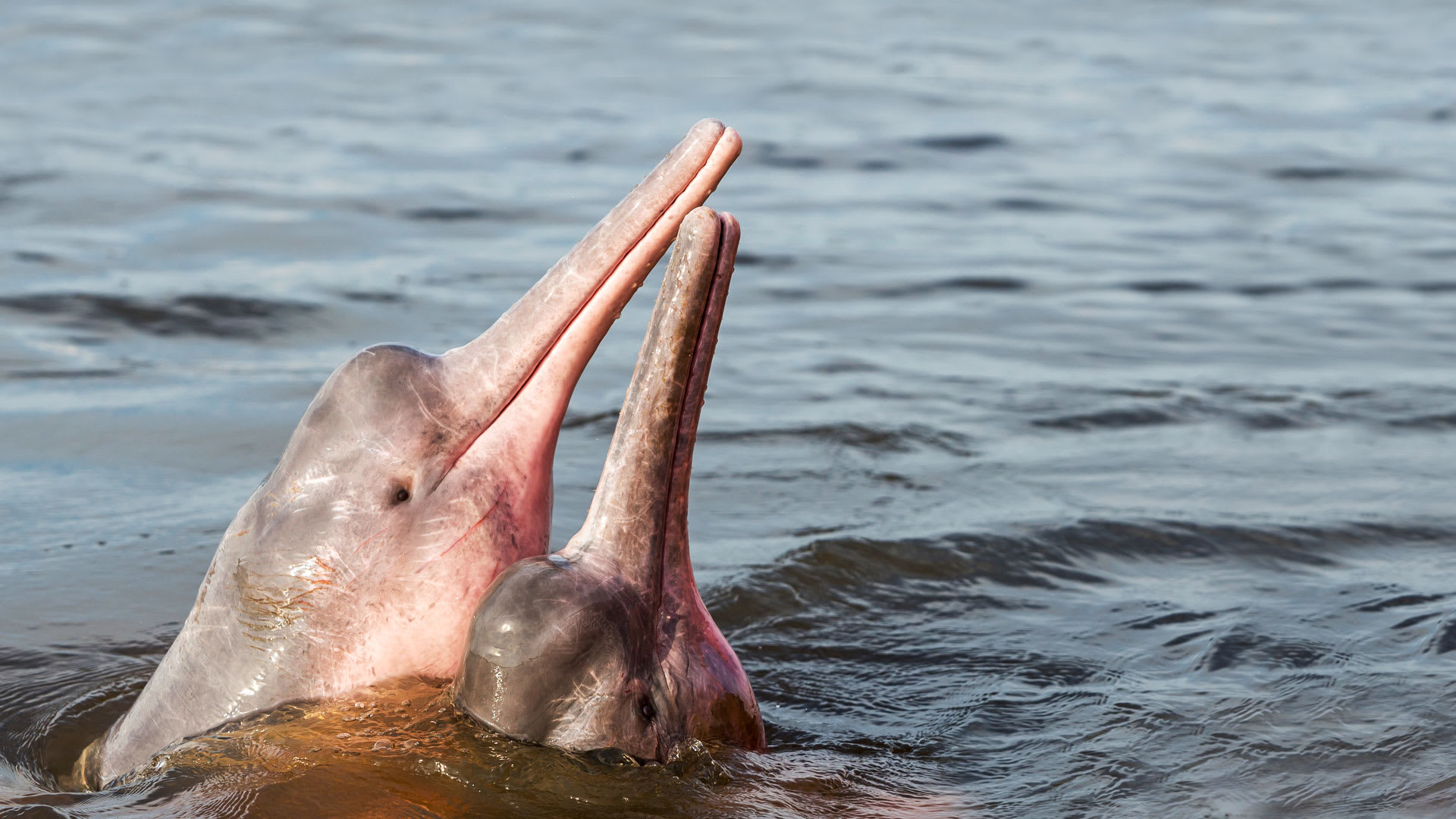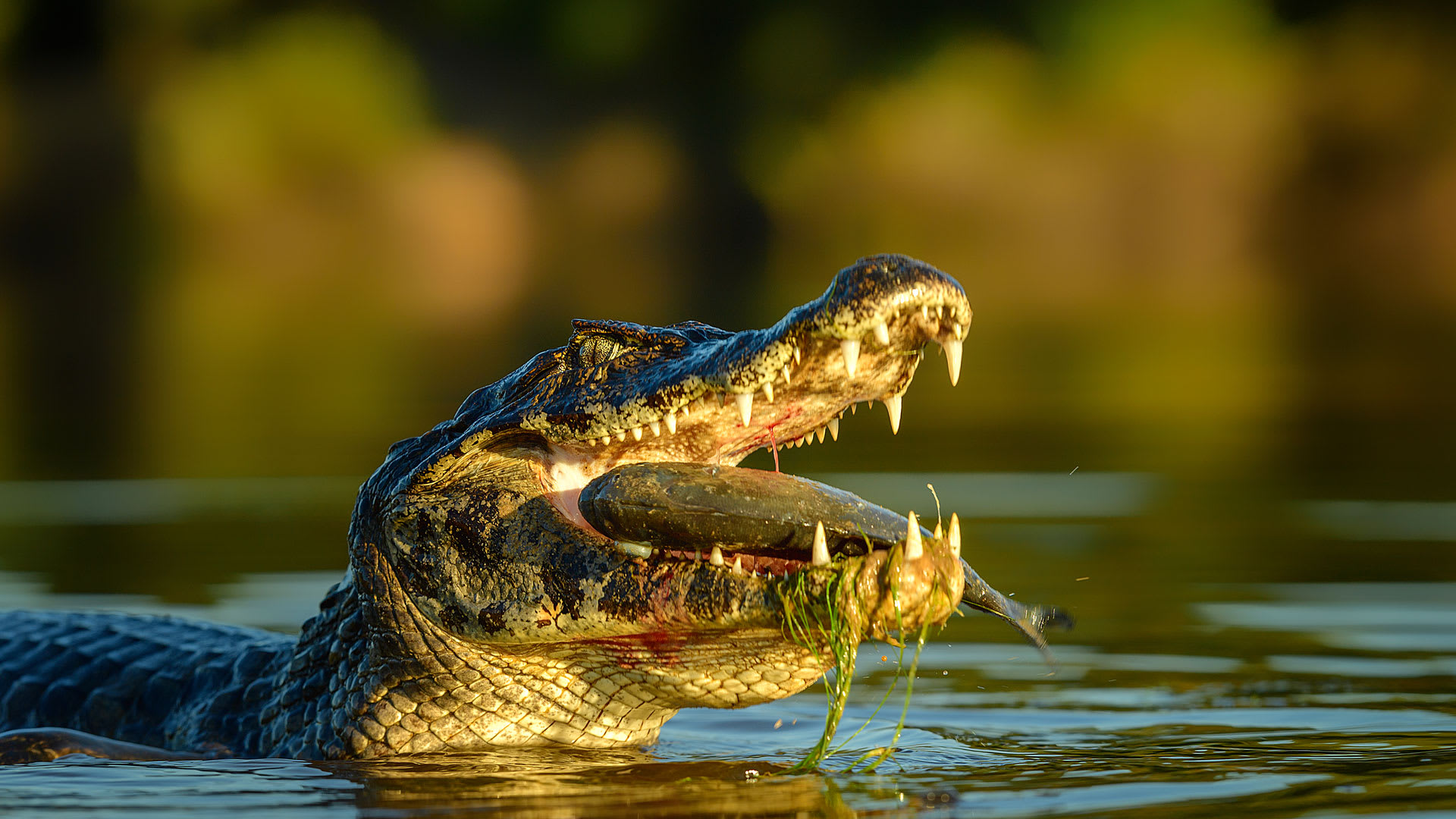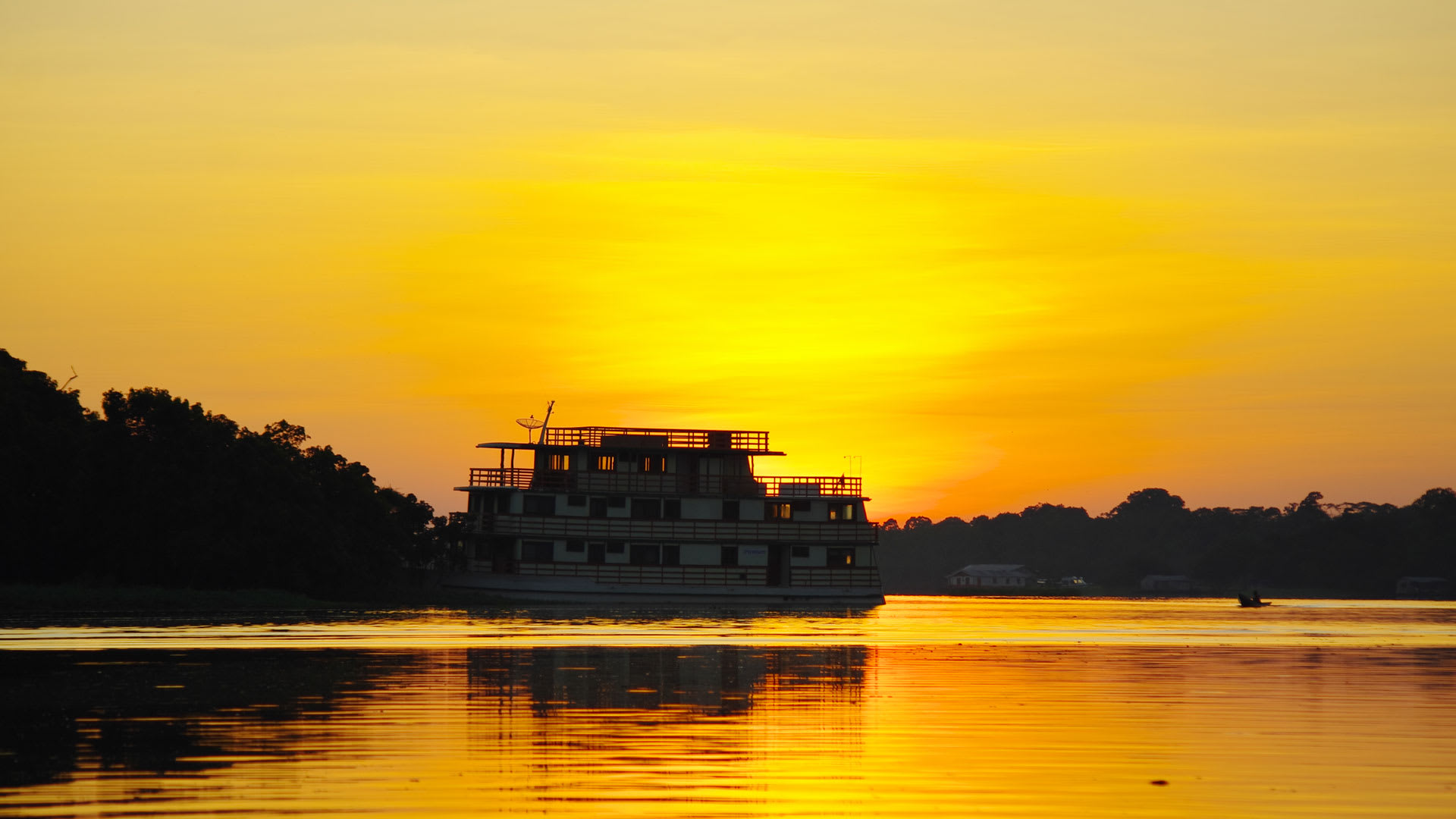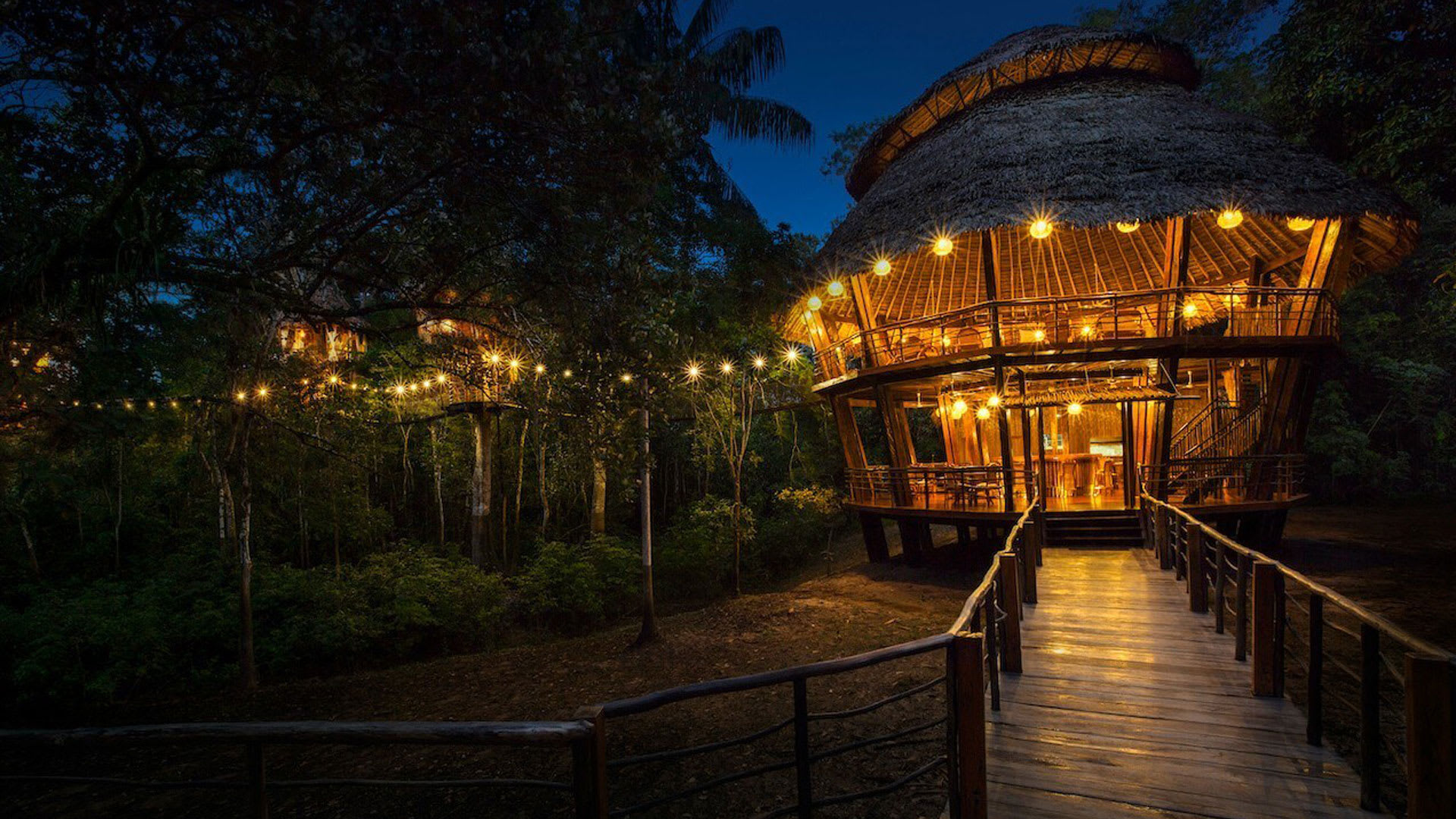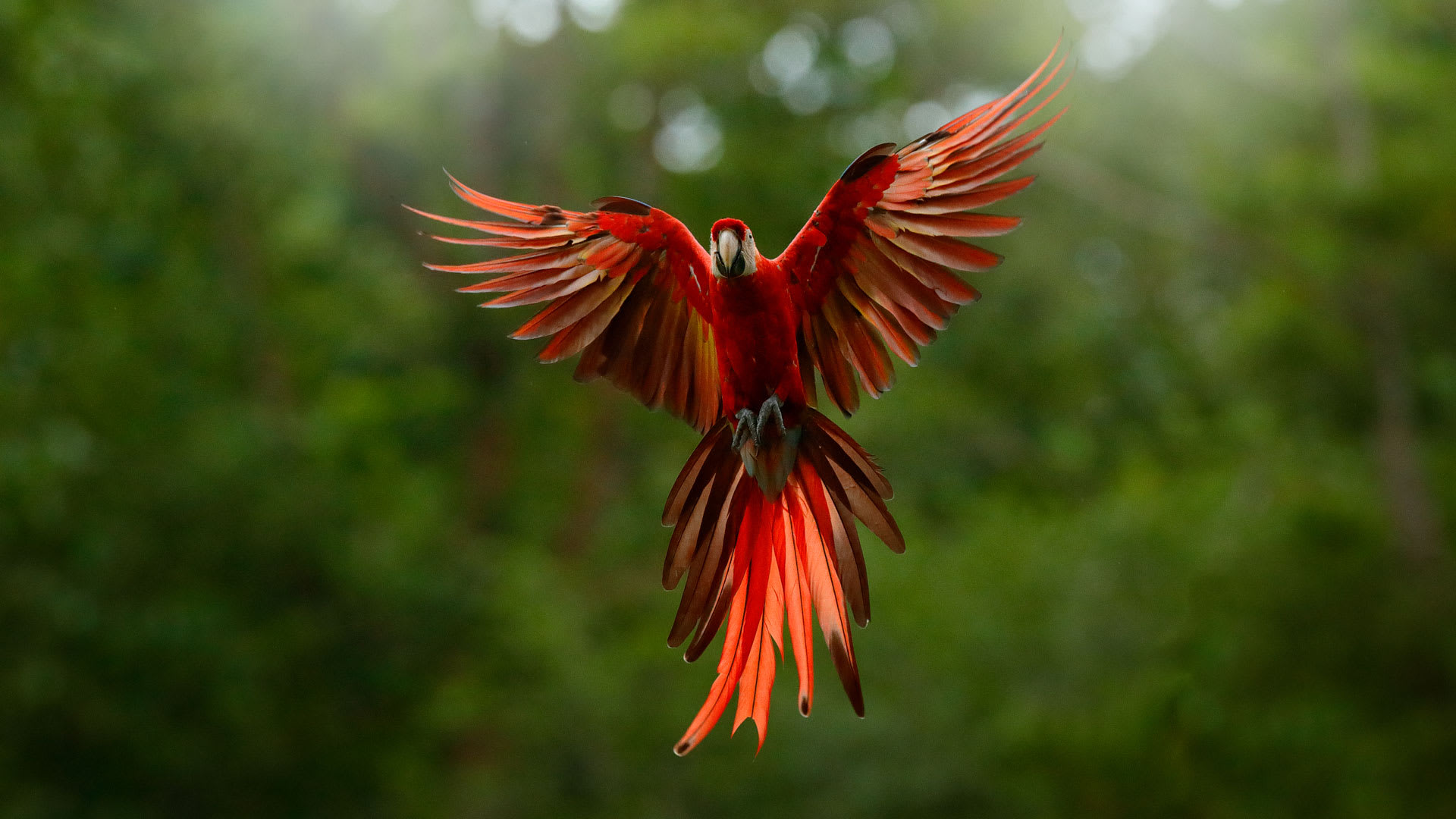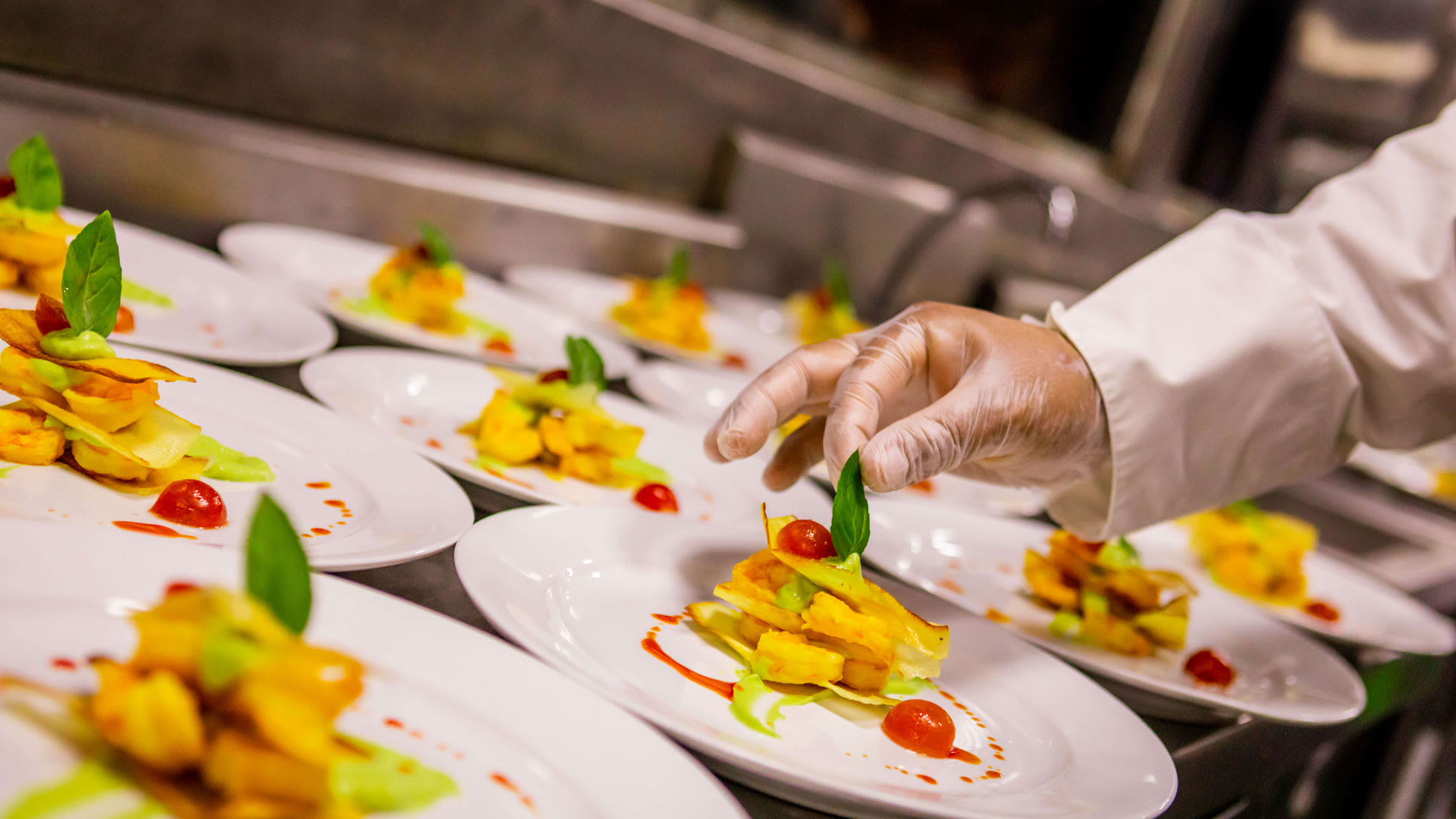 Amazon
Amazon Vacations
Explore a near-mythological realm of unimaginable biodiversity where man and nature are one, a long-lost world home to river monsters, giant trees, and uncontacted tribes where legend and lore is a way of life and the jaguar is king.
Peruvian Amazon
Subsumed in an arboreal labyrinth, 60% of Peru is claimed by the caimans and pink river dolphins of the Amazon, with its rainbow of birdlife in the dense jungle canopy, skulking jaguars, and fascinating indigenous tribes tucked out of sight.
Ecuadorian Amazon
It's thought that the most species-rich part of the Amazon lies in Ecuador, lauded especially by birdwatchers. A rich tapestry of sound and colors, this often underrated section of tropical rainforest is not to be missed.
Bolivian Amazon
The Bolivian Amazon is one of the most biodiverse regions on the planet. From the wetlands of the wildlife-abundant pampas to the impenetrable wilderness of the jungle, Bolivia perhaps offers the most budget-friendly and unique Amazon cruises.
Brazilian Amazon
It may be the lungs of the planet, but a cruise through the Brazilian Amazon is simply breathtaking. Through serpentine fingers of mist rolling amid treetops, down sun-seeking vines where treefrogs chirrup, a creeping crawling bounty lies in wait for you beneath the canopy.
Amazon River Cruise
Weaving its way through nine countries across the heart of South America, a cruise along the mighty Amazon River provides the ultimate expedition to one of the world's wildest frontiers that has attracted adventurous explorers for centuries.
Jungle Lodge
Wake up to the surreal sounds of the canopy's chorus from a luxurious treehouse bungalow or surrounded by the splendiferous wildlife of the misty cloudforest or pristine reserves deep in the Amazon jungle with a unique eco-lodge escape.
Wildlife Photography
Embark on an epic photographic adventure to the depths of the Amazon Rainforest, a challenging, wild stage where the greatest expressions of life on Earth are performed by a wonderful array of shy yet spectacular species waiting for their cue.
Exotic Regional Cuisine
Mother Nature's plentiful pantry offers a prodigious wealth of culinary delights, the rainforest a trove of exotic fruits, palm hearts and aromatic leaves, and the river a flurry of fresh fish, like the giant arapaima, or indeed piranha.
Why Visit the Amazon?
Over 5.5 million square kilometers of South America are swaddled in the Amazon Rainforest, an emerald green blanket pulsing with life and adventure. Bygone explorers may have come in search of the mythical golden city of El Dorado, but it is now the allure of its bedazzling natural riches that make Amazon vacations so appealing to modern-day explorers.
More than 1/3 of all animal species recorded in the world are found in the Amazon Basin, including 1/5 of all bird species on Earth. Sleep under starlit skies surrounded by the sounds of the rainforest canopy in a gravity-defying treehouse, explore the remote corners of this wild jungle realm from the comforts of a luxury Amazon lodge, or embark on an enrapturing Amazon River cruise deep into the ultimate untamed wilderness on remarkable Amazon Rainforest vacations.
Amazon Vacation Packages
Our custom Amazon tours have been carefully crafted with enriching private excursions and thoughtful routes honed with years of in-destination experience. Browse our best-selling Amazon Rainforest travel packages below and begin an unforgettable journey tailored uniquely to you.
Amazon Experiences
Lodges
Experience a thrilling stay in the depths of the Amazon, from spectacular rainforest spas in Ecuador, to exhilarating treehouse escapes in Peru, and breathtaking stilted bungalows in Brazil. Our curated Amazonian accommodation collection has been inspected first-hand by our local destination specialists to satisfy our strict criteria for authenticity, individuality and the highest of hospitality standards.
Travel Guide
Want to know more about vacations in the Amazon? Our destination specialists have compiled the definitive Amazon Rainforest travel guide to help you plan your trip. Find out when and where to go, what to see and do, where to eat and sleep, and more below.
What Our Customers are Saying
The Manatee Amazon cruise in Ecuador was great and we would have no hesitation recommending Rainforest Cruises to our friends. The staff were friendly and accommodating. Ecuadorian food was delicious. I was glad we did 4 nights rather than 3 nights as it gave us more opportunities to view wildlife.
- Peter A.
Superlatives just aren't adequate to describe this once in a lifetime, high water opportunity. Exploring the Amazon accompanied by excellent guides and service by an exceptional crew made this trip a forever memory. Elegant and spacious, with plenty of hot water, our floating luxury hotel served us well.
- Rich M.
The cruise was awesome. There were more crew than clients, so the service was phenomenal. The meals were some of the best we had in Peru. The whole adventure was amazing. We saw hundreds of different birds, several species of monkeys, a sloth and a baby emerald tree boa. We would definitely recommend this trip to others and the service you provided was great.
- Donna P.
Our family of 6 had an incredible time on the Amazon Dream. We rang in the new year with a champagne and suckling pig roast dinner and a pop-up samba party on a beach in the middle of the Amazon. All of the guests agreed that the meals should be Michelin-rated. This cruise was extraordinary and Rainforest Cruises made the organization and reservation process very easy.
- Hochan W.
FAQ
Do I Need A Visa To Travel To The Amazon?
Do I Need To Get Any Vaccinations Or Malaria Tablets Ahead Of Travel?
What Is The Local Cuisine Like?
Is It Easy To Spot Wildlife In The Amazon?
Is The Amazon A Good Honeymoon Destination?