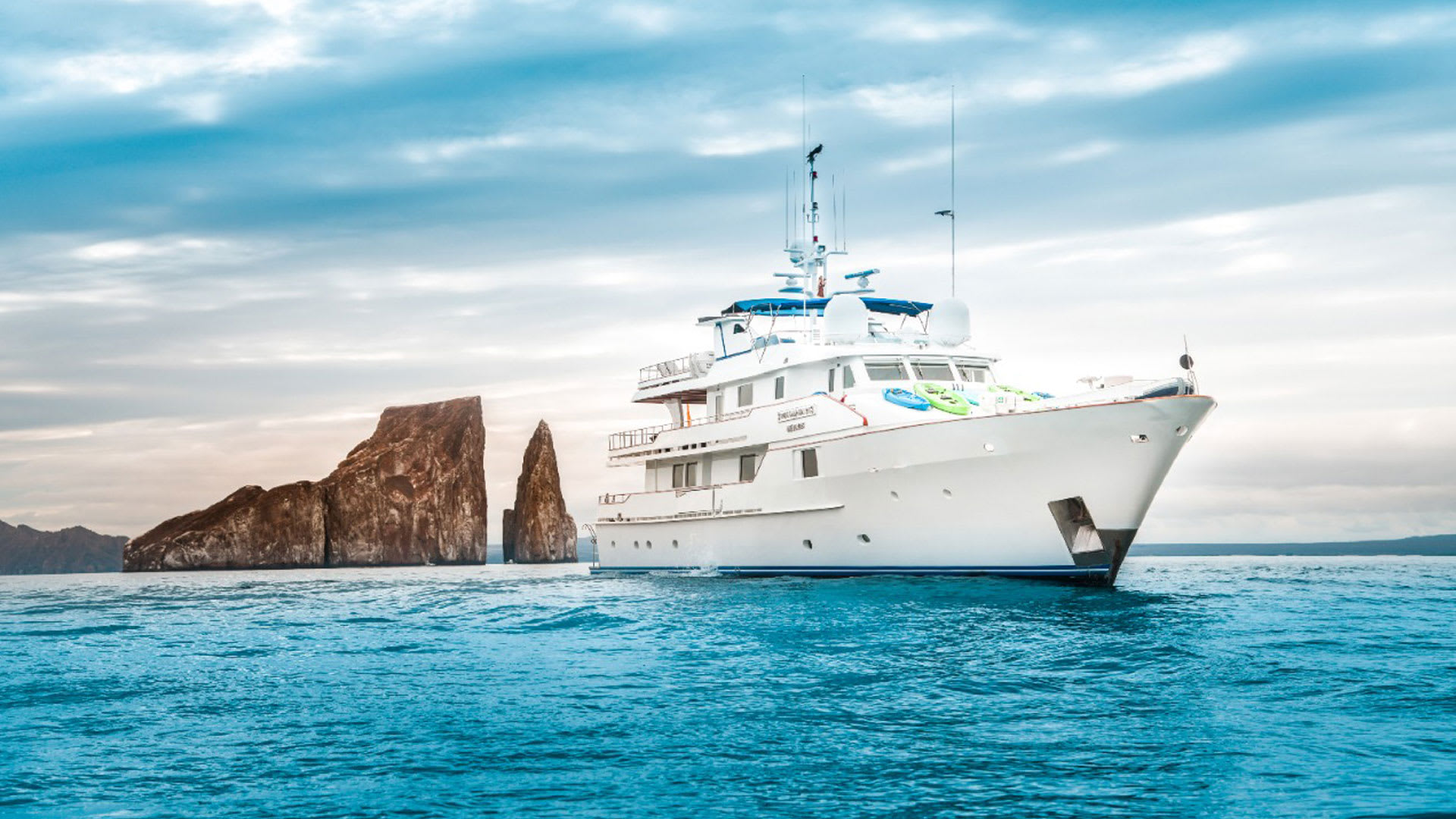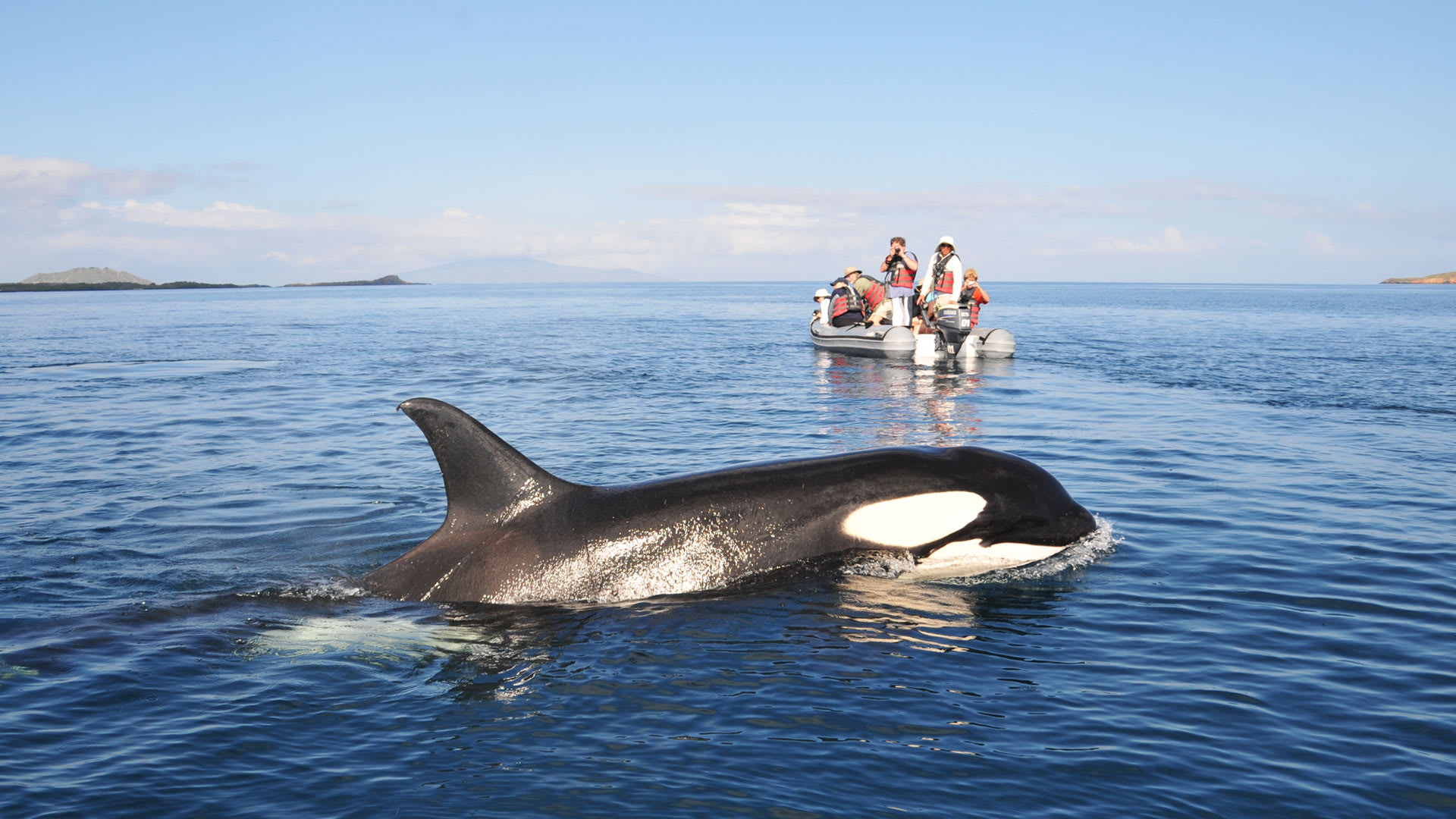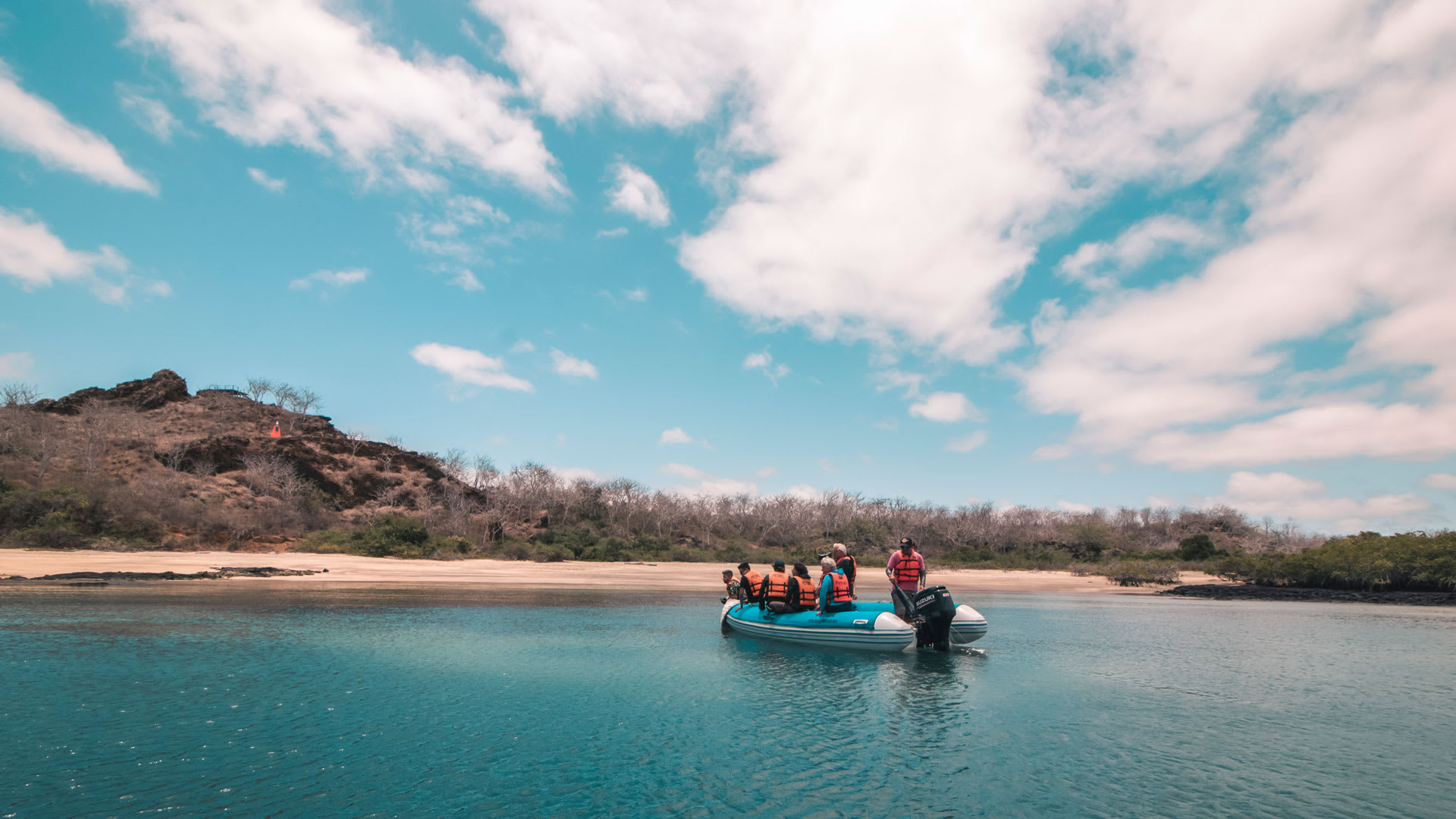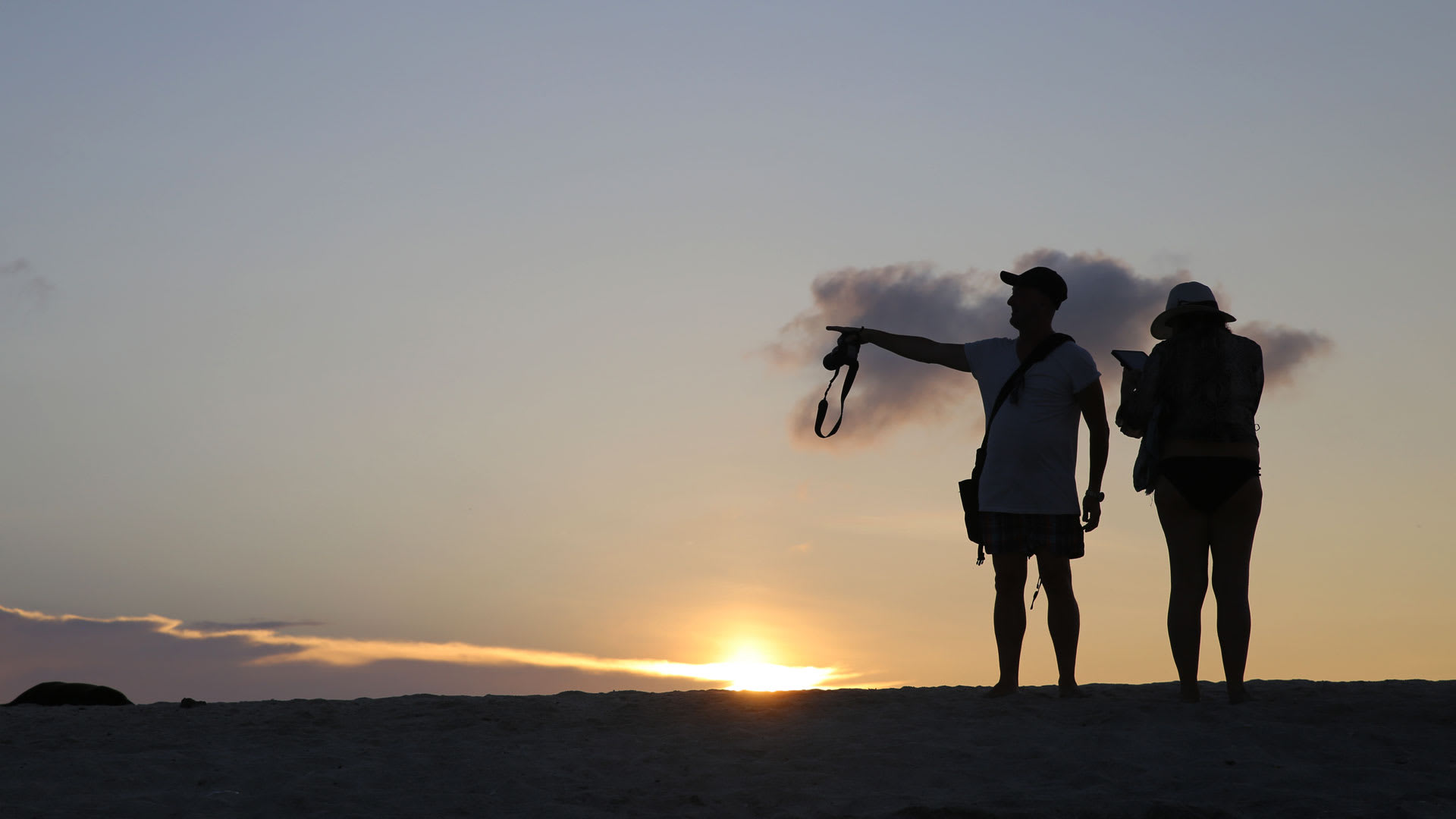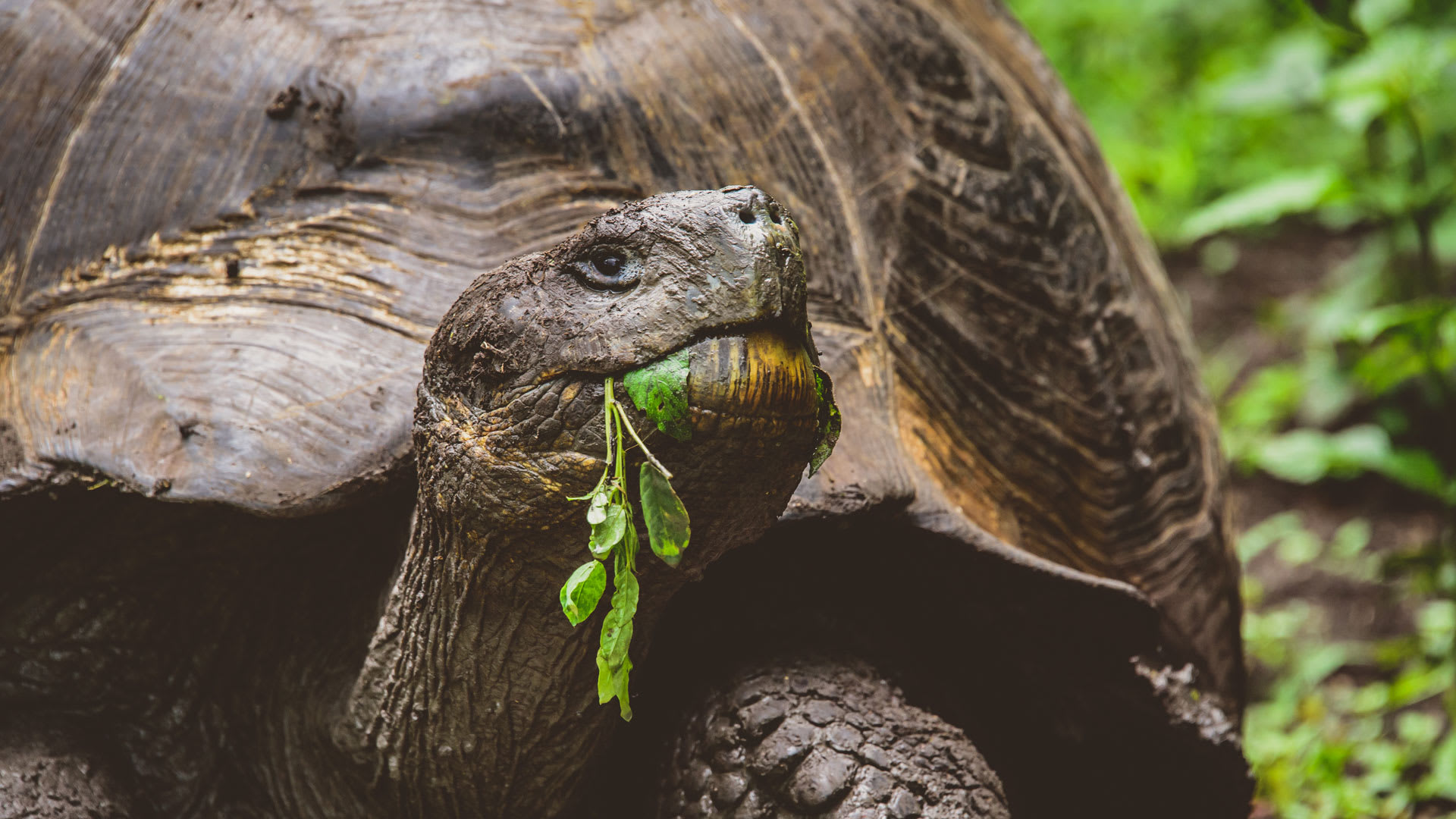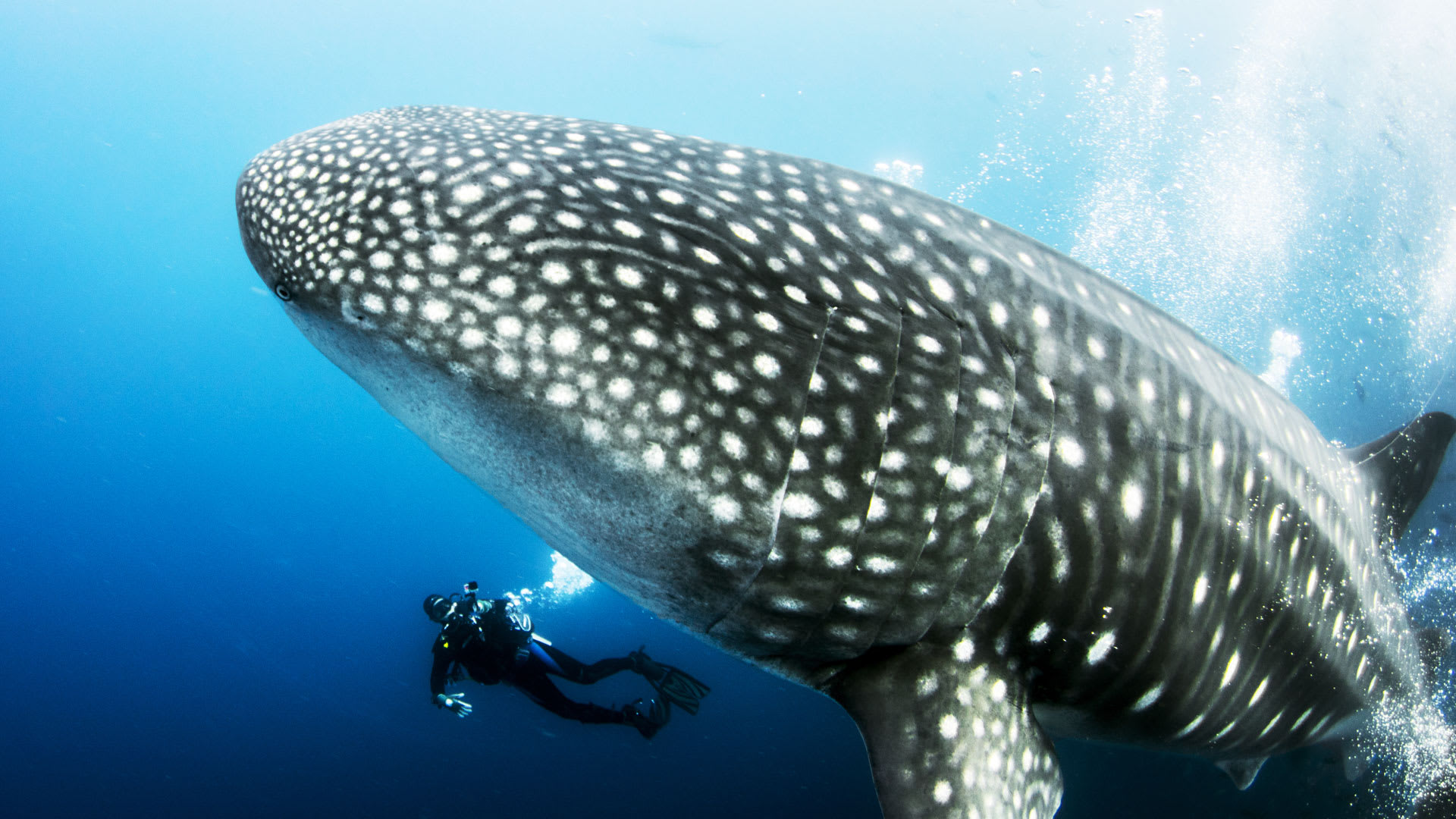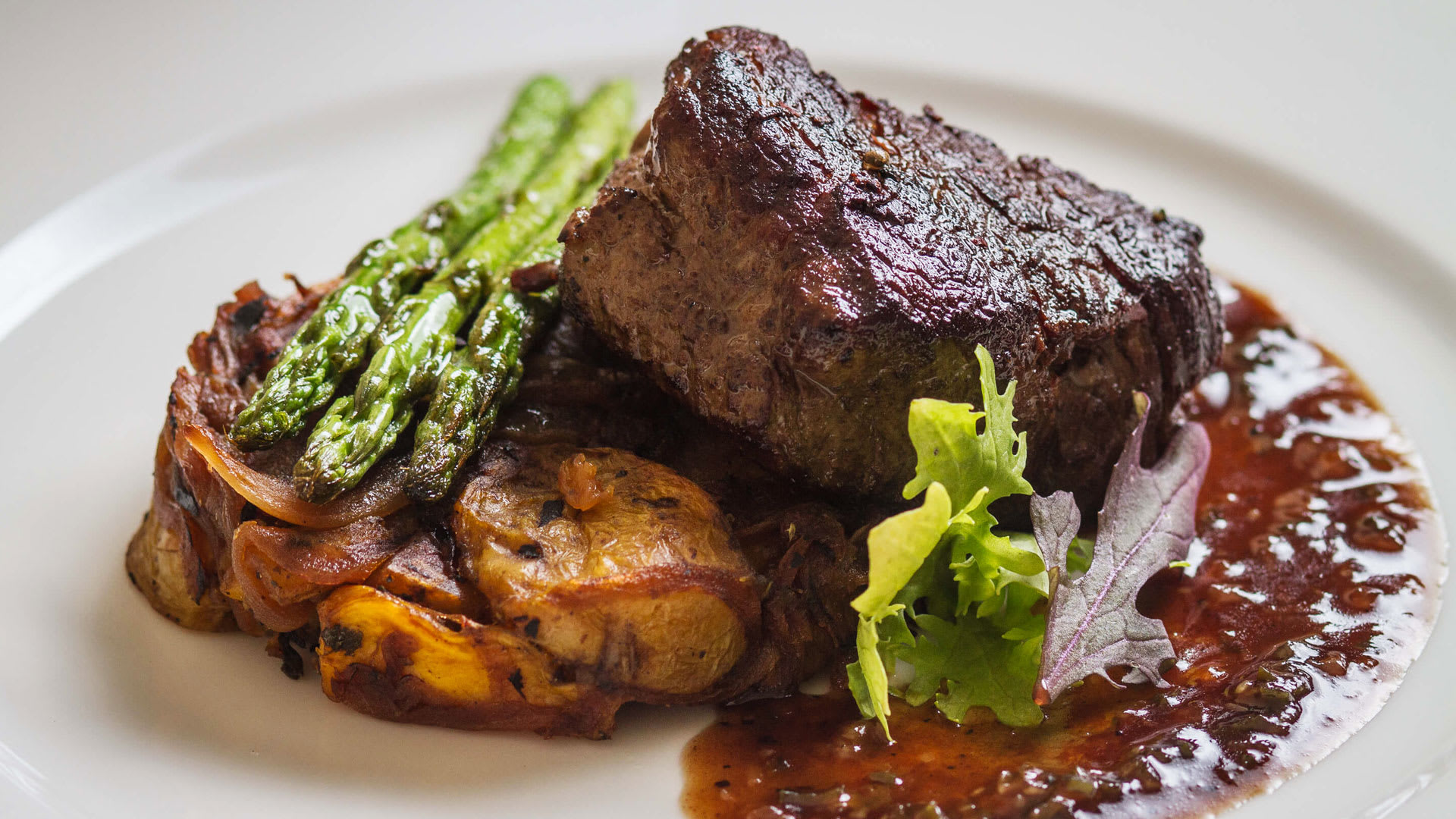 Galapagos
Galapagos Cruises
Follow in Darwin's footsteps on a life-changing voyage to the Enchanted Isles, a living museum and showcase of evolution, a modern Eden and near fantasy dominion of otherworldly landscapes and fearless wildlife found nowhere else on Earth.
Snorkeling
Slip beneath the water's surface and witness the sublime submarine spectacle on show, a myriad of celebrity marine life, including diving marine iguanas, rocking sea horses and spotted eagle rays, seducing starstruck snorkelers with their grace, elegance and showmanship.
Exceptional Wildlife Viewing
A true wildlife immersion, nowhere on Earth can match the Galápagos Islands for nature, from its iconic giant tortoises, lazy land iguanas and dancing blue-footed boobies on land, to the endemic Galápagos penguins, flightless cormorants and marine iguanas underwater.
Panga Rides
Take a front row seat for unrivaled wildlife watching on a panga ride. Spot green sea turtles whilst navigating the islands' mangroves, see statuesque marine iguanas atop rocky outcrops and peek at perching penguins and sea lion pups at play in startling close-up.
Daily Island Visits
Dry or wet landings are just the beginning of the adventure as you step ashore the enchanted islands on daily excursions, over imperturbable marine iguanas and slumbering sealions, onto trails of Darwinian discovery expertly led by your naturalist guide.
Follow in Darwin's Footsteps
Meet his namesake finches and discover how the inhabitants of the Galápagos had such a resounding impact on Darwin that he formed his theory of natural selection and controversially changed the scientific view on the biological origins of life forever more.
World-Class Scuba Diving
A pristine habitat to nearly 3,000 marine species with diverse geological formations, excellent visibility and exceptional hammerhead shark schooling encounters make the Galápagos Islands one of the world's foremost diving destinations.
Epicurean Cuisine
The archipelago may be famed for its animal magnetism, but its gastronomic appeal is growing, with its abundant fresh seafood combined with exotic Amazonian fruits and Andean staples from the Ecuadorian mainland creating mouthwatering dishes like Galápagos ceviche and encebollado soup. Why Cruise the Galápagos?
Embark on a Galápagos cruise and experience the evolutionary oddities and breathtaking scenery of an astonishing archipelago famed worldwide for its wildlife-viewing opportunities. A haven hewn from lava and hidden from humanity for centuries – the Galápagos lie some 600 miles (nearly 1,000 km) off the Ecuadorian Pacific coast – this enchanting collection of islands and islets is home to a veritable menagerie of miraculous and marvelous wildlife waiting to meet you. Beneath the spectacular volcanic vistas, delve into an underwater wonderland, a nutrient-rich cocktail of currents conducting an oceanic opera of teeming marine life.
Aboard only the best Galápagos cruise ships available, explore the remote reaches of this otherworldly realm, and discover the pristine, protected visitor sites of the Galápagos National Park with the help of hand-chosen guides, naturalist oracles who will passionately impart their expert knowledge about the fascinating flora and fearless fauna you will encounter. Prepare yourself for one of the wildest of wildlife safaris imaginable on an unforgettable Galapagos Islands cruise, as you follow in Darwin's footsteps to a world where tortoises are as big as boulders, marine iguanas span surf and shore, and blue-footed boobies perform mesmeric mating dances.
Galapagos Experiences
Cruise Packages
Our custom Galápagos tours are the ultimate in Galápagos Islands cruise packages, seamlessly combining Galápagos cruises with bespoke land tours featuring private expert-led excursions and curated accommodations. Browse our best-selling Galápagos vacations below and begin an unforgettable journey tailored uniquely to you.
Travel Guide
Want to know more about cruising Galápagos? Our destination specialists have compiled the definitive Galápagos Islands travel guide to help you plan your cruise. Find out when and where to go, what to see and do, where to eat and sleep, and more below.
What Our Customers are Saying
Every island visit was just 'us'. Food was varied and delicious and the overall experience incredible. 8 days was a really good length of time to really feel the nature of the Galapagos. We only missed one species – the Albatross! The crew was supportive, helpful and very skilled. They really supported us in having a positive adventure.
- Sharon K.
Thank you for putting together what was a fabulous trip to the Galapagos on the Mary Anne. I have been editing my photos today and it brought vividly back what a wonderful experience it was and how smoothly everything went. The ship and its crew were just terrific and Martha, our guide, was excellent in every way.
- Peter L.
We arrived home late yesterday after the most amazing vacation ever! I wanted to thank you for your excellent choices and for organizing the trip. Every flight and transfer went extremely smoothly and the selected hotels, tours, and the Galapagos cruise was fantastic. Again, thanks for helping us organize a vacation that we will never forget.
- Laurie B.
The Galapagos Islands inspired us to think differently about the world! The wildlife we saw up close and personal was awesome. It's hard to remember it all. We were looking for an experience to get us as close as possible to the natural world of the Galapagos and we certainly got it on the Galapagos Legend.
- Anna D.
FAQ
How Much Does A Galápagos Cruise Cost?
Do I Need A Visa For The Galápagos Islands?
Are There Any Galápagos Entry Requirements?
How Many Days Should You Spend In Galápagos?
What Is The Food Like On A Galapagos Cruise?