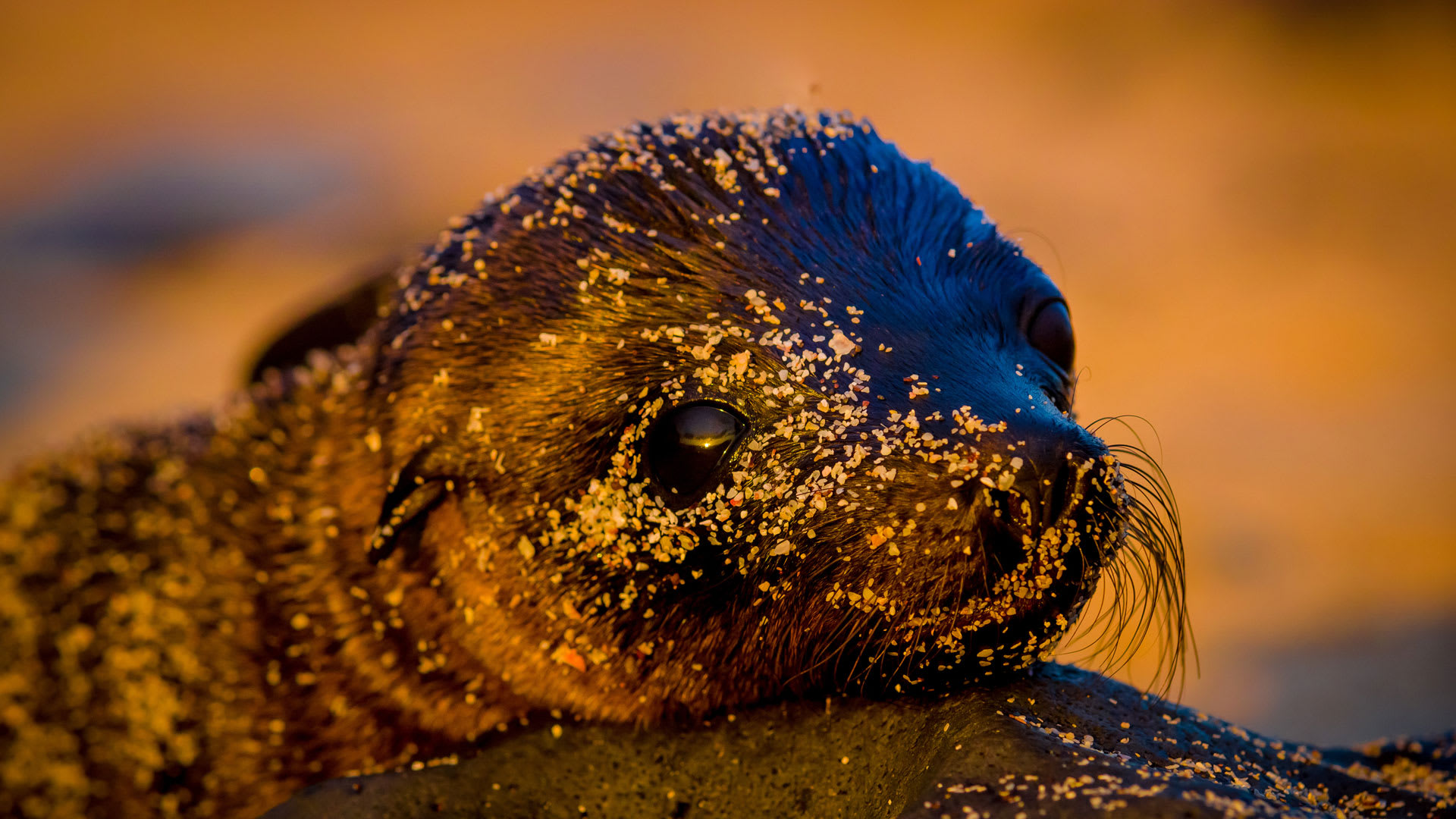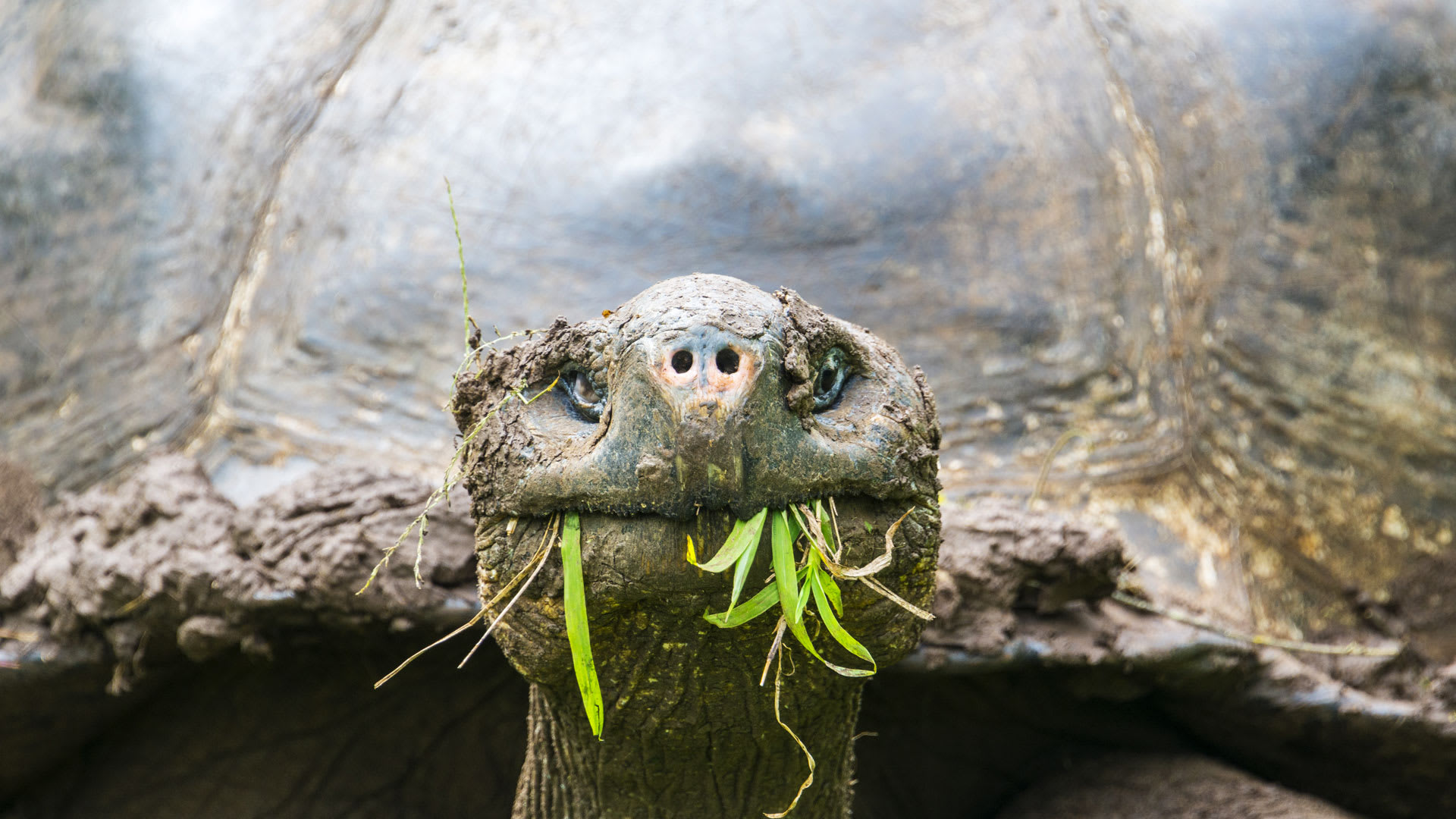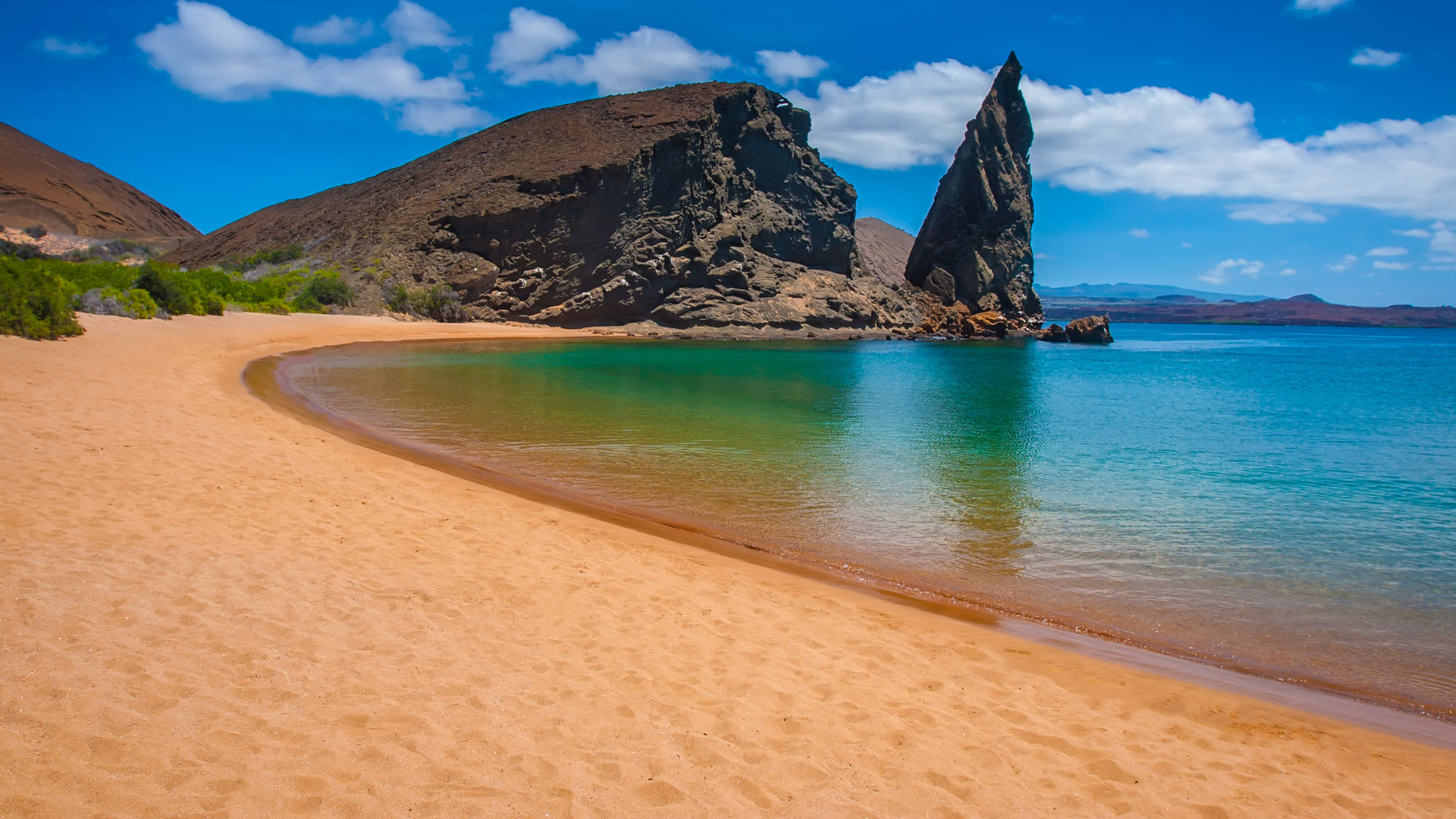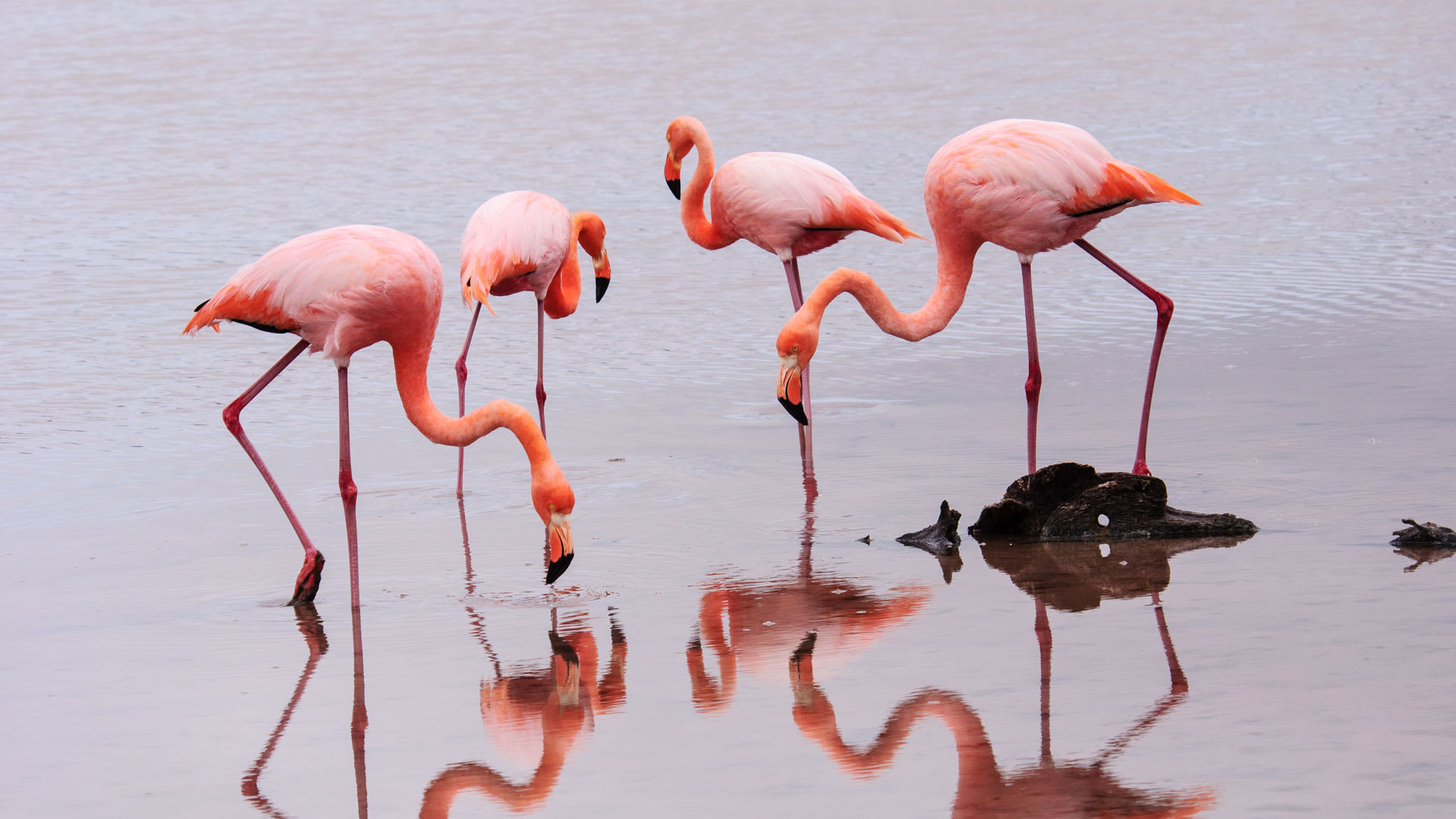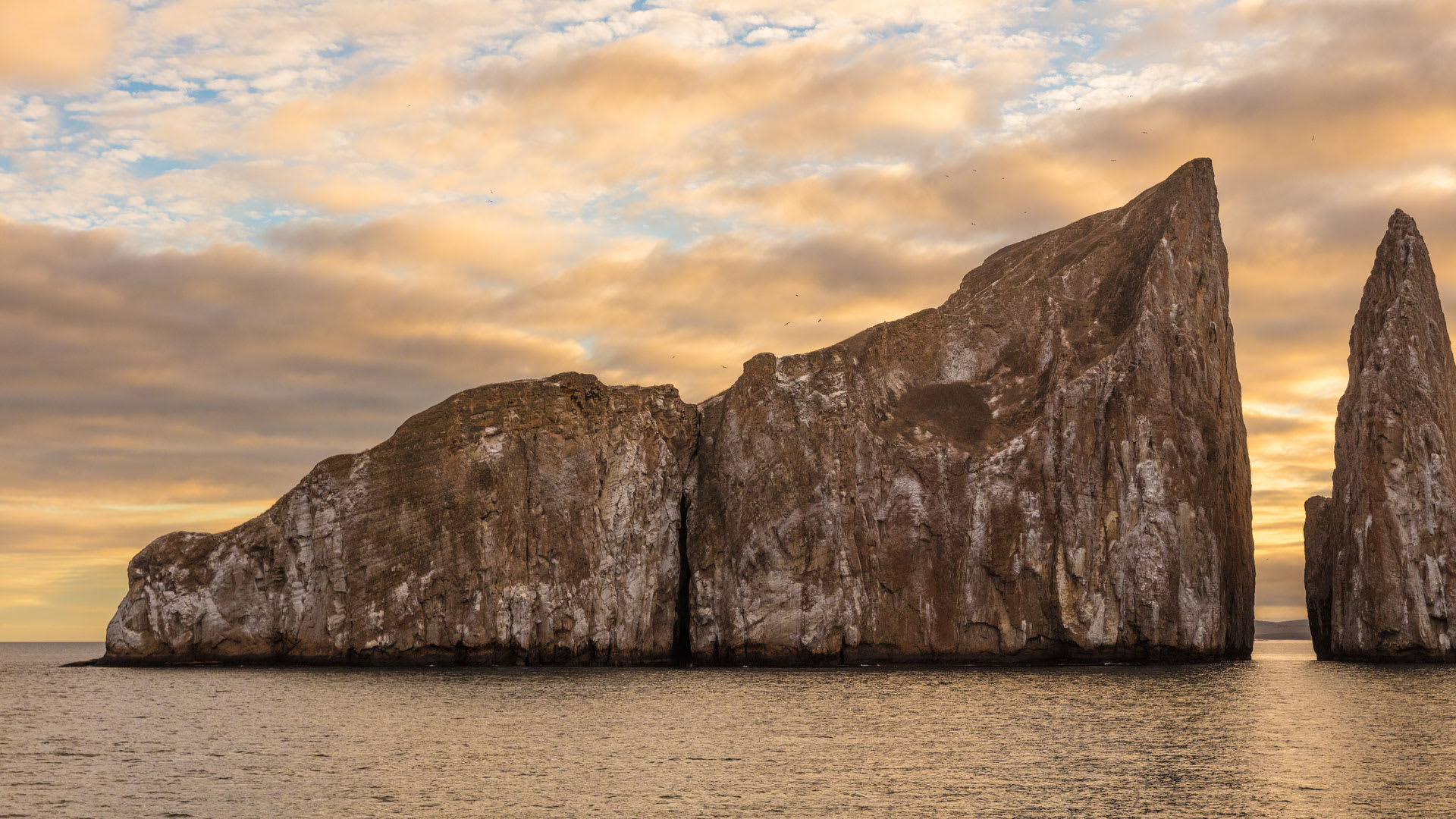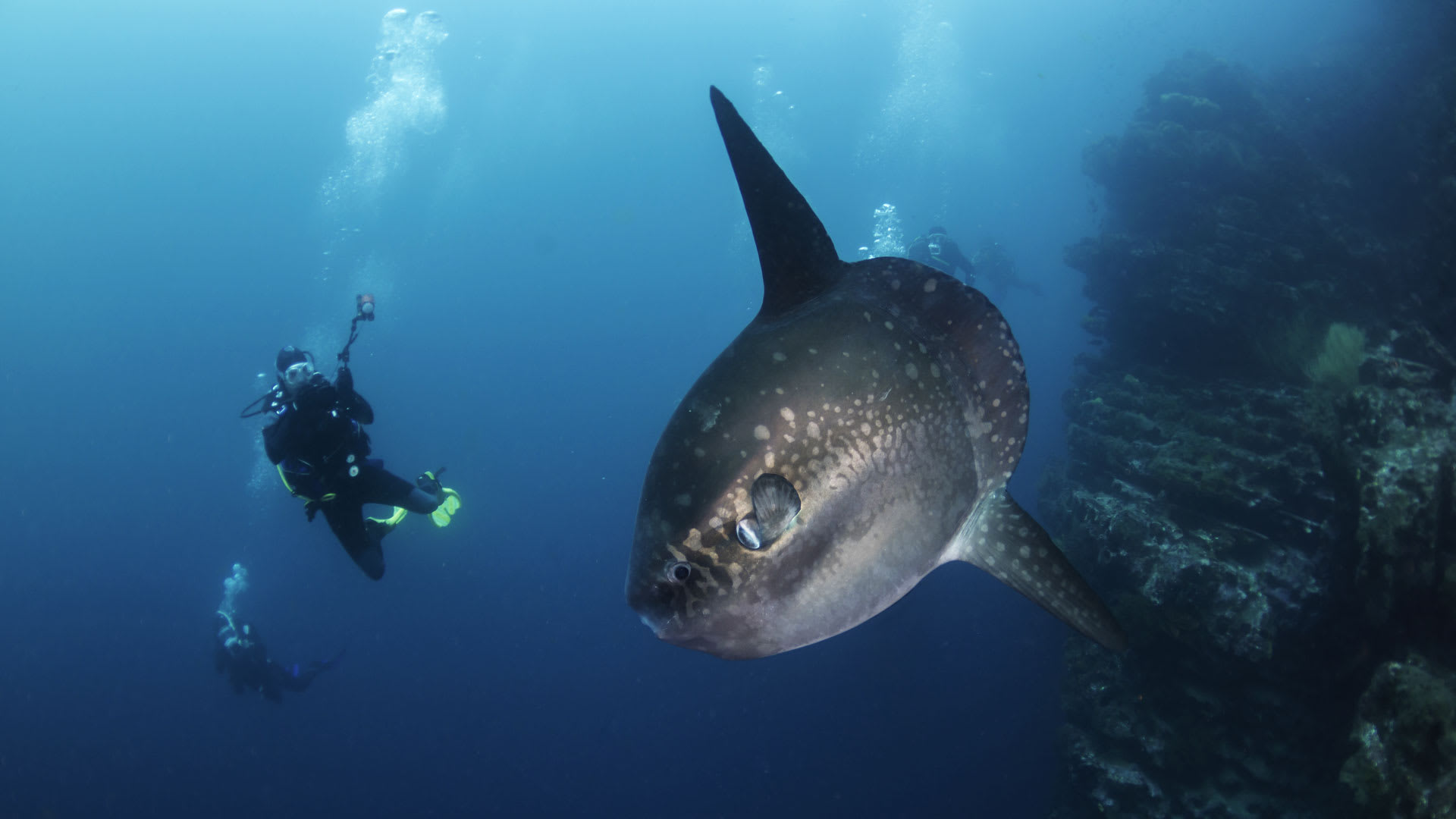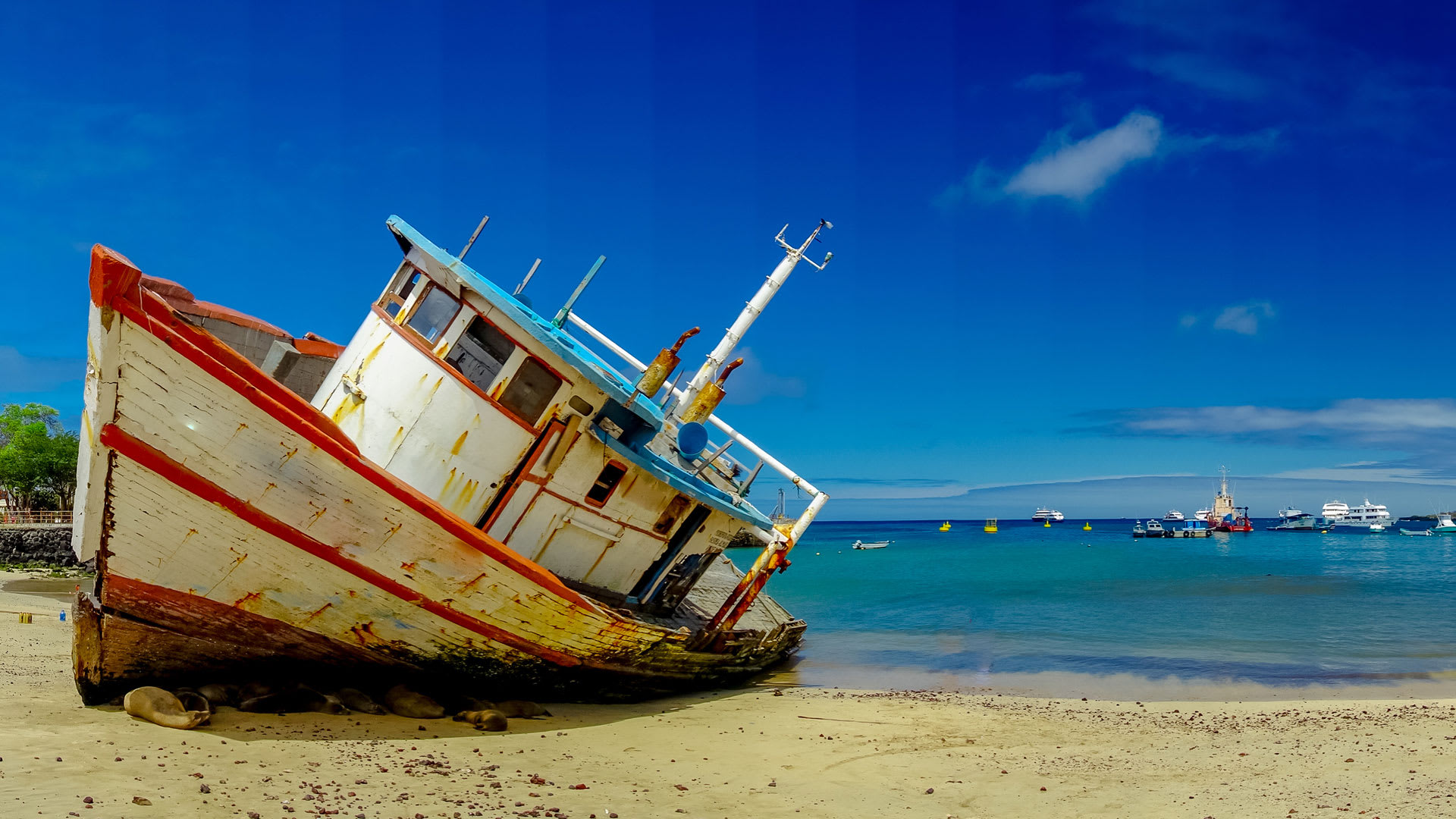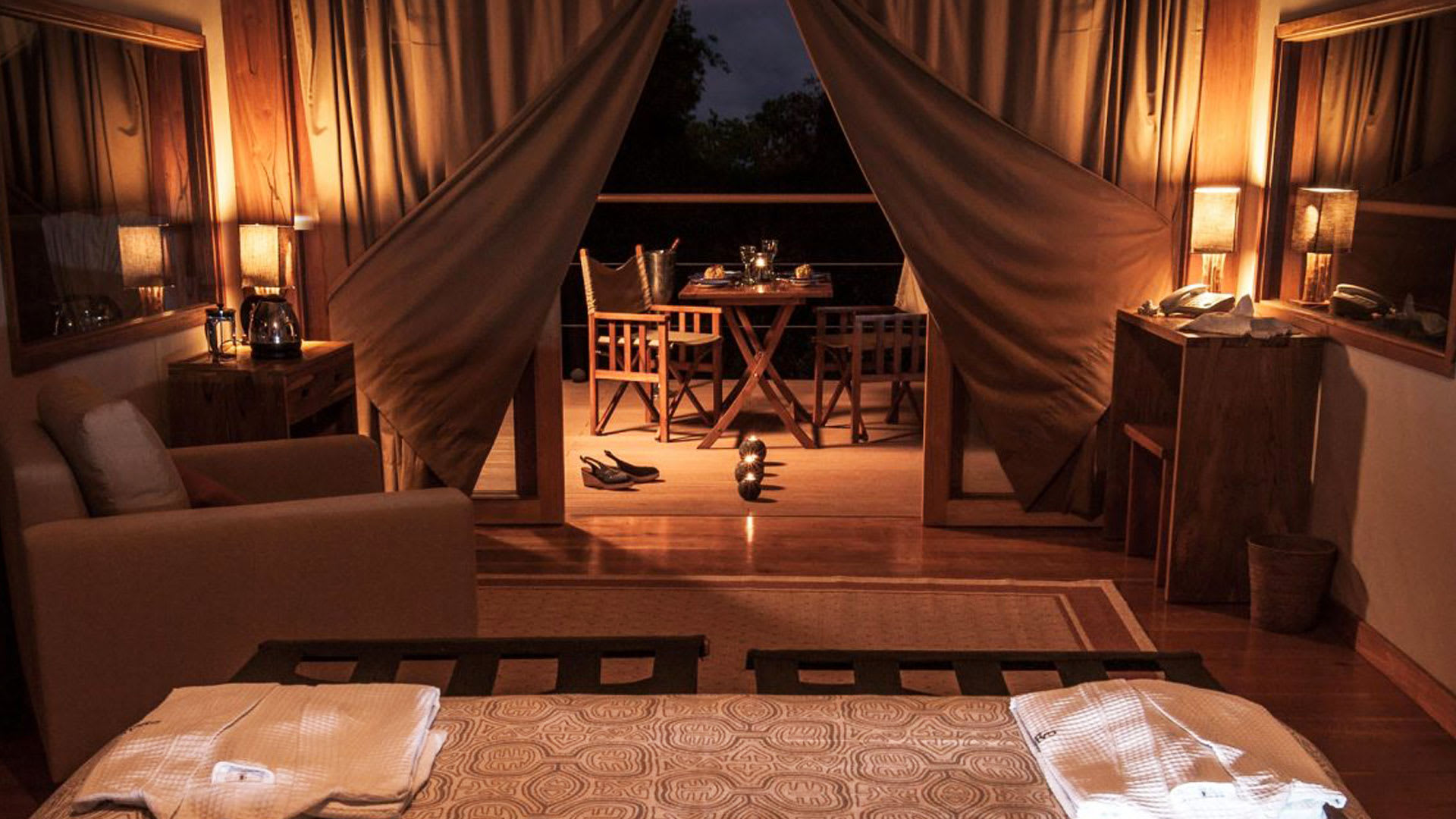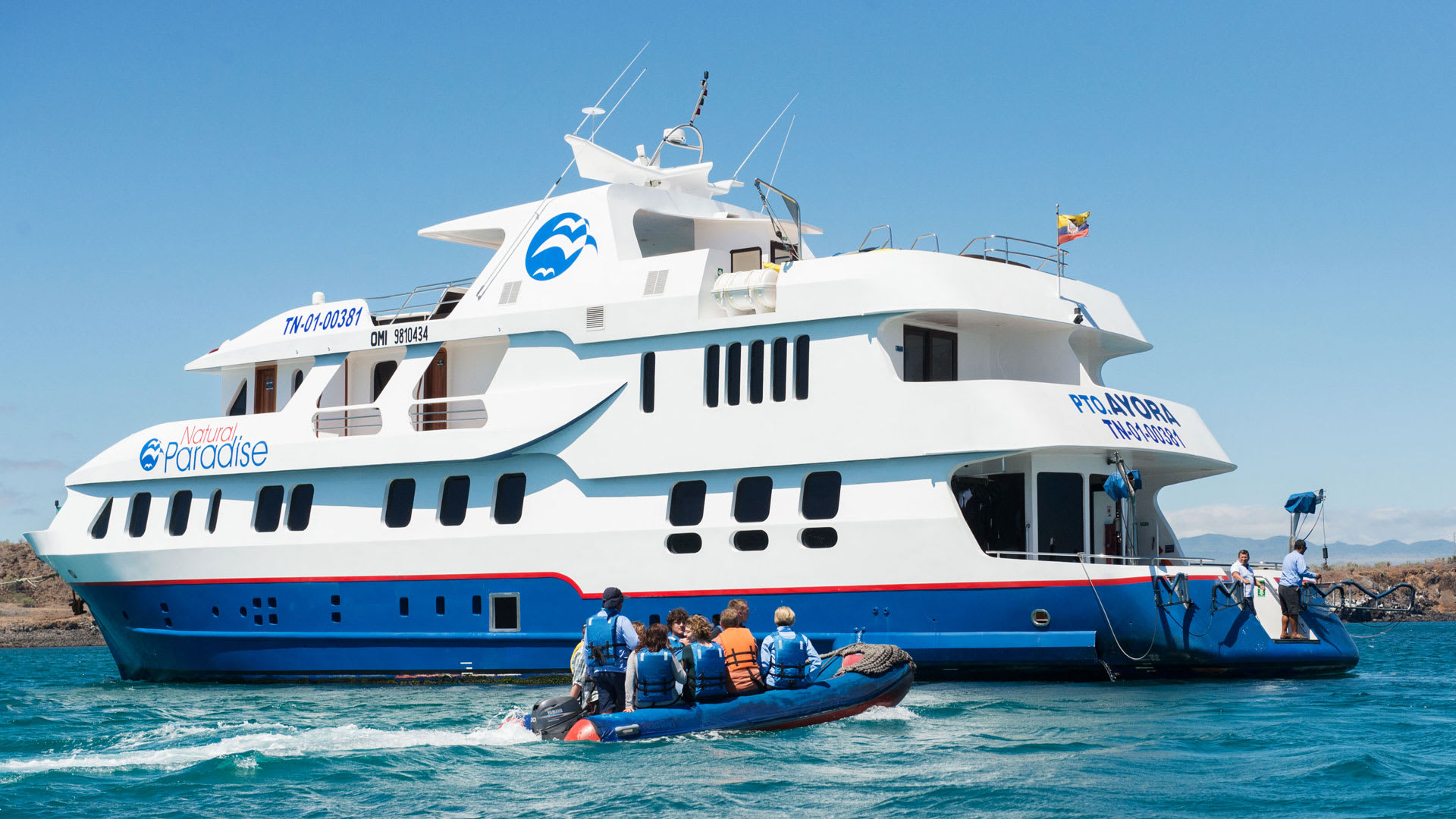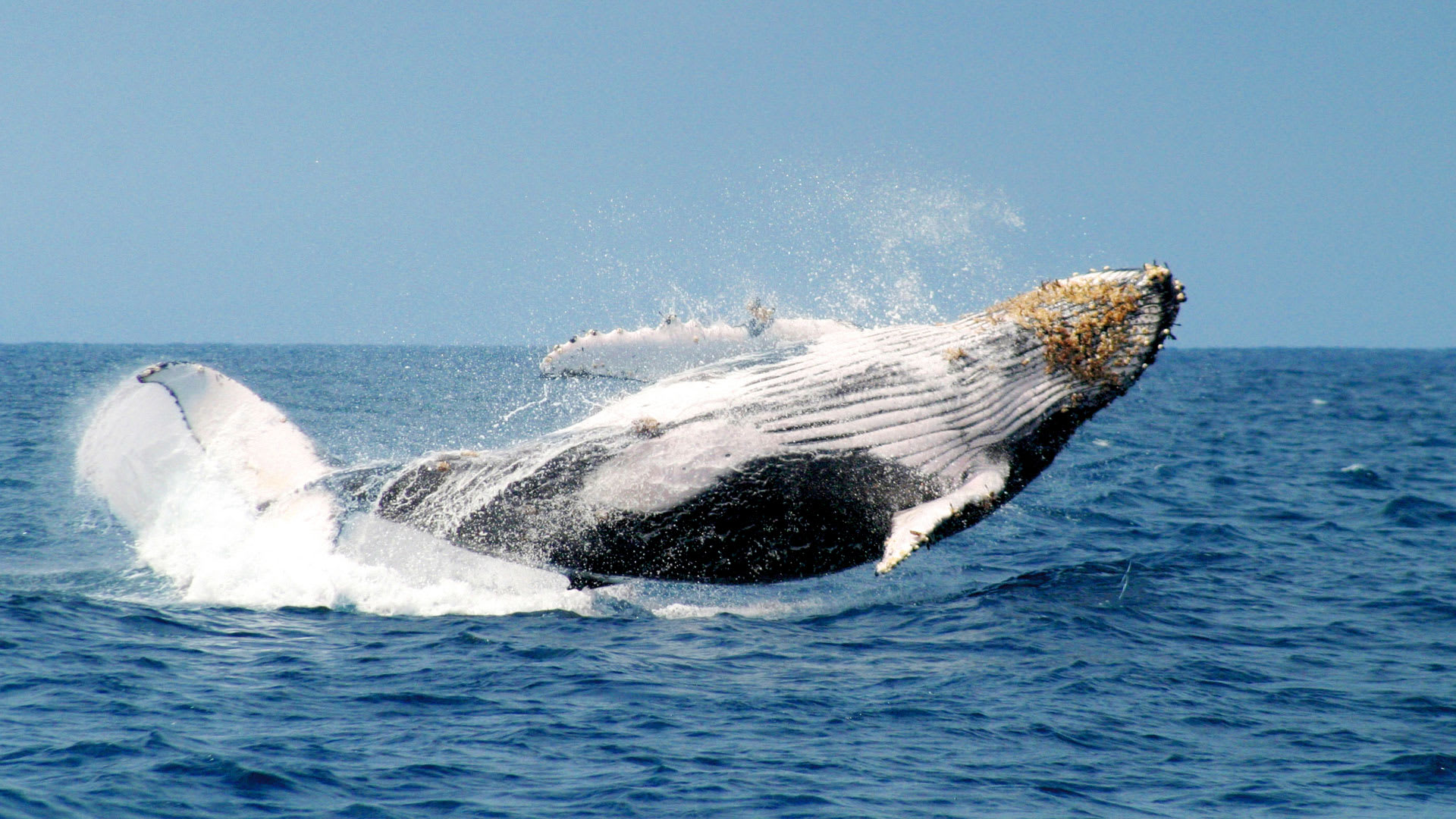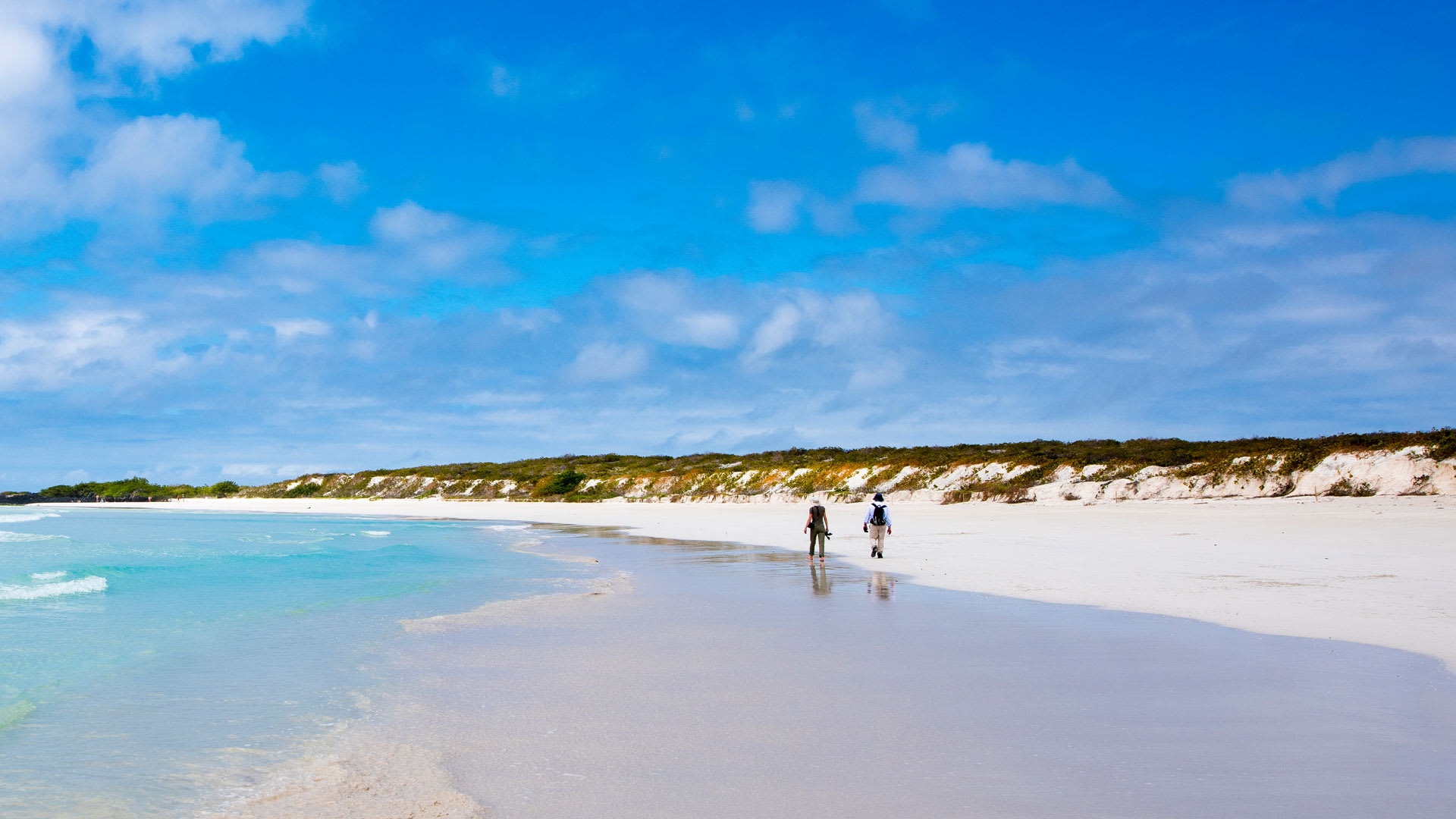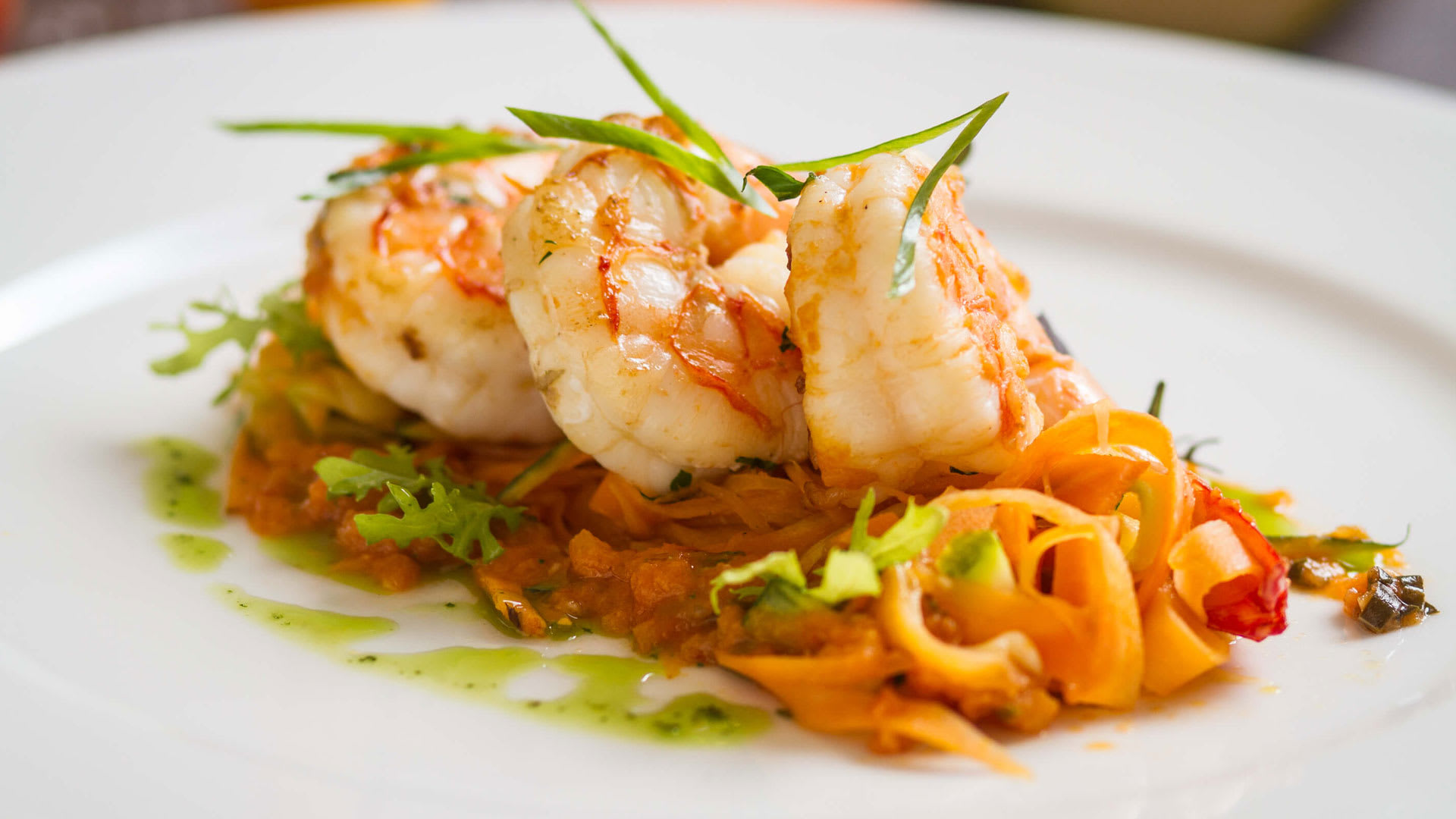 Galapagos
Galapagos Islands Vacations
Discover a world before man on a life-changing expedition to the remote Galápagos, a fabled island paradise forged from fire, whose fearless endemic inhabitants continue to astonish all who visit and change the world in its way of thinking.
Santa Cruz
Get to the heart of the Galápagos on Santa Cruz, a mismatching volcanic quilt of landscapes. Explore pit craters, sandy beaches, mangroves and cacti thickets, and walk alongside giant tortoises through lush endemic Scalesia forests or through surreal lava tunnels.
North Seymour
A small, uninhabited isle forged of lava pillows and low shrubland by heat and time, North Seymour really packs a punch when it comes to nature. Colonies of sea lions, iconic blue-footed boobies and marine iguanas dominate its rocky shore.
Bartolomé
A spectrum of metallic hues ripple through the volcanic formations of Bartolomé, where cool currents bring in Galápagos penguins and green turtles to nest and breed. Catch your breath at its summit, and look across the entire archipelago.
Fernandina
A perfectly preserved pocket of flora and fauna, a masterpiece of geology, and an utterly untouched corner of the planet. Set foot here and witness volcanic activity and a mind-blowing array of endemic species.
Floreana
Floreana's remarkable wildlife is rivaled only by the engrossing human history of the island: its unique stories of settlers, whalers, and pirates. Discover the curious origins of its inhabitants and dive headfirst into species-rich waters.
Española
Endemic lava lizards and the rare waved albatross are just some of the highlights of the southernmost Galápagos island; don snorkel and mask, explore the tropical world beneath the waves amongst parrotfish and white-tipped reef sharks.
Isabela
Formed by a dramatic chain of volcanoes, Isabela is the largest Galápagos island; prepare to be staggered by its jagged skyline and leggy red mangroves, casting stark contrast against the fragility of the frigates, pelicans, and penguins.
San Cristobal
A relic of extinct volcanoes and home to the Galápagos' political seat, only freshwater supply, and thriving port town, San Cristobal has a gripping human history as well as a kaleidoscopic range of bird and marine life.
Galapagos Lodge
All-inclusive land-based lodge stays on one of the Galápagos' four inhabited islands with day trips to the others is a great option for those seeking secluded and relaxing romance, or a more energetic vacation, with a plethora of biking, hiking and snorkeling opportunities available.
Expedition Cruise
The only way to visit the most remote, uninhabited and iconic islands of the archipelago, a cruise of the Galápagos Islands is a transcendental journey into the mind of Darwin himself, an epiphanic expedition that makes you feel differently about the world and our place in it.
Wildlife Photography
The famously fearless endemic species of Galápagos present amateur and expert wildlife photographers alike with some of the best photo opportunities on earth, striking the most nonchalant of poses on volcanic cinder pedestals against stunningly stark seascapes.
Blissful Beaches
Known only to sunbathing sea lions and nesting sea turtles, the Galapágos' blissfully deserted, multi-colored beaches are some of the best in the world, serene sunbathing, swimming and snorkeling seascapes of paradisiacal powdery white, black, red and olivine sands.
Culinary Delights
The archipelago may be famed for its animal magnetism, but its gastronomic appeal is growing, with its abundant fresh seafood combined with exotic Amazonian fruits and Andean staples from the Ecuadorian mainland creating mouthwatering dishes like Gálapagos ceviche and encebollado soup.
Why Visit the Galápagos Islands?
Choosing a Galapagos Islands vacation is to tread in the legendary footsteps of pioneering Charles Darwin, who visited the Galápagos aboard the HMS Beagle nearly 200 years ago, sparking an entirely new way of thinking about life on Earth. The isolation of this remarkable archipelago, 600 miles off the coast of Ecuador, has made it a safe haven for extraordinary endemic species, evolutionary marvels so fearless of man that such close-up encounters are what make Galapagos vacations so enticing.
Stay in a luxury lodge in the lush highlands of Santa Cruz where boulder-like giant tortoises roam or step aboard a boutique yacht and cruise the Galápagos' enchanted isles where salt-snorting marine iguanas span surf and sand, tiny-winged cormorants have forsaken flight to swim amongst playful sea lion pups, and blue-footed boobies entrance all those who visit with their intricate dance.
Galapagos Vacation Packages
Our custom Galápagos tours have been carefully crafted with enriching private excursions and thoughtful routes honed with years of in-destination experience. Browse our best Galápagos Islands vacation packages below and begin an unforgettable journey tailored uniquely to you.
Galapagos Experiences
Resorts
Stay in the most remarkable Galapagos Islands resorts amidst spectacular volcanic landscapes, from scintillating safari-style camp sites to heavenly highland havens. Our curated collection of the archipelago's finest accommodations has been inspected first-hand by our local destination specialists to satisfy our strict criteria for authenticity, individuality and the highest of hospitality standards.
Travel Guide
Want to know more about vacations in Galápagos? Our destination specialists have compiled the definitive Galápagos Islands travel guide to help you plan your trip. Find out when and where to go, what to see and do, where to eat and sleep, and more below.
What Our Customers are Saying
Rainforest Cruises put together a fantastic 3 week trip which allowed us to experience the Amazon rainforest, do a Galapagos cruise, visit the 'Center of the Earth', have guided visits to cities and ancient ruins, etc. We were well looked after at every twist and turn during this unforgettable trip. We would highly recommend Jeremy and company at Rainforest Cruises.
- Alan C.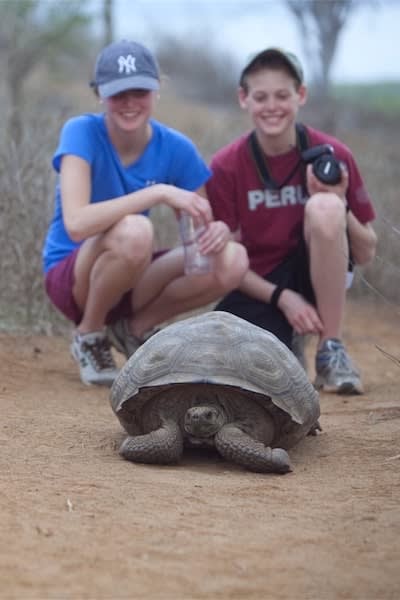 We arrived home late yesterday after the most amazing vacation ever! I wanted to thank you for your excellent choices and for organizing the trip. Every flight and transfer went extremely smoothly and the selected hotels, tours, and the Galapagos cruise was fantastic. Again, thanks for helping us organize a vacation that we will never forget.
- Laurie B.
The Galapagos Islands inspired us to think differently about the World! The wildlife we saw up close and personal was awesome. It's hard to remember it all. We were looking for an experience to get us as close as possible to the natural world of the Galapagos and we certainly got it on the Galapagos Legend.
- Anna D.
Every island visit was just 'us'. Food was varied and delicious and the overall experience incredible. 8 days was a really good length of time to really feel the nature of the Galapagos. We only missed one species – the Albatross! The crew was supportive, helpful and very skilled. They really supported us in having a positive adventure.
- Sharon K.
FAQ
Do I Need A Visa For The Galápagos Islands?
Are There Any Galápagos Entry Requirements?
Do I Need To Get Any Vaccinations Or Malaria Tablets Ahead Of Travel?
What Is One Thing I Shouldn't Miss In The Galápagos Islands?
What Is The Local Cuisine Like?
Are The Galápagos Islands Safe?
When Is The Best Time Of Year To Go To The Galápagos Islands?
Is The Galápagos Islands a Good Family Destination?
Is The Galápagos Islands a Good Honeymoon Destination?