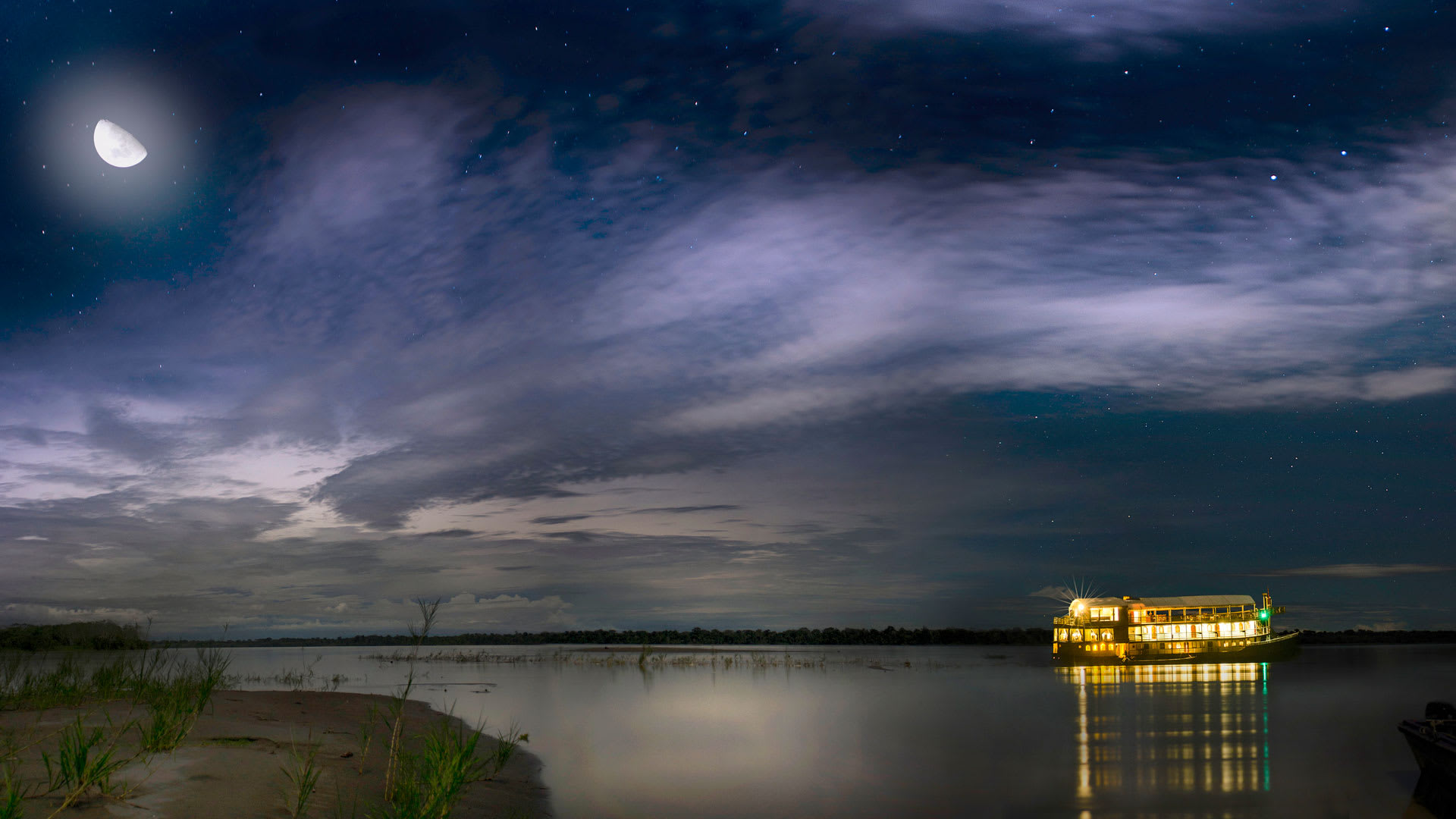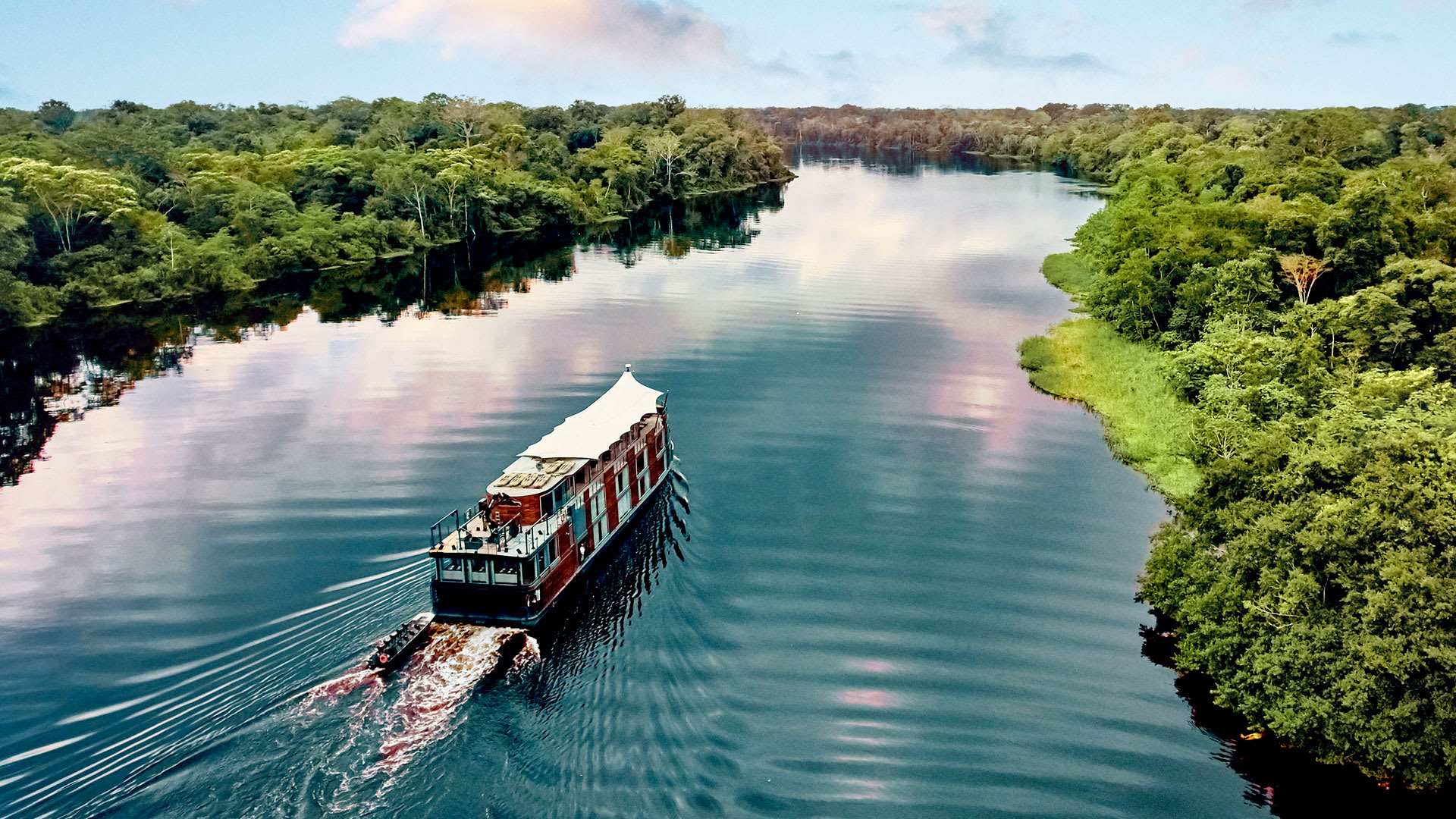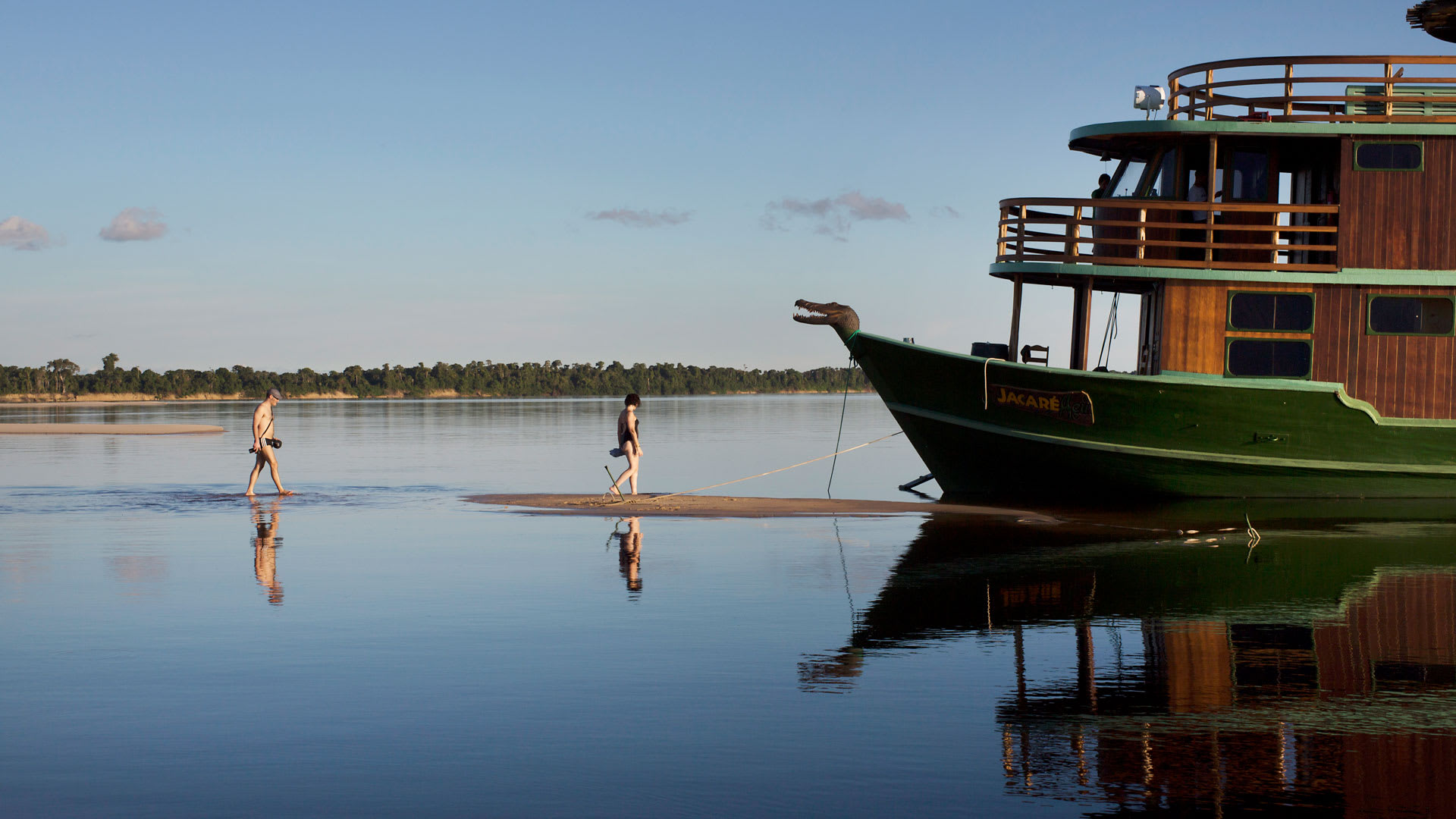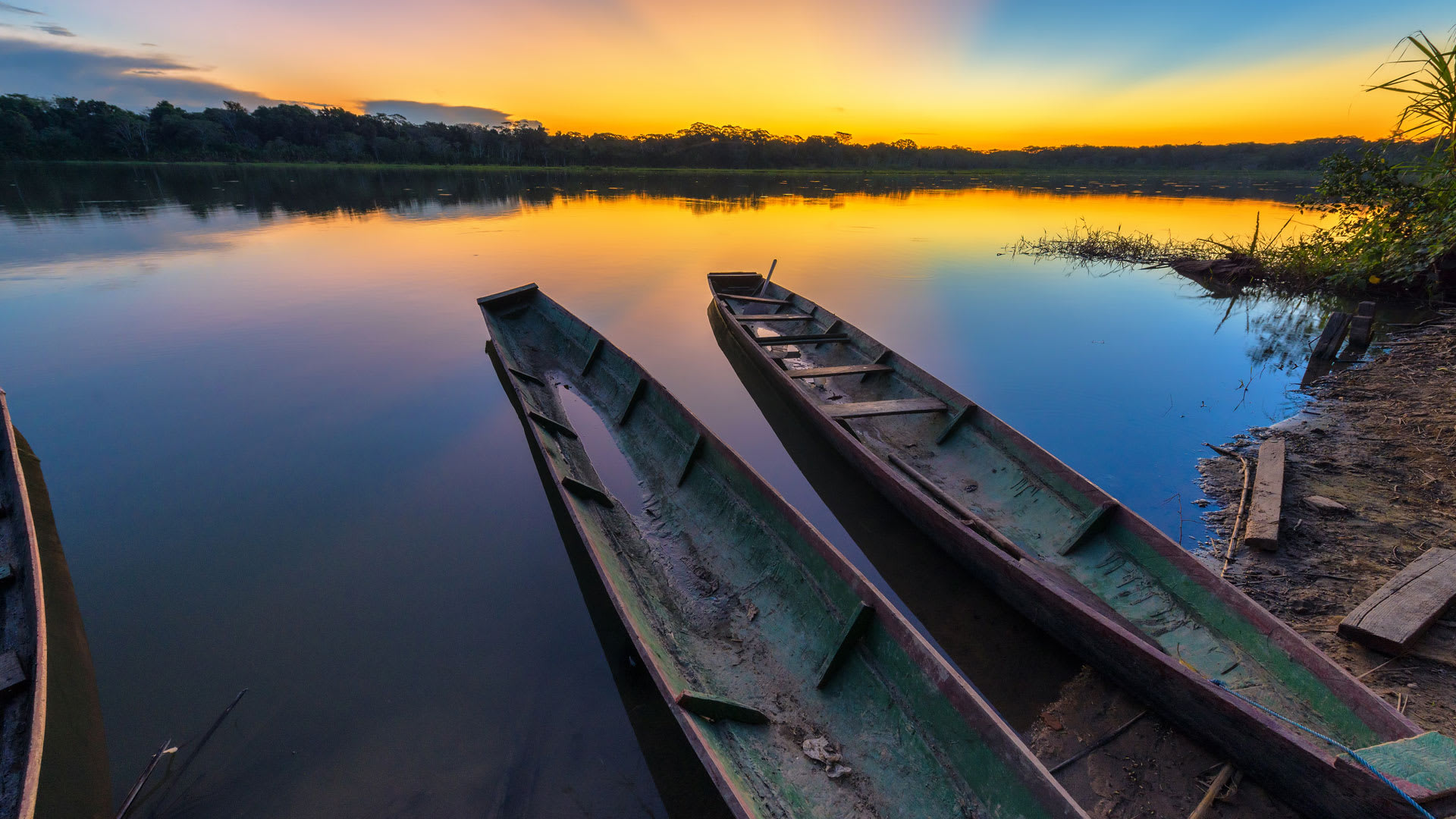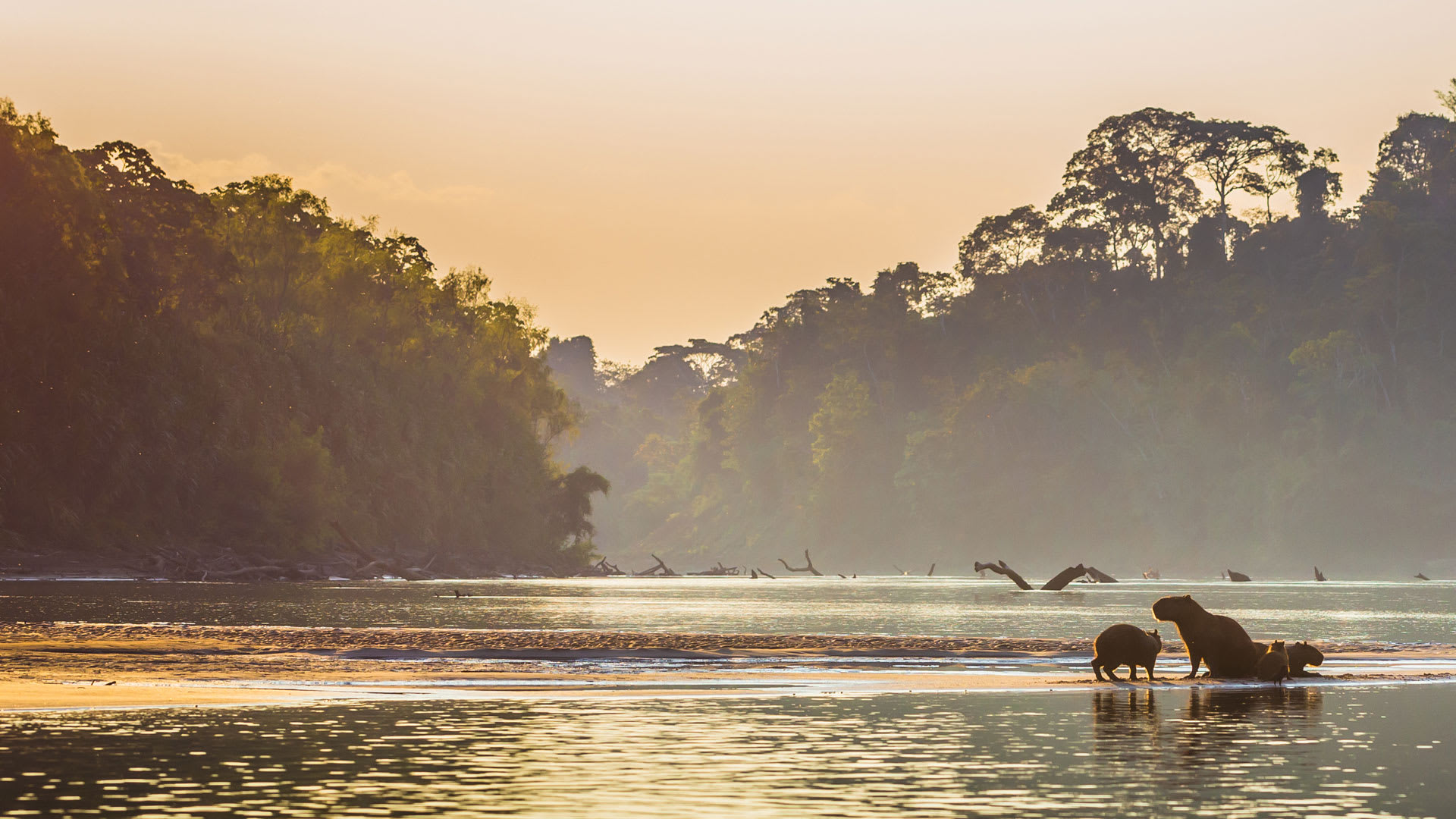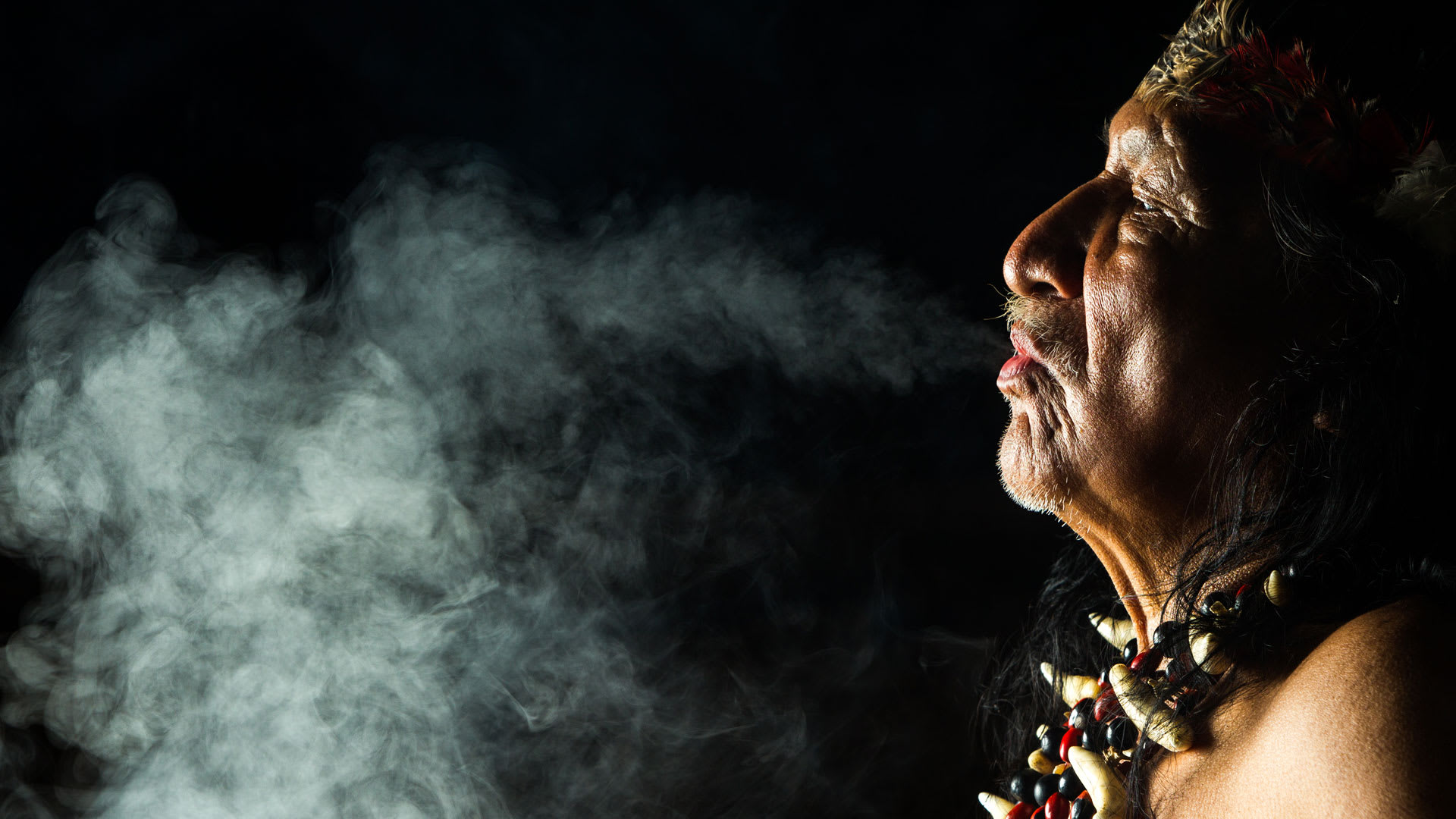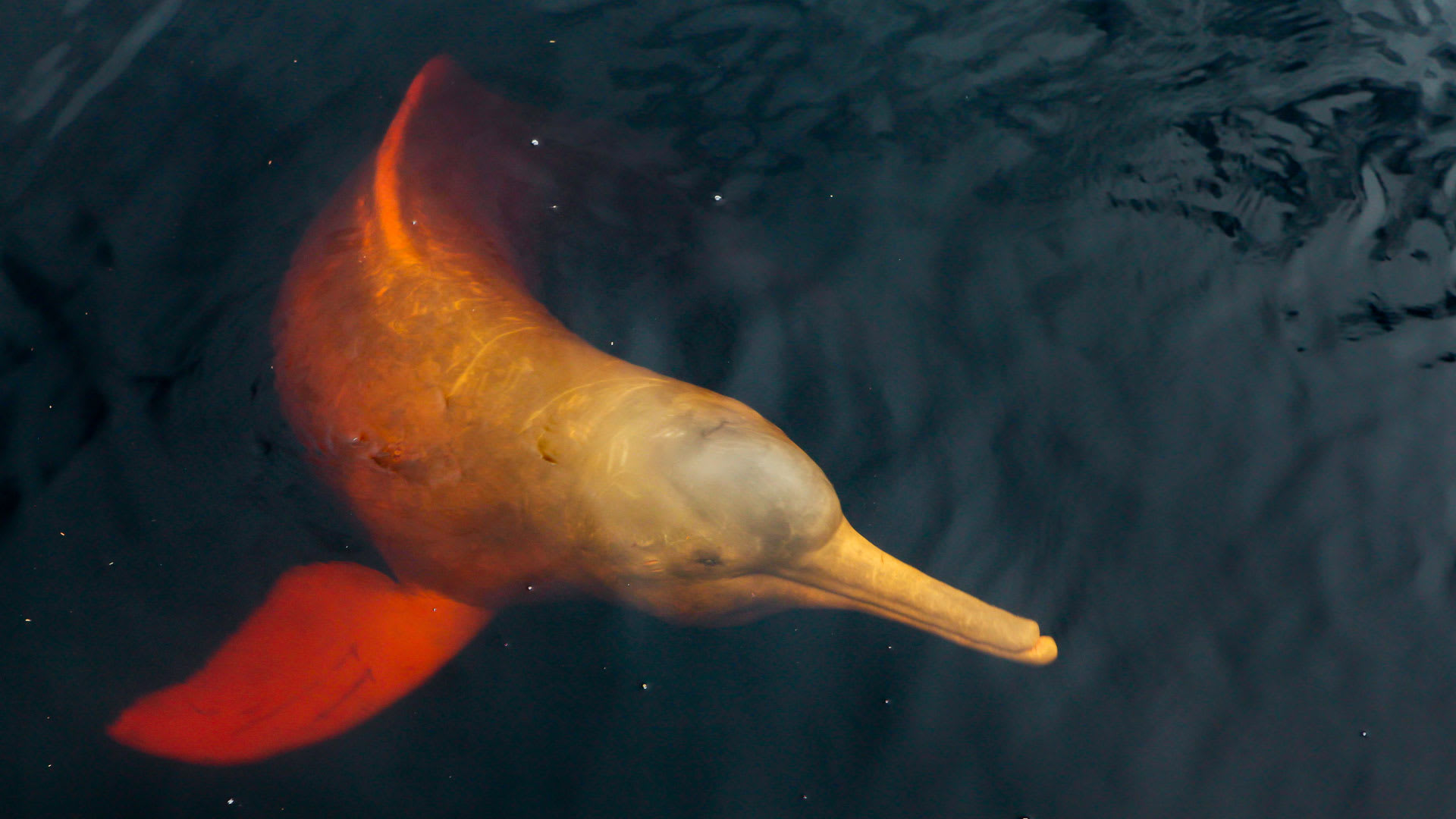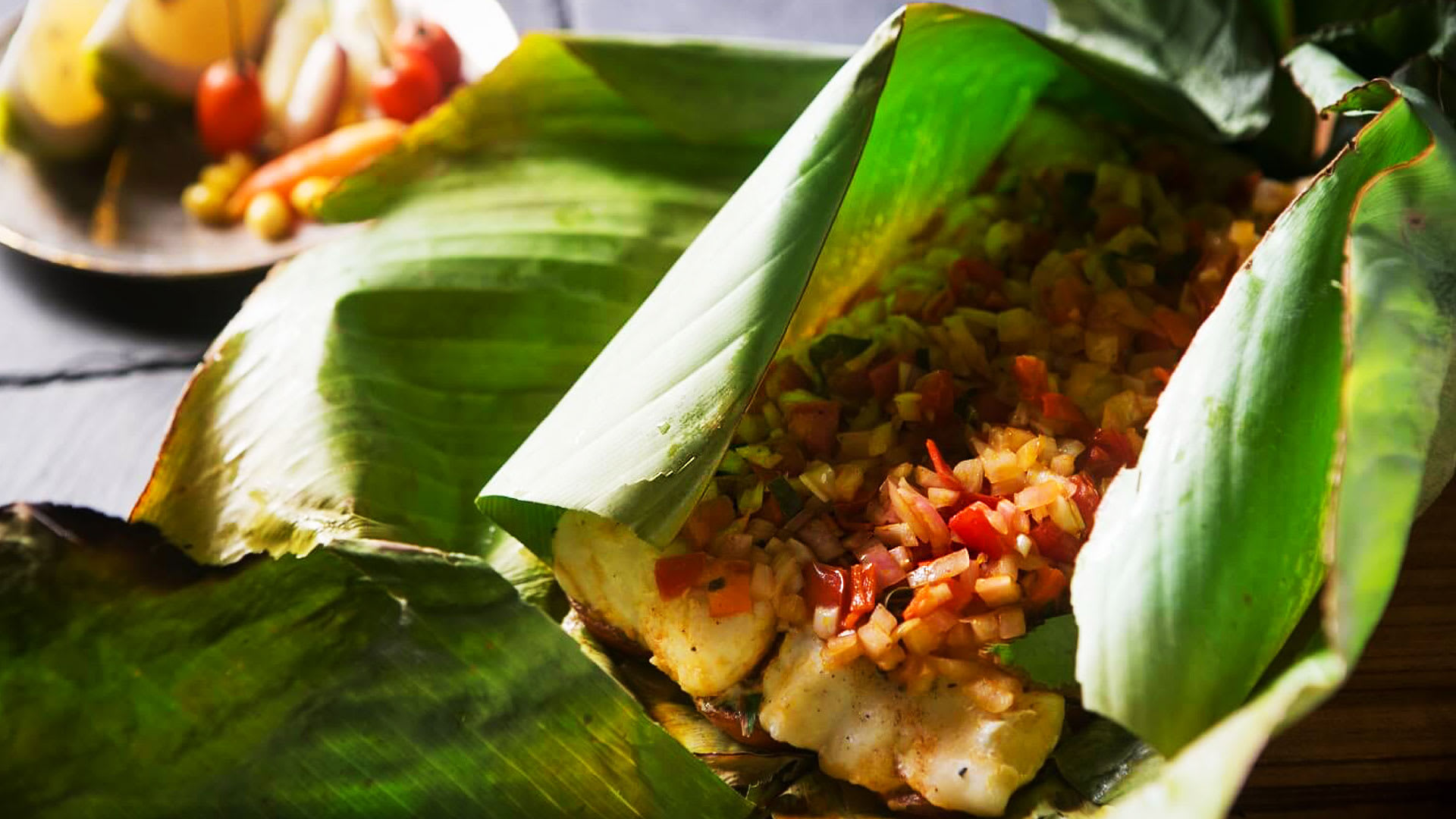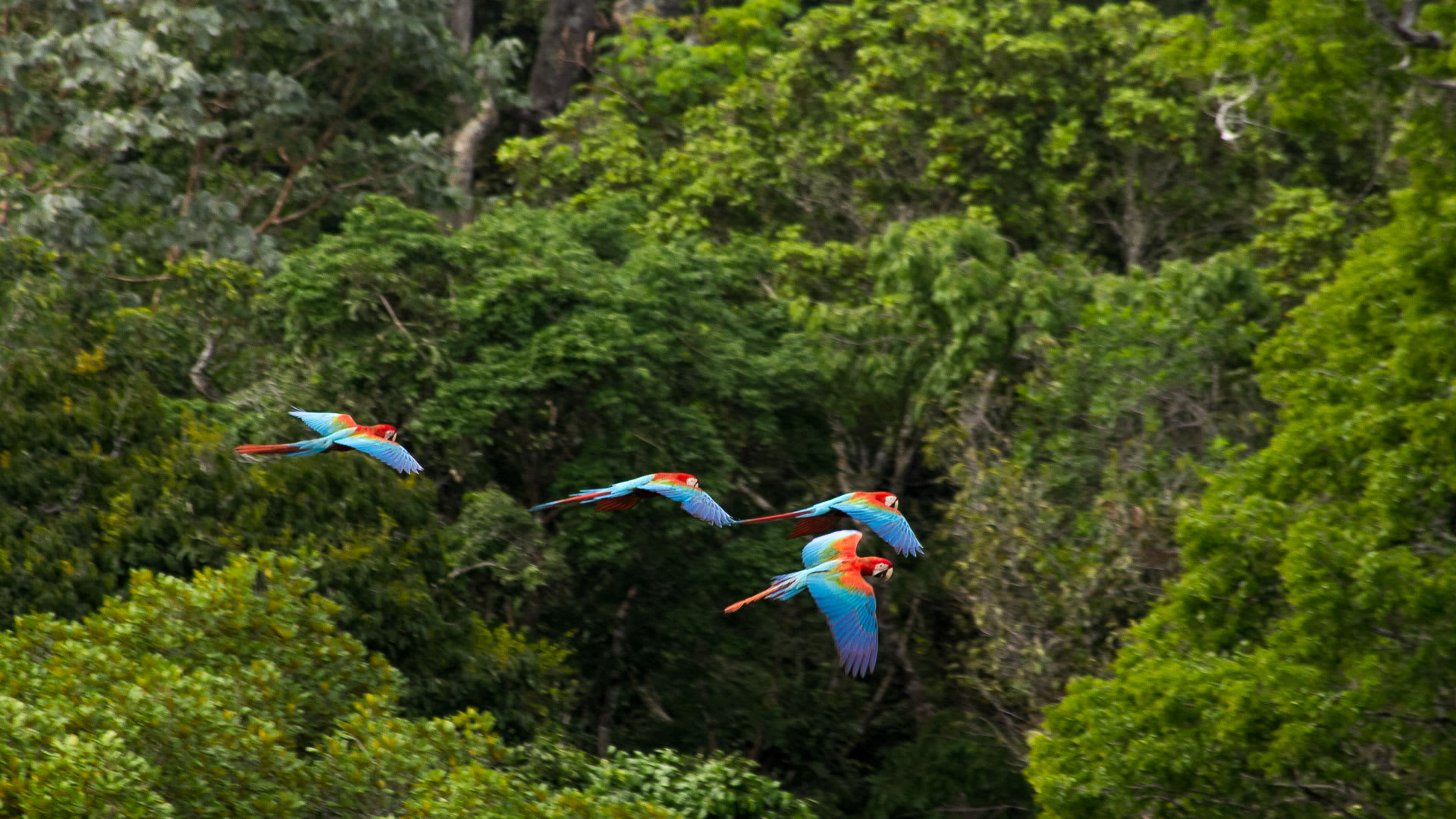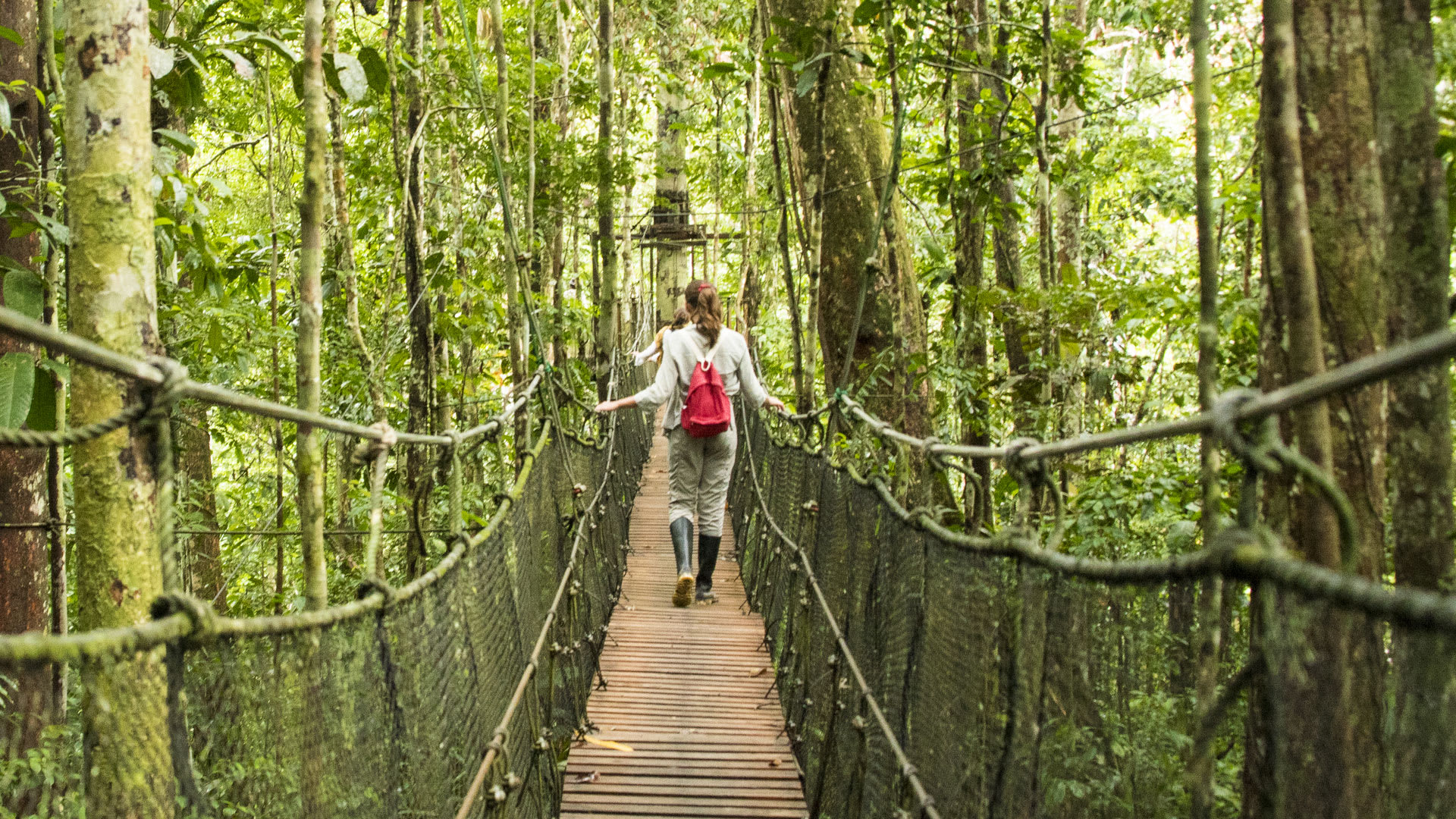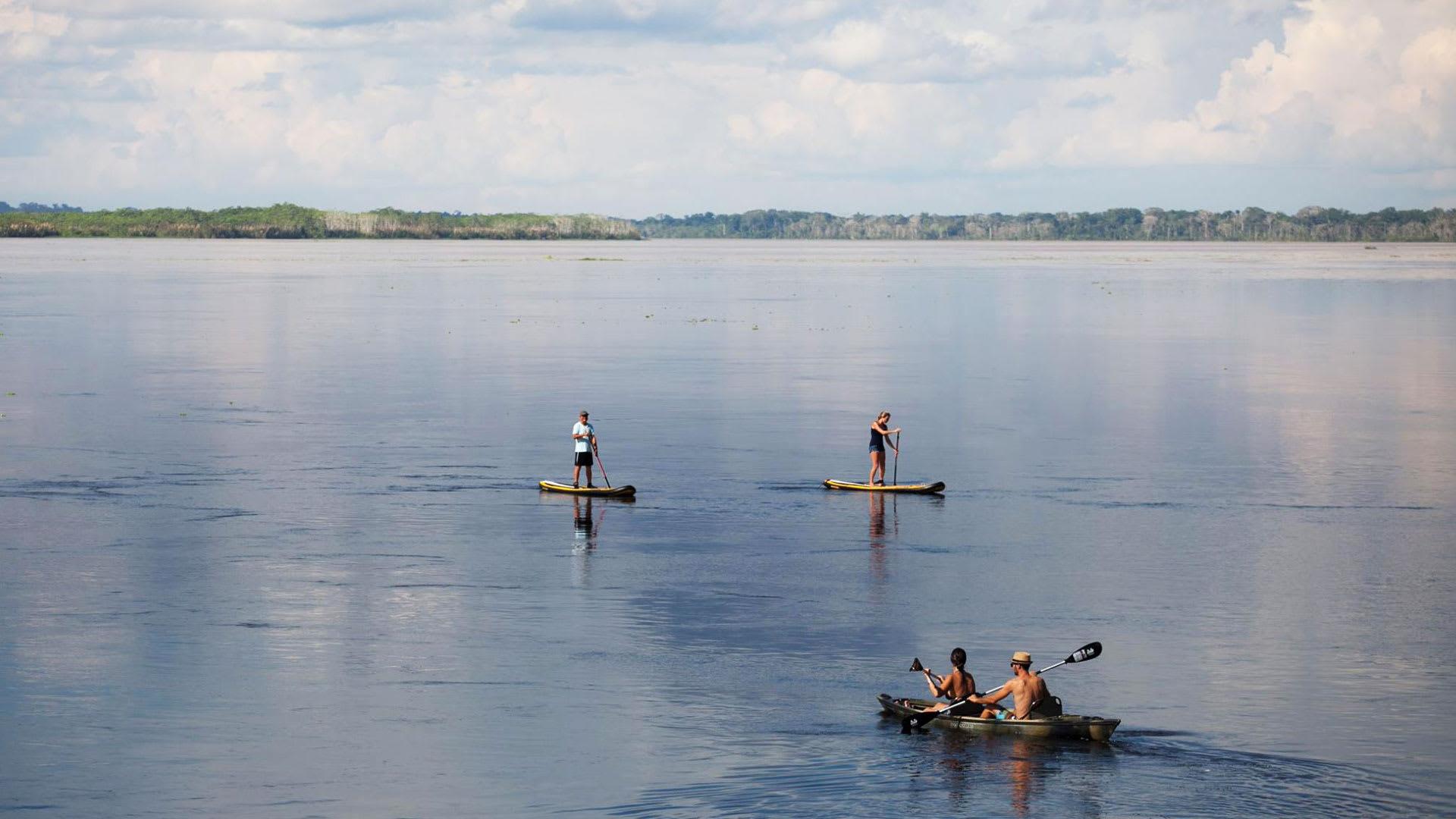 Amazon
Amazon River Cruises
Discover a mysterious realm of exotic creatures, mystical shamans, and natural wonders on an adventure like no other, the voyage of a lifetime to explore the boundless diversity of the Amazon Rainforest, Mother Nature's greatest creation.
Peruvian Amazon
Subsumed in an arboreal labyrinth, 60% of Peru is claimed by the caimans and pink river dolphins of the Amazon, with its rainbow of birdlife in the dense jungle canopy, skulking jaguars, and fascinating indigenous tribes tucked out of sight.
Brazilian Amazon
It may be the lungs of the planet, but a cruise through the Brazilian Amazon is simply breathtaking. Through serpentine fingers of mist rolling amid treetops, down sun-seeking vines where treefrogs chirrup, a creeping crawling bounty lies in wait for you beneath the canopy.
Ecuadorian Amazon
It's thought that the most species-rich part of the Amazon lies in Ecuador, lauded especially by birdwatchers. A rich tapestry of sound and colors, this often underrated section of tropical rainforest is not to be missed.
Bolivian Amazon
The Bolivian Amazon is one of the most biodiverse regions on the planet, but one of the least visited. From the wetlands of the wildlife-abundant pampas to the impenetrable wilderness of its jungle, Bolivia offers unbridled adventure for those bold enough.
Wildlife Photography
Embark on an epic photographic adventure to the depths of the Amazon Rainforest, a challenging, wild stage where the greatest expressions of life on Earth are performed by a wonderful array of shy yet spectacular species waiting for their cue.
Piranha Fishing
Come face to face with the infamous piranha as you try your shaky hand at artisanal piranha fishing with traditional rods, bait and some helpful tips from your naturalist guide. The only question is, who will catch a bite?
Visit Local Communities
The Amazon Rainforest is the ancestral home of some 400 tribes, each with its own language, territory, and cultural identity. Meet a tribe and discover their fascinating way of life, the intrinsic role of shaman and their symbiotic relationship with the rainforest.
Exotic Wildlife Encounters
Synonymous with giant anaconda and flesh-eating piranha, the Amazon Rainforest is home to an astounding third of all animal species on the planet, a wildlife haven for weird and wonderful creatures just waiting to be watched.
Exquisite Cuisine
Mother Nature's plentiful pantry offers a prodigious wealth of culinary delights, the rainforest a trove of exotic fruits, palm hearts and aromatic leaves, and the river a flurry of fresh fish, like the giant arapaima, or indeed piranha.
A Photographer's Dream
Embark on an epic photographic adventure to the depths of the Amazon Rainforest, a challenging, wild stage where the greatest expressions of life on Earth are performed by a wonderful array of shy yet spectacular species waiting for their cue.
Exciting Canopy Walkways
Gain a different perspective of the majesty of the rainforest from a spectacular walkway through its canopy, a tree layer rich in fruit and seeds home to an estimated three-quarters of all rainforest species, including many insects, birds, monkeys, frogs and sloths.
Kayak or Paddle Board the Amazon
The epitome of adventure, the Amazon is a spectacular playground for thrill-seekers both young and old. If jungle trekking isn't enough, why not kayak or stand-up paddleboard on its shimmering lakes and approach skittish subjects in silence? Amazon Destinations
Amazon Experiences
Cruise Packages
Our custom Amazon Rainforest tours seamlessly combine Amazon cruises with bespoke land tours featuring private expert-led excursions and curated accommodations. Browse our best-selling Amazon vacations below and begin an unforgettable journey tailored uniquely to you.
Travel Guide
Want to know more about cruising the Amazon River? Our destination specialists have compiled the definitive Amazon Rainforest travel guide to help you plan your cruise. Find out when and where to go, what to see and do, where to eat and sleep, and more below.
What Our Customers are Saying
The Manatee Amazon cruise in Ecuador was great and we would have no hesitation recommending Rainforest Cruises to our friends. The staff were friendly and accommodating. Ecuadorian food was delicious. I was glad we did 4 nights rather than 3 nights as it gave us more opportunities to view wildlife.
- Peter A.
Superlatives just aren't adequate to describe this once in a lifetime, high water opportunity. Exploring the Amazon accompanied by excellent guides and service by an exceptional crew made this trip a forever memory. Elegant and spacious, with plenty of hot water, our floating luxury hotel served us well.
- Rich M.
The cruise was awesome. There were more crew than clients, so the service was phenomenal. The meals were some of the best we had in Peru. The whole adventure was amazing. We saw hundreds of different birds, several species of monkeys, a sloth and a baby emerald tree boa. We would definitely recommend this trip to others and the service you provided was great.
- Donna P.
Our family of 6 had an incredible time on the Amazon Dream. We rang in the new year with a champagne and suckling pig roast dinner and a pop-up samba party on a beach in the middle of the Amazon. All of the guests agreed that the meals should be Michelin-rated. This cruise was extraordinary and Rainforest Cruises made the organization and reservation process very easy.
- Hochan W.
FAQ
What Is One Thing I Shouldn't Miss In The Amazon?
When Is The Best Time Of Year To Go To The Amazon?
Is The Amazon A Good Family Destination?
Can You Swim In The Amazon River?
What Activities Can People Do In The Amazon Rainforest?
How Much Does An Amazon Cruise Cost?