Tierra Del Fuego
Tailor Made Tierra Del Fuego Tours & Vacations
Are you ready to go to the end of the world? Leave reality behind with a Tierra del Fuego tour, and visit the most southern tip of South America, where sea lions own the rocky shores and whales dominate the rugged waters of the legendary Beagle Channel.
This sensational collection of islands has attracted the most lauded of explorers and it's not hard to see why – witness awe-inspiring views from Ensenada Bay, walk amid the Gentoo and Magellanic penguin rookeries of Martillo Island, and ride the famous End of the World train to Ushuaia, the southernmost city in the world. Tierra Del Fuego National Park will take your breath away.
Found 3 results
Prices are displayed in USD per person in double occupancy
Private Tour
Patagonia Wildlife Safari
A wildlife safari tour of south Argentina in search of whales, seals, penguins and the elusive puma.
Destinations:
Buenos Aires, Tierra Del Fuego, Patagonia, Calafate, Ushuaia, Puerto Madryn, Peninsula Valdes, Punta Tombo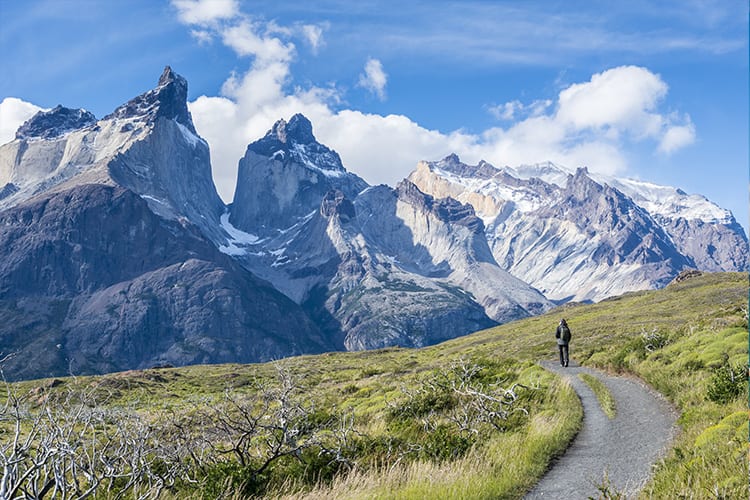 Private Tour
Patagonia Adventure
Wild adventure aplenty on this Patagonia expedition hiking Tierra del Fuego & Torres del Paine.
Regions:
Argentina, Chile
Destinations:
Buenos Aires, Torres Del Paine, Tierra Del Fuego, Patagonia, Calafate, Ushuaia
Private Tour
Buenos Aires & Patagonia
Explore Patagonia's frosty peaks and hike the Perito Moreno glacier on this tour from Buenos Aires.
Destinations:
Buenos Aires, Patagonia, Calafate, Ushuaia, Chalten, Tierra Del Fuego