Overview
Built in 2017, the 75-foot, Samara II phinisi is a private charter liveaboard offering 3 – 6-day personalized leisure cruises through the waters of the incredible Komodo National Park. With a crew of six, catering to just ten guests on board, this beautiful wooden yacht is ideal for families and groups of friends. You can enjoy the whole boat to yourselves and determine the schedule and the destinations of your cruise.
Adventurous Activities
The attention of the crew is focused on creating truly memorable experiences, enabling you to explore the highlights of the region as well as secret beaches and hidden lagoons. As you cruise through azure seas, magnificent scenery and a panorama of islands, you will discover new wonders on a daily basis along with opportunities to encounter an extraordinary variety of wildlife including the famous Komodo dragons.
Enjoy a fine picnic on a deserted island or hike one of the savannah-clad hills for a great photo opportunity. Snorkel the kaleidoscopic beauty and colorful coral reefs of the underwater world, observe remarkable marine-life including giant manta rays at Manta Point. Stroll along the gorgeous Pink Beach, visit fishing villages, meet the sea gypsies, and witness the sight of thousands of flying foxes commuting from Kalong Island at sunset.
Life On Board
In between activities, there is ample room for rest and relaxation on board. The common areas include an open sun deck for lounging, and a shaded foredeck with a comfortable seating area, which makes for a great outdoor gathering spot and is perfect for watching the legendary Komodo sunrises and sunsets. The warm teakwood interiors of the boat draw in natural light to create a bright, fresh and relaxing ambience throughout the vessel.
The indoor lounge has a large dining table where delicious Indonesian cuisine and classic Western dishes are served; special diets can be accommodated. This dining area is open-sided, allowing you to enjoy the fabulous passing views amid the cool sea breezes. There is a bar in the aft and a Bluetooth music system for your entertainment.
On her lower deck, Samara boat presents four fully air-conditioned cabins, two of which are fitted with double beds, while the other two have double beds and single bunk beds. There are two well-appointed shared bathrooms, each with a toilet and shower. All towels and linens are provided.
About Komodo National Park
Covering around 900 square miles of sea and land, Komodo National Park is the natural habitat of the famous Komodo dragons; it is a true privilege to see them in the wild. The park is also home to over 150 species of birds.
It features a Jurassic landscape of rough hillsides lined with dry savannah and green thorny vegetation, together with perfect sandy beaches surrounded by crystal clear blue waters with amazing reefs. This is one of the world's most biologically diverse marine environments with over 1000 species of fish.
Whether you are looking for the perfect honeymoon trip and desire the whole boat to yourselves or whether you are traveling with your family or a group of friends, Samara II offers a truly awesome way to explore Komodo.
Accommodations
Social Areas
Dining
Sunbeds
Bridge
Chill
Kitchen
Front Deck
Bar
Social
Sundeck
Sunset
Suites & Cabins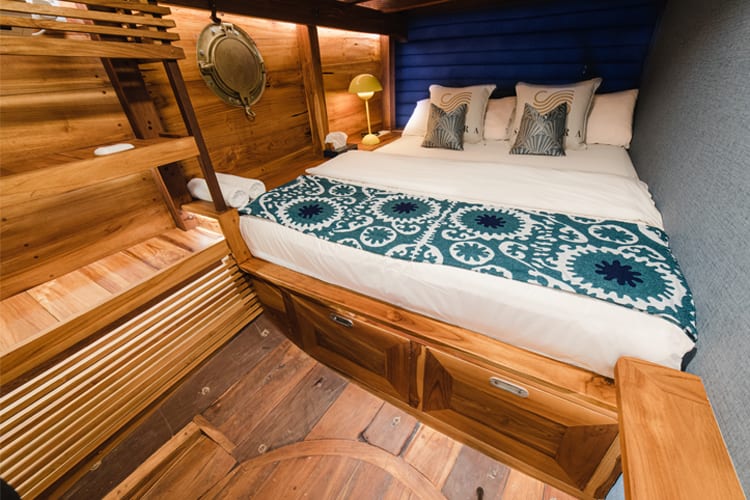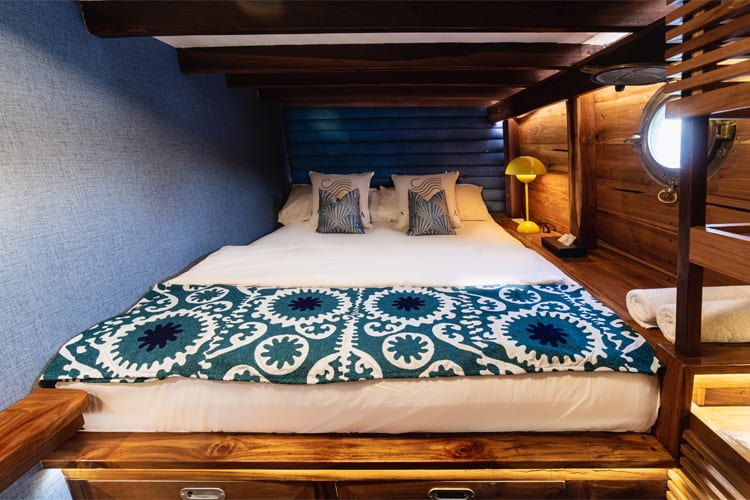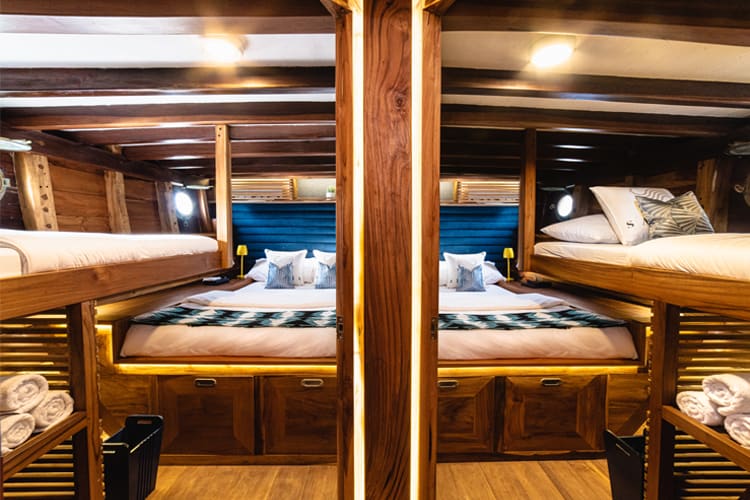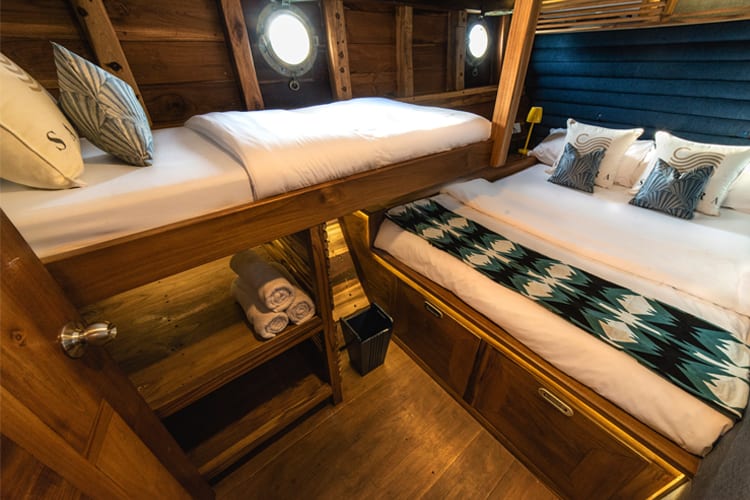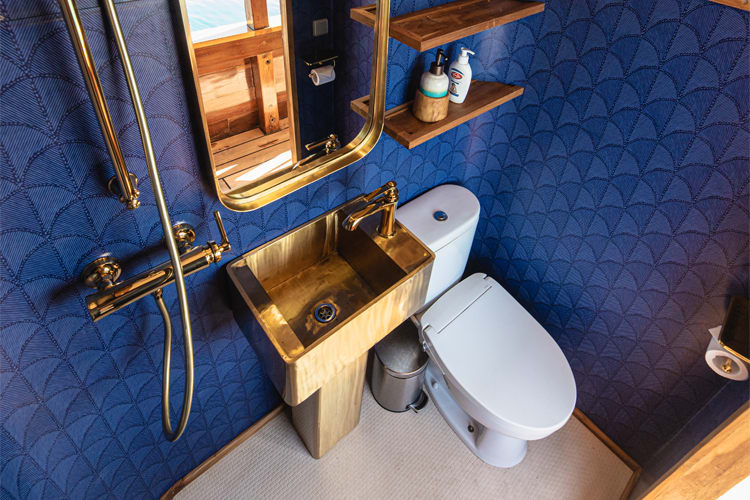 Beds
Double / Double + Bunk
The stylish interiors of the boat draw in natural light, to create a bright, fresh and relaxing feel throughout the boat. On the lower deck are 4 air-conditioned cabins all with double beds, two of which have an extra bunk-style upper berth for triple occupancy. There are 2 well-appointed shared bathrooms on the main deck and all towels and linens are provided.