Overview
Discover the expansive heartland and enchanted isles of this beautiful South American country during a 14-day Best of Ecuador & Galapagos luxury tour.
The Galapagos Islands Luxury Cruise
From Quito, you'll take a short flight over to Baltra Island to begin the exceptional Galapagos Islands adventure part of your tour. Here you will board the luxury yacht, the Infinity, for seven nights of expedition-style cruising.
The Infinity yacht offers spacious staterooms and suites, each with its own private balcony. You'll enjoy meals in the indoor dining room, sip cocktails at the outdoor bar, relax on the spacious sundeck, and soak your cares away in the Jacuzzi while admiring spectacular one-of-a-kind views.
Daily island visits provide you with opportunities to experience all this famous archipelago has to offer and showcase the intrepid best of Galapagos offerings. Climb up rock cliffs for spectacular views, stroll along pristine white-sand beaches, trek through mangroves, admire lava fields, walk volcanic rims, swim or snorkel sheltered bays, and so much more.
Amazing wildlife sightings abound throughout the islands, including Giant Tortoises, red and blue-footed boobies, short-eared lava owls, brightly colored flamingos, sea lions, and land and marine iguanas. Island visits also offer numerous opportunities to view the best of Galapagos exotic birdlife, including the Waved Albatross, Galapagos Hawk, and Red-billed tropicbirds.
Before disembarking and returning to the mainland, you'll have a chance to spend some time learning about the many current conservation efforts to protect this incredible natural environment.
Best of the Ecuadorian Mainland
The second part of your luxury tour provides you with access to the best of the Ecuadorian mainland, including ancient archeological sites, infamous volcanos, cloud forests, beautiful historic cities, and colorful local craft markets.
After overnighting in Quito, you'll be transferred to your accommodations at the Hacienda San Augustin, a former Inca fortress. Enjoy your choice of excursions here, such as biking or horseback riding, or relaxing and learning more about this unique destination.
In the days ahead, you'll head into the highlands for your close-up visit to the most famous volcano on the mainland, Cotopaxi, its equatorial glacier, and the surrounding areas.
Explore more as you make your way to the city of Cuenca, visiting archaeological sites, marveling at the engineering feats of the Trans-Andean railroad, and enjoying a walking tour through the beautiful, historic city itself.
Opportunities abound for spotting unique wildlife throughout your heartland tour also, such as the wild llamas, toucans, and majestic Andean condors that can be seen in the Cajas National Park.
Towards the end of the tour, you'll follow along the Craftsman's Trail, learning about the local textiles, leatherwork, traditional jewelry, and musical instruments of the area. Also, a visit to a spectacular orchid farm with over 2,000 varieties will surprise and delight, leaving you with so many good memories of your time in Ecuador that you'll want to return again and again.
Itinerary & Prices
Welcome to Quito
You arrive in the historical city of Quito and are transferred to your hotel in the comfort of our private, air-conditioned vehicle. Quito is the most populous city in Ecuador, and the second-highest capital city in the world. Founded in 1534 by Spanish Conquistadors, it is nestled in the lower Andes mountain range, creating quite a dramatic backdrop to the colonial architecture of the center and the more modern suburbs, which sit in the rocks of the mountains themselves. Quito is located a short drive south of the equator – Ecuador is, in fact, the Spanish word for the equator, the city sits on the eastern slope of the Pichincha volcano.
Quito lies in the valley of the Guayllabamba River, flanked by volcanoes, many of which are snow-capped, and visible from the city on a clear day. Quito's altitude is listed at 2,820 meters (9,250 feet). The colonial influence is strong in the traditional center of the city and any visit to Quito should include a stroll around this area, which was one of the world's first UNESCO World Heritage Sites. Buildings of particular interest being the Carondelet Palace, the Cathedral, the four main churches, and the Basilica del Voto Nacional. The center of Quito is the most untouched and also the biggest colonial center of any city in the Americas.
Meals (x)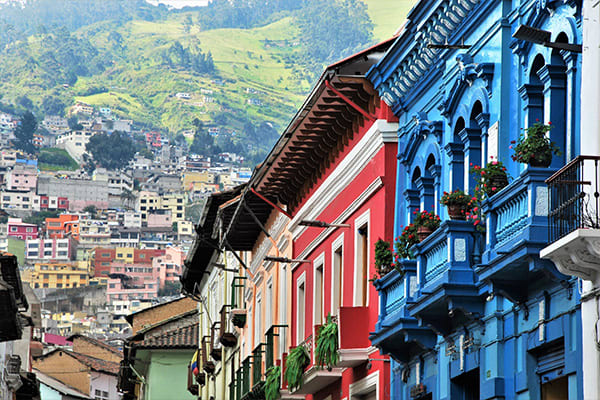 Departing Quito & Cruise Embarkation
AM: After breakfast, at the scheduled time, you will take your long-awaited flight from Quito airport to the Galapagos Islands!
You will arrive at Baltra Island in the morning. After passing through immigration and baggage claim, you will be met by the Infinity Galapagos staff and transferred to the yacht.
PM: In the afternoon we will head on to Black Turtle Cove which is situated in the northern part of Santa Cruz. This inlet is surrounded by mangroves and is only accessible by a dinghy. The shallow cove is a haven for young marine life. Black-tip and white-tip reef sharks, sea turtles, and a variety of rays are often spotted here.
Meals: (B, L, D)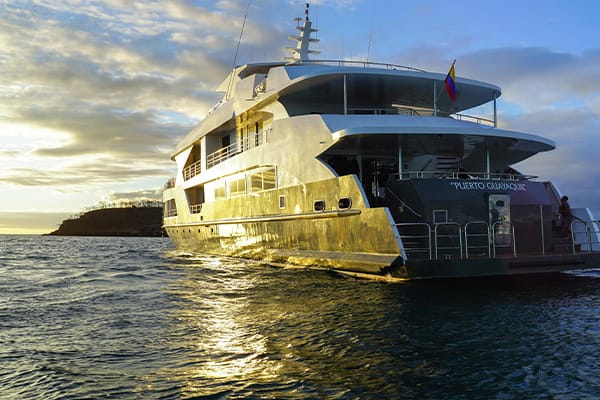 Location
Quito to Infinity Galapagos Cruise
Prince Phillip's Steps & Darwin Bay
AM: In the morning, you will visit El Barranco (also known as Prince Phillip's Steps). El Barranco's steep, rocky paths lead up to a high cliff-face. A marvelous view can be appreciated from here. This site is also home to palo santo vegetation as well as red-footed boobies, short-eared lava owls, Galapagos swallows, and Galapagos doves.
PM: In the afternoon, you will visit Darwin Bay. This white-sand coral beach heads a half-mile trail that winds through mangroves filled with land birds. Nazca boobies, red-footed boobies, and swallow-tailed gulls can be spotted here. Further down the path are tidal pools where sea lions swim playfully. At the end is a spectacular view off a cliff.
Meals: (B, L, D)
Location
Infinity Galapagos Cruise
Sullivan Bay & Rabida Island
AM: A coral beach landing leads you towards a lava field as far as the eye can see. Hunt and peck over the two distinguished types of lava, pahoehoe and 'a'a, for signs of plant life that have managed to emerge over the past 100 years since the most recent volcanic explosion. A truly amazing volcanic experience…up close and personal!
PM: In the afternoon, you will go to Rabida Island (Jervis). It is one of the most colorful and volcanically varied islands in the archipelago and a great snorkeling site. Its famous maroon sandy beach and stunning lookouts provide wonderful landscapes. The island is a birdwatcher's delight. Some of the rarest species are in abundance, such as nine varieties of finches, large-billed flycatchers, Galapagos hawks, and brown pelicans.
Meals: (B, L, D)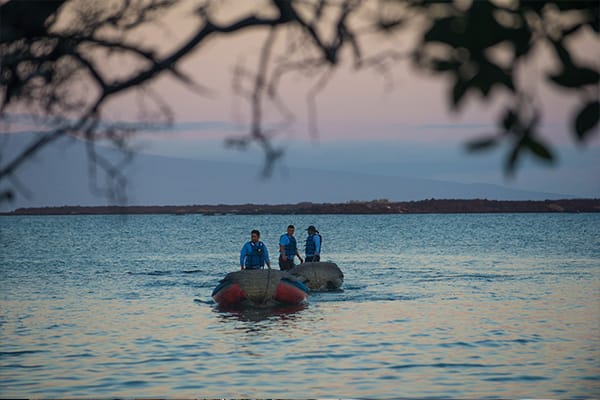 Location
Infinity Galapagos Cruise
Giant Tortoises Breeding Center & El Chato Reserve
AM: You will visit "Fausto Llerena" Giant Tortoises Breeding Center in Puerto Ayora, Santa Cruz Island, where giant tortoises are bred in captivity. This is home to tortoises ranging from 3-inches to 4-feet long adults. Subspecies of the giant tortoises interact with one another, and many of the older tortoises are accustomed to humans stretching out their heads for a photo opportunity. The babies are kept until they are about four-years-old and strong enough to survive on their own.
PM: In the afternoon we will head on to the El Chato Reserve which is divided into two areas: Caseta and Chato. The trail begins at Santa Rosa (13.7 miles / 22 km) from Puerto Ayora, with the Caseta route being the more challenging. The reserve allows visitors to observe giant tortoises in the wild during the dry season and is also a good place to spot short-eared owls, Darwin's finches, yellow warblers, Galapagos rails, and paint-billed crakes.
Meals: (B, L, D)
Location
Infinity Galapagos Cruise
Dragon Hill & Bachas Beach
AM: Situated on Santa Cruz Island, Dragon Hill is one of the newest visitor sites accessible to tourists in the Galapagos Islands. One of the lengthier Galapagos walking trails will lead visitors along a beach and up a trail to the lagoon lookout where bright flamingos, pintail ducks, and land iguanas can be spotted.
PM: In the afternoon, you will visit Bachas Beach, a white-sand coral beach. Located on the north shore of Santa Cruz, Las Bachas is a swimming beach. One of the few remnants of the U.S. World War II presence in the Galapagos, a floating pier, can be seen here. You may see flamingos, Sally Lightfoot crabs, hermit crabs, black-necked stilts, and whimbrels. Sea turtles also nest off the beach.
Meals: (B, L, D)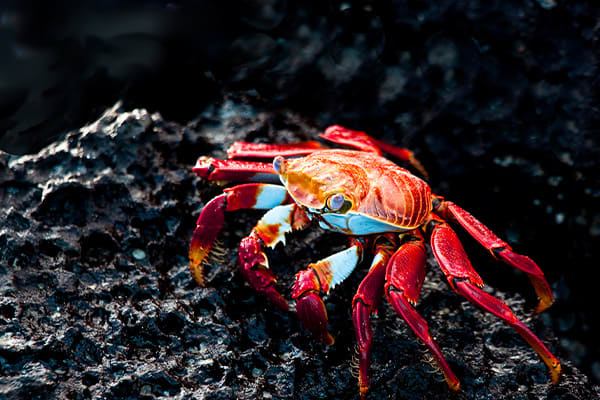 Location
Infinity Galapagos Cruise
Post Office Bay & Cormorant Point
AM: In the 18th-century whalers passing through the islands placed a wooden barrel on Floreana Island for use as an unofficial mailbox. The tradition continues today as visitors leave addressed postcards in the barrel and sort through left mail to deliver at home.
PM: This site hosts a large flamingo lagoon where other birds such as common stilts and white-cheeked pintails can also be seen. The "Green Beach" here is named due to its green color, which comes from a high percentage of olivine crystals in the sand, and the "Four Sand Beach" composed of white coral.
Meals: (B, L, D)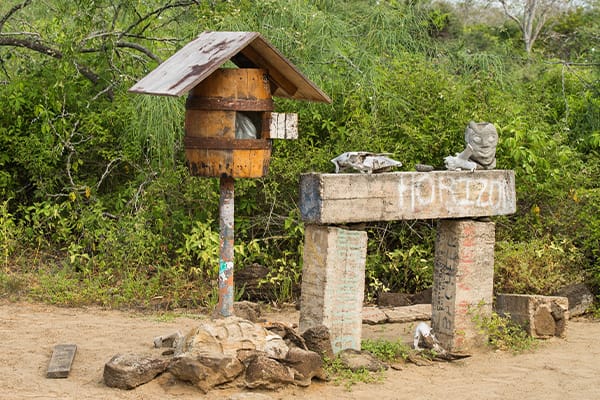 Location
Infinity Galapagos Cruise
Suarez Point, Gardner Bay, Gardner Islet & Osborne Islet
AM: This area is great for spotting Blue-footed Boobies, albatrosses, and Nazca Boobies. A beautiful sight on the oceanfront, the large Waved Albatrosses use the cliff as a launching pad. The famous attraction is the magnificent blowhole, spurting water high into the air. This site presents wonderful photograph opportunities. Highlights include Hood Mockingbird, Nazca Boobies, Waved Albatross, Red-billed tropicbirds, lava lizards, Galapagos Hawk, blue-footed boobies, blowhole, and amazing landscapes.
PM: Gardner Bay, on the eastern side of the island, is the breeding site of nearly all of the world´s 12,000 pairs of Waved Albatrosses. Its white sandy beach is perfect for relaxing, with rocky shores making it a great place for diving and snorkeling. Highlights include a white sandy beach, sea lions, and mockingbirds. Snorkeling offers sights of colorful fish, and a sea lion nursery. After landing, you can walk across a lovely white sand beach amongst a busy sea lion colony or dive into the water to swim with sea lion pups. This small island is a marine visit where you can enjoy fantastic snorkeling and swimming. Highlights include a white sandy beach, sea lions, and mockingbirds.
Meals: (B, L, D)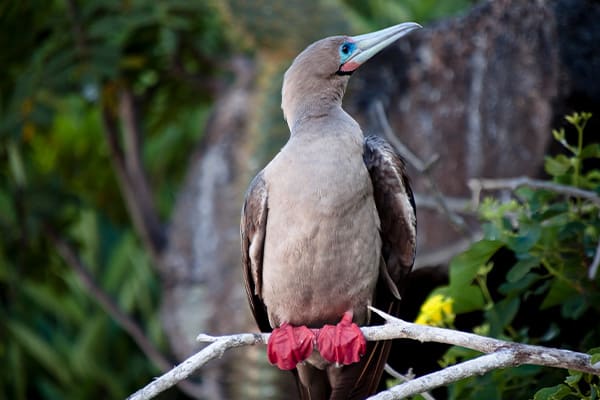 Location
Infinity Galapagos Cruise
Disembarkation & Transfer to Cotopaxi
AM: On our last day we will visit the Interpretation Center and disembark. The center was opened in 1998 as a phase of the project "Interpretation and Environment Education Project." Visitors enjoy expositions on natural history, human history, and conservation. The conservation efforts represent the movement to protect the wildlife and natural environment through means of population and tourist control. The Interpretation Center has an outdoor stadium, audio-visual equipment, and meeting rooms.
After this final visit, you will be transferred to San Cristobal airport in time for your flight back to Quito. Overnight in Quito.
Meals: (B)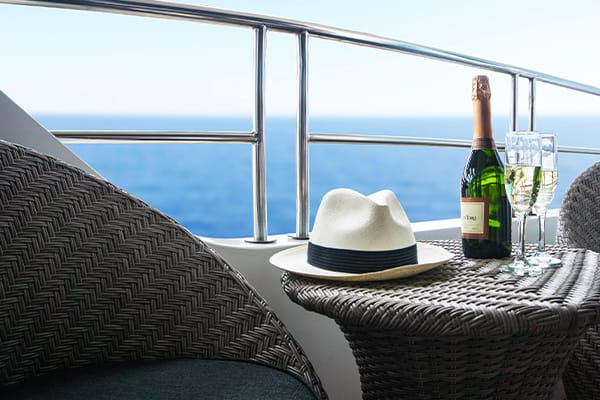 Location
Infinity Galapagos Cruise to Cotopaxi
Cotopaxi National Park
Cotopaxi is the most prominent and famous volcano in Ecuador and its almost symmetrical cone visible on the skyline from Quito. Rising to a height of over 12 thousand feet the volcano is part of a complex of volcanoes on the Ring of Fire and is home to one of the few equatorial glaciers in the world.
At the foot of the volcano is the entrance to the Cotopaxi National Park where we make a stop at the visitor center to learn about the exciting history of the Cotopaxi, past eruptions, and the impact those eruptions have had on the surrounding area, culture, and agriculture. The mountain's colorful past also has had an impact geographically and this has, in turn, affected the wildlife. Our guide will explain how the volcano is central to life in the area and talk you through the unique characteristics of the local flora and fauna.
From there we visit Lake Limpiopungo which offers a chance for some spectacular sights. We take a walk around a part of the lake till we reach the perfect point to see the whole of Cotopaxi reflected in the lake as a mirror image. Quite often the low lying clouds can offer an additional dimension to this view and many a fantastic photograph has been taken from this viewpoint. If you feel like a longer walk, a 2-hour hike will take us to Mt. Cotopaxi's J. Ribas refuge (4,800 m) where you will be able to enjoy spectacular views of the volcano and the surrounding Andean peaks.
Meals (B, L)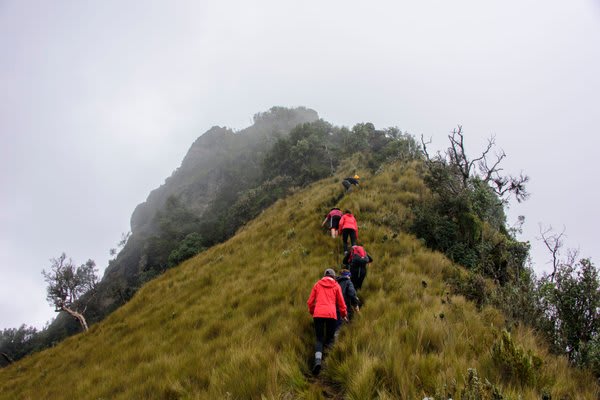 Location
Cotopaxi to Riobamba
Cuenca and Surrounding Ruins
Today, we wake early to explore Cuenca and surrounds, and experience numerous interesting excursions.
Ingapirca Fortress:
home to what is arguably the most famous archeological site in Ecuador, Ingapirca. Thought to be an observatory and fortress, this location is where the emperor and his entourage would rest during trips to the northern segment of the empire. The site was constructed from perfectly carved stone, joined seamlessly without the use or mortar.
The Devils Nose:
The biggest complication faced by the construction of the Trans-Andean railroad was the Devil's Nose, a mountain with almost perpendicular walls. To overcome this obstacle, a zigzag railroad was built that climbs more than 500 meters in less than 12 km with steep ascents and descents. It today remains an impressive piece of engineering. From the Pistishi viewpoint, we will have a spectacular view of this feat, and the surrounding countryside.
A walking tour of Cuenca:
Cuenca is considered by many to be the most beautiful city in Ecuador. One of the first things to notice when entering Cuenca is the magnificent skyline marked by brilliant church domes. Cuenca's winding rivers, graceful ironwork balconies, and beautiful gardens are part of the pleasant atmosphere of this historic city, declared a Cultural Heritage site by UNESCO in December 1999.
Meals (B, L)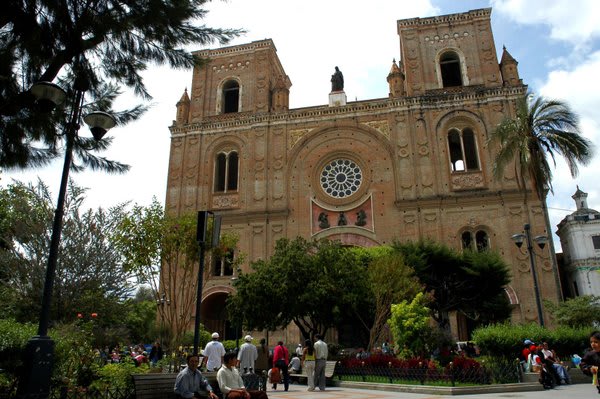 The Craftsman's Trail
One of the most interesting things in South America, and particularly in the Andean region is the abundance of fantastic local craftsmen. Many regions have whole styles of textiles and leatherwear unique to their culture and Ecuador truly is a country of artisans. Two such places are the towns of Gualaceo and Chordeleg, and these near neighbors are located just 45 minutes east of Cuenca. In these traditional settlements set in beautiful Andean landscapes, we will meet families who are still making textiles the way the "Cañaris" (the pre-Inca inhabitants) did more than 500 years ago.
Among the other workshops, we visit are a traditional jewelry workshop, a musical instrument workshop where regional variations on the guitar are a specialty. Guitars are a specialty of this area, so much so that the area is known as the 'Guitar Trail'. We also make a visit to a 'Chola Cuencana' who stills makes her straw hats in the traditional manner, following centuries of knowledge that have passed from generation to generation. Along the way, we will have the opportunity to visit an orchid farm that houses more than 2,000 species of orchids, and also stop by a market selling fruit, traditional food, and artisanal goods.
Meals (B, L)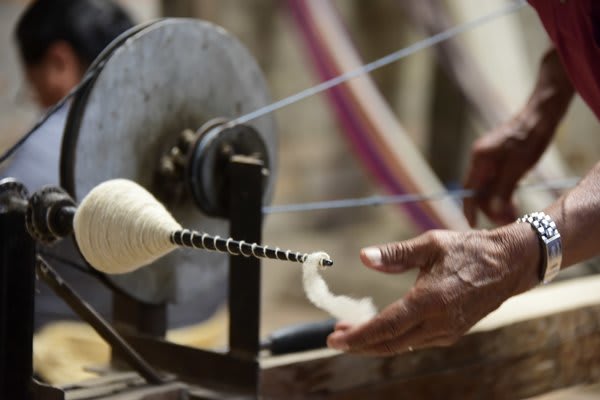 Riches of Cajas National Park
Today, we will visit El Cajas, a 70,000 ha. National Park that contains everything from cloud forest to rocky lunar landscapes. However, it is the lakes (more than 200 of them) scattered among jagged peaks for which the reserve is best known. Most of El Cajas lies above 3,000 meters, and the preeminent terrain is grassland, but a little higher up and we reach the frosty microclimate mountaintops.
Above 4,000 meters (12,000 feet) the ice and frost are a deterrent to most vegetation, but the tiny, and hardy, Quina tree clings to life here, making it the tree that can survive at the highest altitude in the world.  Keep a lookout for these 200-year-old specimens tucked up against hillsides in pockets of primary forest, clothed in a green palette of mosses and ferns and fighting each other for sunlight.
En El Cajas there is a good chance of seeing the wild llamas that were reintroduced to the park in the late 1990s. The park's other animal inhabitants, such as the spectacled bear, puma, and tigrillo, are more elusive, but not impossible to spot if you are lucky. The long list of birds that can be seen here includes hummingbirds, toucans, and magnificent Andean condors that circle ominously above.
Meals (B, L)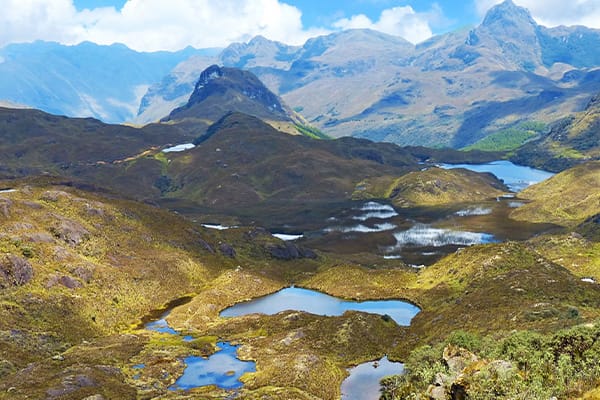 To the Lowlands and Home
Today, enjoy a nice breakfast and some down-time in your hotel. Your driver and guide will be along to pick you up for the drive back to Guayaquil, just over 3 hours, and its international airport, for your flight home.  For those who prefer to fly domestically, please ask us about this option.
Meals (B)
1 / 14
Accommodations
Cruises & Lodges
Infinity
A stunning yacht offering varied itineraries amid real luxury and supreme style.
Hotel Options
Boutique
San Agustin del Callo
Cotopaxi
4 Star
Hotel del Parque
Guayaquil