Overview
India is home to nearly half of the world's wild tiger population. So, if catching a sneak peek of one of these elusive beasts in its natural habitat is on your bucket list, then this epic tiger trail tour through the central Indian state of Madhya Pradesh presents the opportunity to experience the thrill of a possible sighting.
Over the course of 19 days, you will enter five magnificent tiger reserves and witness the abundant diversity of flora and fauna that only the Indian subcontinent can deliver. Carpeted by lush deciduous and bamboo forests, Madhya Pradesh is home to some of the world's rarest wildlife, sharing its habitat with diverse and colorful endemic birds.
Astonishing Destinations
Bandhavgarh, Kanha, Pench, Bori, and Satpura are all important Indian national parks and wildlife sanctuaries renowned for their tiger populations. Bandhavgarh National Park, rightfully called the 'Land of the Tiger', was once a famous hunting ground for the Maharajas of Rewa, who ruled these lands. Today the park is reserved for shooting tigers with cameras only; it is the place where you are most likely to see one of these majestic cats.
Kanha National Park is famous for its huge grassland meadows and tall sal forests, a much loved and well managed conservation jewel. Despite the fact that Rudyard Kipling never visited Madhya Pradesh, it is widely believed he set 'The Jungle Book' in the district of Seoni on the outskirts of what is now Pench National Park. It is set within a breathtaking landscape of hills crisscrossed with rivers and streams, and comprises the Mowgli Pench Sanctuary.
Satpura is a one-of-a-kind tiger reserve located south of the beautiful Narmada river and featuring a rugged landscape of sandstone peaks, narrow gorges, ravines and dense forests. The most unique thing about this tiger reserve is that it allows cycling, canoeing, and trekking. Forming part of the Satpura Tiger Reserve, the Bori Wildlife Sanctuary is a relatively unexplored forest reserve that boasts a diverse range of plants and animals, and is well known for its spectacular views, lush valleys, narrow gorges and waterfalls.
In truth, you'll be swept away by the contrasting terrains and nature of all of these tiger reserves.
Exciting Excursions
All of the featured excursions on this family adventure tour can be tailored in accordance with your personal wishes; they are all private tours and transport with an expert private naturalist guide. These parks offer a lot more than just tigers, the diverse range of wildlife includes panthers, wolves, hyenas, wild dogs, gaur, cheetahs, sambhar, barking deer, sloth bears, leopards, rhesus monkeys, jungle cats, cheetal (spotted deer) and sambar.
The wildlife can be observed from safaris in open jeeps, as well as on jungle walks, night drives, bird watching and anthropological walks, and a river boat safari.
Luxurious Lodgings
Boutique style accommodations provide welcoming home bases for your wildlife safaris and tours. These include a series of environmentally-designed jungle lodges, built to maximize the natural jungle and sal forest surroundings with minimum interference. The lodges often feature a typical Indian village theme, complete with harmonious architecture, locally sourced natural materials, inner courtyards, indigenous plants, and flowering trees and bushes to attract birds and butterflies.
Each of the recommended lodges is located close to the entrance gates of the national parks that you'll be visiting, making it extremely convenient when getting up for early morning safaris. Furthermore, because the jungle is all around these properties, you just might hear the alarm calls of deer signaling the presence of a nearby tiger.
Expect regal hospitality, rich local knowledge, and refined cuisine often prepared using ingredients grown within the lodge grounds. There's even the option of staying in the Jamtara Wilderness Camp close to the Karmajhiri Gate of Pench National Park. Here, ten luxury tents are located in their own private thicket, with patios that look out to the nature outside.
If you're searching for tigers, this dedicated wildlife sanctuary tour, complete with its different activities, is the ideal escape for nature lovers.
Itinerary & Prices
Welcome to the Capital of India
Arrive in Delhi by flight.
On your arrival at the International airport in Delhi, you will be met at the aerobridge by a representative from the VIP meet & greet services team to assist you. After clearing immigration, collecting your luggage, and crossing customs, you will be met by our representative in the Arrivals section of the airport for assistance and introduction to your driver. Then you will be transferred to the hotel.
Delhi, the capital of India, is a city that offers a glimpse of both ancient and modern-day India. It is the third largest city in India and one of the fastest growing in Asia. This city is rich in culture, always changing with time but never hiding its splendid past. The various ancient ruins seen in the city are silent witnesses to its magnificent history.
Overnight in Delhi.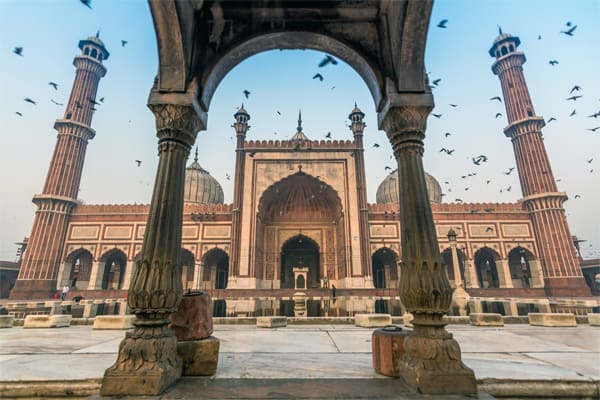 Welcome to Bandhavgarh
Morning pick-up from the hotel and transfer to the airport to board the flight for Jabalpur: 9I-693 (Alliance Air) Delhi/Jabalpur 0730/0945 hrs.
Upon arrival at Jabalpur, drive to Bandhavgarh National Park (approx. 4 hrs).
Set amongst the Vindhya Hills in Madhya Pradesh, Bandhavgarh consists of 168 sq. miles of Sal & a mixed forest of bamboo, grassland, and a complex of deciduous forests.
The Bandhavgarh National Park takes its name from the Bandhavgarh Fort which is located on top of the highest (800m) hill in this region. The origins of this fort are lost in the mists of time, but it is thought to be at least 2000 years old. The fort is surrounded by 32 smaller flat-topped hills forming a maze of well-forested valleys, spurs, and flatlands. This area was the private game reserve of the Maharajas of Rewa, in fact, Mohan, the ancestor of most captive white tigers, was captured from these forests by the Maharaja of Rewa. After independence, due to relaxed control, the forests of this region started deteriorating rapidly. To stop this process and preserve the forests, an area of 105 sq. km. was declared a National Park in 1965. The area of the park was increased to 448.84 sq. km. in 1982. In 1993 it was included in the Project Tiger Network.
Bandhavgarh is home to more than 25 species of mammals and more than 250 species of birds along with about 80 types of butterflies and a number of reptiles. Apart from the tiger, the mammals living in the Bandhavgarh include panthers, wolves, hyenas, wild dogs, gaur, cheetahs, sambhar, barking deer, sloth bears, and many more. Bandhavgarh has always been an excellent tiger habitat and is known for the highest density of tigers in the world. Among wildlife enthusiasts in India, it is commonly said "In most parks, you have to be lucky to see a tiger, in Bandhavgarh you have to be unlucky to not see a tiger."
Upon arrival in Bandhavgarh, check in to Bandhavgarh Jungle Lodge.
Since we have had a travel day, we will take it easy in the evening and whoever wishes to go on a nature walk, will be accompanied by a naturalist.
Overnight at Bandhavgarh.
(B/L/D)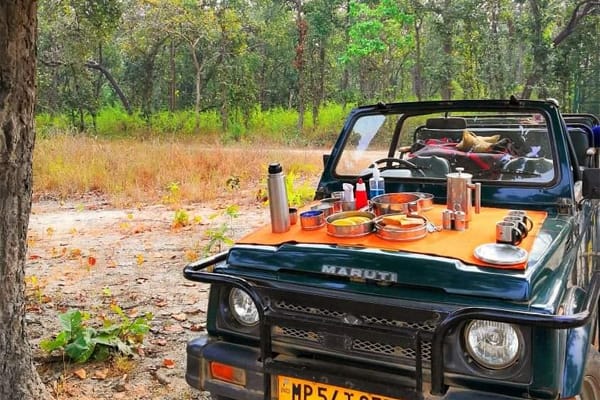 Exploring Bandhavgarh National Park
Early morning wake-up call with a knock on your room door and tea/coffee.
You will wake up to a misty morning and the sounds of birds calling, which will make for an exciting start to your day. As soon as dawn breaks, you'll leave for your Jungle Safari, accompanied by a resident naturalist and forest park guides in 4×4 Jeeps.
In the winter months, morning safaris require warm clothes and woolen caps and gloves to keep you warm from the wind chill factor in your open jeep. We provide blankets and sometimes even a hot water bottle to keep you comfortable.
Lunch and afternoon safari by 4×4 jeep accompanied by a resident naturalist and forest guide.
Overnight at Bandhavgarh.
(B/L/D)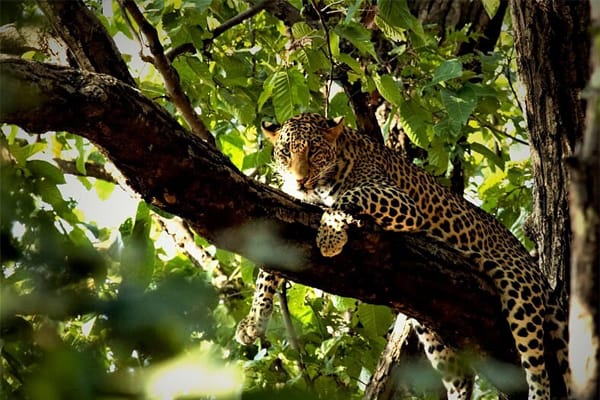 Location
Bhandavgarh National Park
Safari in Bandhavgarh National Park
Another day to enjoy another game drive/safari in Bandhavgarh National Park by jeep.
Overnight at Bandhavgarh.
(B/L/D)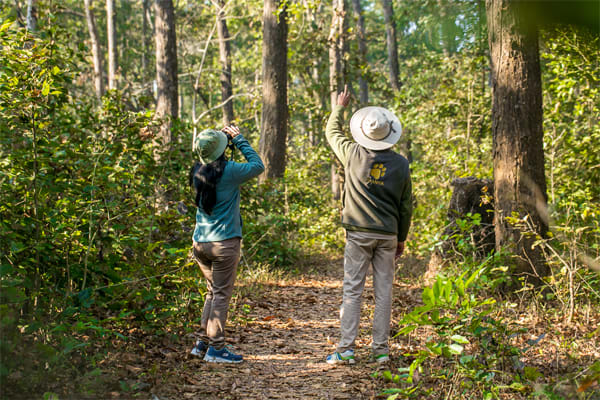 Location
Bhandhavgarh National Park
Enjoy the Rural Countryside of Kanha
After a morning safari, we drive to Kanha (approx. 6 hrs drive).
Our drive takes us through the rural countryside, as well as colorful towns and villages, and stops in the sleepy town of Mandla (a sacred city for Gond tribes) where the Narmada River, second holiest to the Ganges, is the center of activity. En route you'll enjoy a picnic lunch.
Arrive at Kanha and check in at Kanha Jungle Lodge.
Set on the Chhota Nagpur Plateau in Madhya Pradesh, Kanha National Park provides breathtaking vistas of grassy plains and strands of sal forests. This 366 sq mile preserve was set to save two endangered species, the tiger and barasingha (swamp deer), but also shelters a significant population of other rare species such leopard, sloth bear, and wild dog to name a few.
Kanha's mixed forests are interspersed with vast meadows known as maidens. Perennial streams run through a number of such meadows, providing a source of water for the wildlife even in the hot summers. Kanha meadow, with its hundreds of chital grazing on a carpet of green grass against the backdrop of the majestic sal forest, has been aptly referred to as "the Ngorongoro of India".
Kanha is particularly well known for its endangered swamp deer, or hard water barasingha, which populate the large open tracks of grass amidst the forests of teak and bamboo. Brought back from the brink of extinction, these handsome animals are a remarkable conservation success story for Kanha.
Sal trees and open grasslands dominate the lowlands of Kanha. These grasslands, also known as maidan, are the results of once-relocated villages under Project Tiger, a country-wide project launched in 1971 to protect tigers and their habitat. One of its initiatives was to control man-animal conflict by moving villages from core areas into the buffer so that corridors can be linked once again. Hence, these maidans are live examples of the successful re-location of villages which have now turned into grasslands allowing a successful growth of prey base for predators.
Overnight in Kanha.
(B/L/D)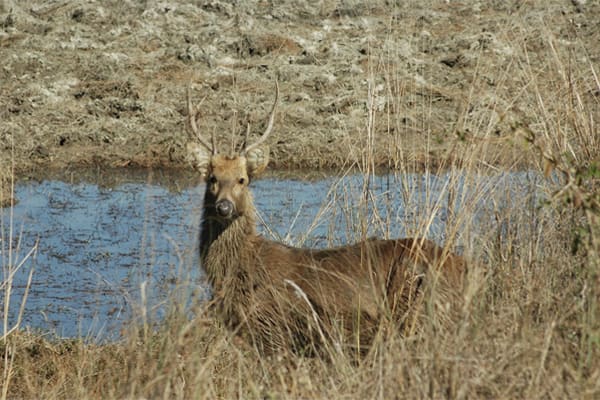 Safari in Kanha National Park
Early morning wake-up call with a knock on your room door and tea/coffee ready for your morning safari in a 4×4 jeep accompanied by a resident naturalist and forest guide.
Picnic breakfast in the middle of the jungle.
Lunch and afternoon safari by 4×4 open jeep.
You'll be are staying with the family whose heritage dates back three generations in tiger conservation. Kailash Sankhala was the founder and director of Project Tiger, under which the inception of the Project Tiger reserves in India took place. Their Grandchildren run and manage Kanha Jungle Lodge and also own the travel company you are traveling to within India.
We will have the first-hand opportunity to interact with them and spend an evening watching the Award-winning documentary TIGERLAND. Made by Discovery Channel and premiered at Sundance Film Festival, it focuses on two passionate people trying to save the Tiger. One of them is Kailash Sankhala.
Dinner and overnight at Kanha.
Note: All national parks in Madhya Pradesh shall remain closed to visitors for afternoon safaris on all Wednesdays.
(B/L/D)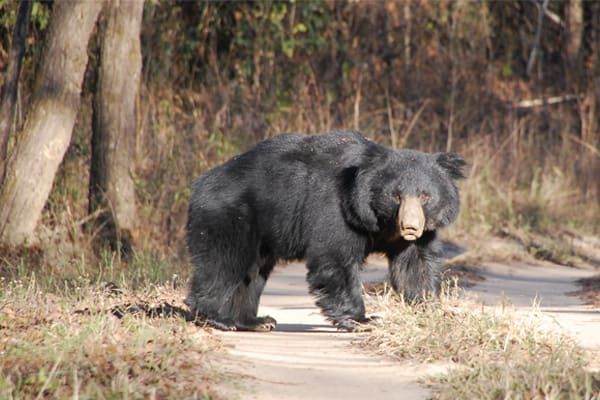 Kanha National Park
We continue to explore Kanha National Park as it is known as one of the finest parks in South Asia. With a rich assortment of animals such as leopard,hyena, gaur, black buck, wild boar, sloth bear, ratel, and rhesus monkey, it offers a bountiful wildlife experience.
Dinner and overnight at Kanha.
(B/L/D)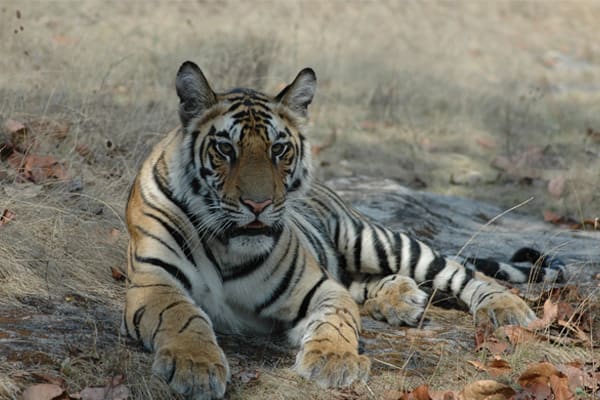 Kanha National Park
After breakfast, enjoy the morning at leisure.
This afternoon you will enjoy a game drive/safari in Kanha National Park by jeep, or just relax on our last day in Kanha.
Dinner and overnight at Kanha.
(B/L/D)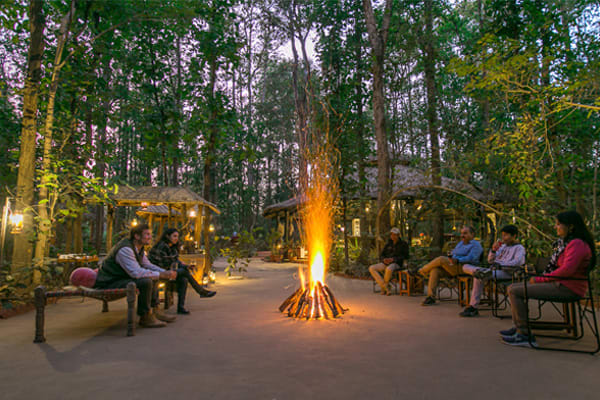 Kanha-Pench
After your morning safari, we drive to Pench (approx. 4–5 hrs).
The Satpura-Maikal region consists of seven tiger reserves and five corridors stretching through three states (Madhya Pradesh, Maharashtra, and Chhattisgarh) in central India. The area is one of the country's strongholds of wildlife protection and natural resource-based livelihoods.
Within this large region sits the Kanha-Pench landscape, which includes Kanha and Pench Tiger Reserves and the forested land between them in Mandla, Balaghat, and Seoni districts in Madhya Pradesh. The Kanha-Pench landscape has been the focus of extensive and diverse research conducted in the region, as well as active government support to establish it as a wildlife corridor, making it an ideal case study for other areas in the Satpura Maikal region and throughout India.
The Kanha-Pench landscape provides important ecosystem services through its hydrology and biodiversity—the parks are a watershed for the Narmada River and support endangered and vulnerable species such as tiger and hard-ground barasingha. A diversity of human communities utilize the forests in the area with varying intensity, ranging from minimal forest extraction in reserves to rapid road, agriculture, and mining development outside protected areas. The Kanha-Pench landscape thus requires active research and management to ensure sustainable livelihoods for people and protection of the wildlife alike, and offers an ideal case study of the complex environmental and social issues facing the Satpura-Maikal region, and India at large.
Upon arrival check into Jamtara Wilderness Camp.
Overnight at Jamtara.
(B/L/D)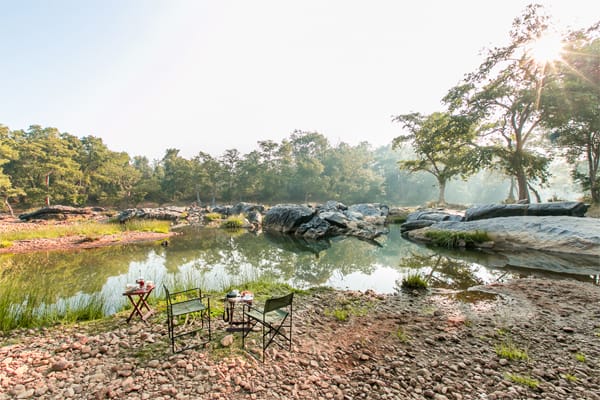 Pench National Park
Early morning & afternoon jungle safaris into the Pench National Park, with a picnic breakfast in the jungle during the morning safari.
Located in the Central Indian state of Madhya Pradesh, Pench National Park is the 19th Project Tiger Reserve and has been one of the best-kept secrets among wildlife enthusiasts who have long been acquainted with and bedazzled by its immensely varied flora and fauna.
Its undulating land and fairly open canopy of mixed forest—predominantly teak with open grassy patches—boasts a large diversity of wildlife, including leopard, tiger, jungle cat, dhole (wild dog), sloth bear, wild boar, mongoose, gaur, and the highest density of herbivores in any Indian park, including both cheetal (spotted deer) and sambar.
A local tracker and a professional guide from the camp accompany you on all your game drives. They interpret the sights and sounds of the jungle for you. For an experienced and trained guide, the jungle is like an open book, and he can make the jungle come alive by reading tell-tale signs and listening to the sounds.
Most animals, especially tigers, are creatures of habit. They have a regular patrolling pattern and they are partial to their favorite haunts. Our guides and trackers visit the park every day and keep a track of these movements by checking the spoor of the tigers and listening to the alarm calls of animals. These alarm calls advertise the presence of a tiger. A good guide who is familiar with the animals of his area can substantially increase your chances of seeing a tiger.
Stay overnight at Jamtara.
(B/L/D)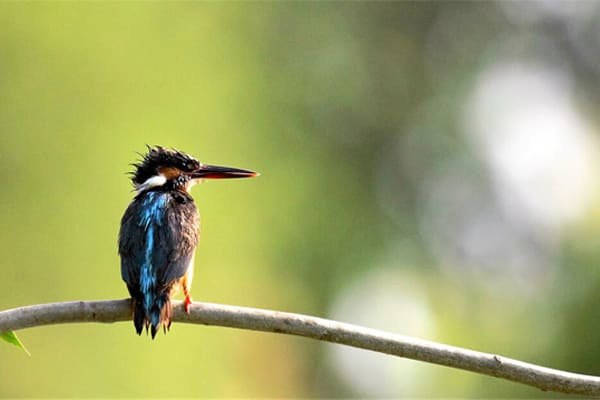 Pench National Park
This morning you will again enjoy a game drive/safari in Pench National Park by jeep.
Enjoy the afternoon at leisure.
Overnight at Jamtara.
(B/L/D)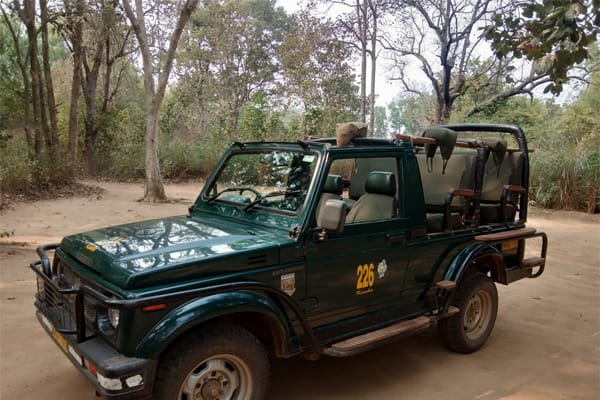 Bori
After another morning jungle safari, drive to Bori (approx. 5 hrs).
Upon arrival, check in to Bori Safari Lodge.
The lodge is a perfect base to explore the uncharted Bori Wildlife Sanctuary. Along with Satpura National Park and Pachmarhi Sanctuary, the Bori Wildlife Sanctuary forms part of the Satpura Tiger Reserve, forming a 2,200 sq kilometre contiguous stretch of forest teaming with classic Central Indian wildlife like, sloth bear, leopard, wild dog, tiger, gaur, giant squirrel and other mammal and bird life.
Bori Safari Lodge is located on a farmland estate neighbouring Dhapadamal village and is well located close to the park entry gate of the sanctuary. The lodge provides an immersive experience for a variety of travelers. Whether the priority is to explore the sanctuary for its wildlife or engage in a Central Indian rural experience. Game drives, walking safaris, night drives, bird watching and anthropological walks, to name a few, are the kind of engaging activities that can be done while staying at the lodge.
Our expert naturalists are well versed with the landscape and are ever ready to bring the experience alive for you. The 8 well-appointed contemporary rooms have private viewing decks overlooking green fields that attract several open country bird species. The central courtyard is the place for recreation and socializing, with the dining, lounge and library embedded in its interestingly decided structure. There is an outdoor dining and viewing space with a good view of the infinity pool and open-to-the-sky private dining seating.
The cuisine is mouth-watering, with an emphasis on local ingredients, a lot of which is grown within the lodge grounds. We practice organic farming with crop rotation and companion plantation. Biological pest control and mix cropping is encouraged; this adds to the freshness of all the food that is cooked in our kitchen. We are also inspired by the local cuisines and sometimes invite our village neighbours to come and cook for us and our guests.
Overnight at Bori.
(B/L/D)
Bori Sanctuary
This morning's guided walking safari with our expert naturalist is an experience of a lifetime. The walks are usually aimed at finding smaller things in the park like insects, butterflies, tracks and signs, birds, plants, and other things that you would miss in a jeep.
Come back to the lodge for lunch.
After lunch, proceed for the afternoon safari.
Overnight at Bori.
(B/L/D)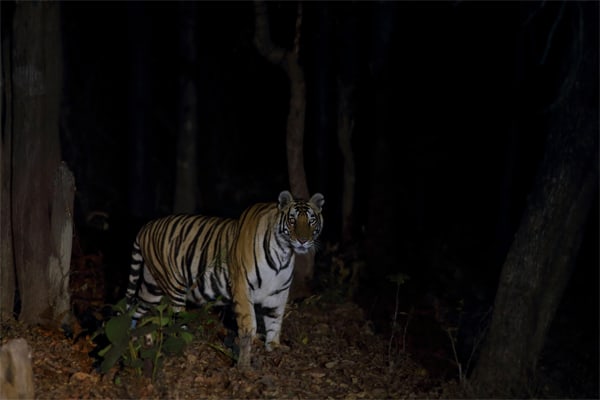 Bori Sanctuary
After breakfast, enjoy the morning at leisure, then explore the nature around Bori in the afternoon.
Dinner and overnight at Bori.
(B/L/D)
Satpura National Park
After the morning safari, drive to Churna Forest Rest House. Enjoy lunch at Forest Rest House and nature walks around.
Later enjoy an afternoon safari in the Satpura National Park part and exit from the Satpura park gate. Your luggage will be transferred by separate vehicle to Reni Pani Jungle lodge.
Satpura National Park is located in the south Hoshangabad district in Madhya Pradesh. This 524 sqkm park is the core area of the Panchmarchi Biosphere Reserve that includes the Bori wildlife sanctuary to its southwest and the Panchmarhi wildlife sanctuary to its northeast. The park has an elevation of 320-1,352m with tall sandstone mountains, narrow gorges, ravines, waterfalls, streams, and dense forests near the Mahadev hills in the Pachmarhi plateau. The area boasts two unique species of tree–the sal and the teak—besides wide varieties of ferns, mango trees, butterflies, and birds.
Upon arrival at Satpura, check into the lodge.
Overnight at Reni.
(B/L/D)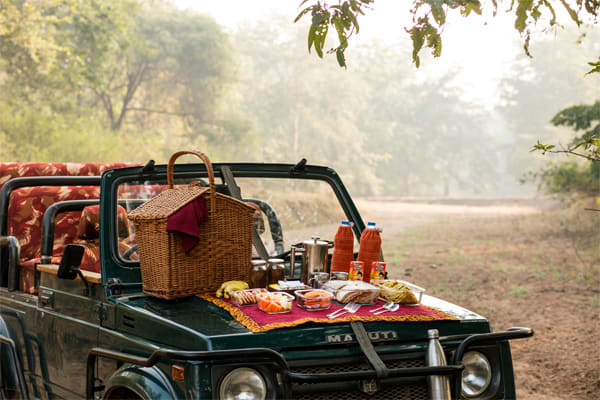 Satpura National Park
Enjoy one jeep safari plus one of the following optional activities:
Walking safari
Boat safari
Buffer drive
Bush walks around the camp
Village walk
Jeep Safaris: This is the best way to explore large areas looking for wildlife.
Boat Safaris: The Park offers exploring the areas along the river by using boats. Again one has the option of using either a canoe or a motorboat. Boat safaris are excellent if one wants to get close to aquatic birds or sometimes even crocodiles.
Walking Safari: Exploring the forest on foot is an interesting experience especially if you have a highly skilled naturalist that could really bring alive the lesser fauna such as geckos, butterflies, frogs, and birds that one sometimes misses during other safaris.
Overnight at Reni.
(B/L/D)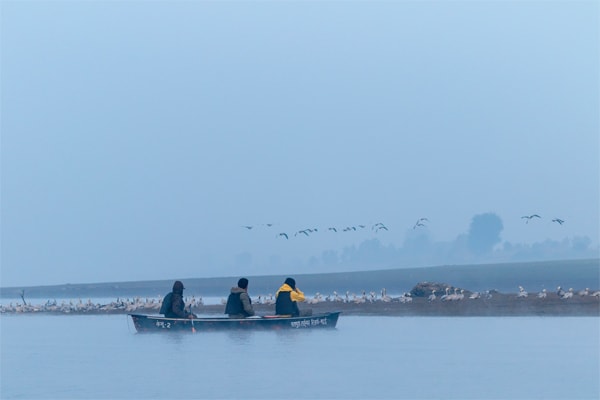 Satpura National Park
Today, again you will get to enjoy one jeep safari plus one of the following optional activities:
Walking safari
Boat safari
Buffer drive
Bush walks around the camp
Village walk
Overnight at Reni.
(B/L/D)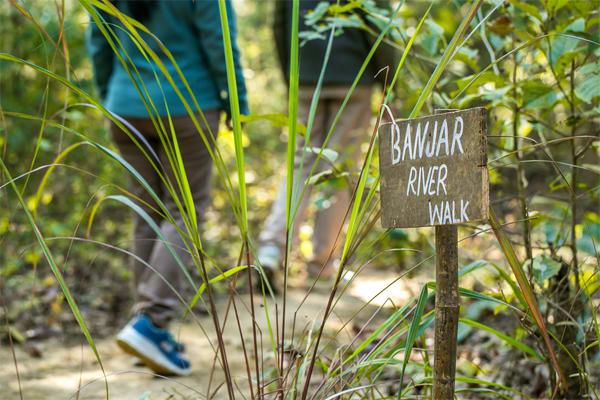 Delhi
After breakfast, transfer to Bhopal airport (approx. 3-4 hrs) to board the AI-434 (Air India) flight to Delhi from 13.25-15.20.
Meet upon arrival at Delhi airport and transfer to the hotel.
Overnight in Delhi.
(B)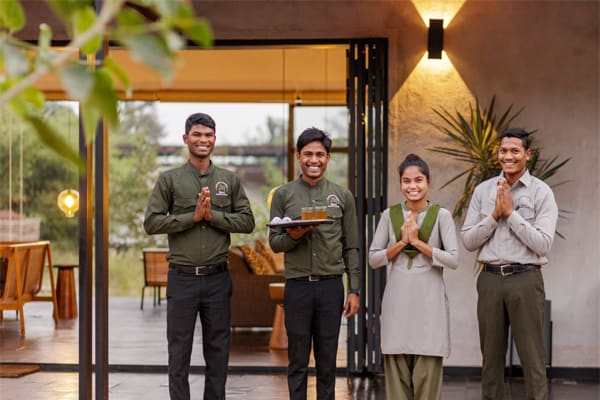 Departure
After breakfast, you'll be transferred to the airport in good time to board your flight home.
(B)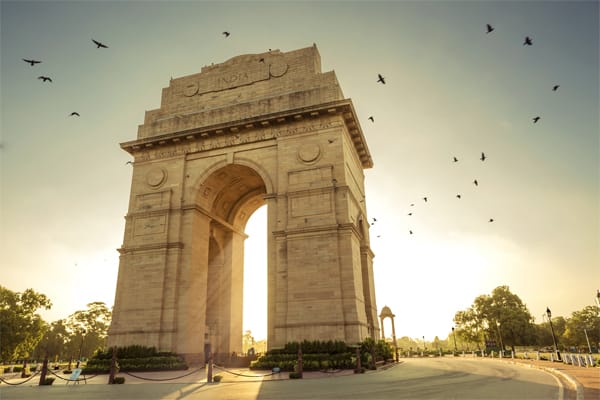 1 / 19
Accommodations
Hotel Options
Boutique
Bandhavgarh Jungle Lodge
Bandhavgarh
4 Star
Bori Safari Lodge
Madhya Pradesh
4 Star
Reni Pani Jungle Lodge
Madhya Pradesh
Boutique
Jamtara Wilderness Camp
Madhya Pradesh