Overview
The La Pinta, which measures 209 feet, is larger than many other ships in the region and offers onboard amenities that you may not find on a small vessel. The 24-cabin ship welcomes up to 48 guests for sophisticated, upscale cruises through the Galapagos Islands.
Life Aboard The La Pinta Galapagos
The team behind the La Pinta knows exactly what guests are looking for and has designed a ship that maximizes your Galapagos experience, starting with spacious staterooms. While you may be content gazing out your large windows, the action happens upstairs on the main and sun decks. By day, soak in the Jacuzzi, peruse the gift shop, work out in the fitness room or watch for birds or whales from several open decks or through the panoramic windows of the indoor observation lounge.
Then, enjoy an evening meal from a menu created by the ship's Le Cordon Bleu-trained Gastronomic Director. After dinner, head to the library and conference room for a natural history lecture. These nightly multimedia presentations will give you a sneak peek into the areas you will explore the following day and the animals you can expect to encounter. Since your camera roll will be full of snaps of the seals, blue-footed boobies, and frigatebirds you met during the day, take advantage of the complimentary WIFI to share a few.
Excursions From Your Yacht La Pinta Galapagos Islands Cruise
Close your eyes and imagine the experiences you most want to have on your Galapagos cruise? Are you snorkeling amid white-tip sharks and Galapagos penguins? Are you hiking next to a sea lion colony? Perhaps you are you watching tortoises roam wild, or are you walking along lava tubes?
The three itineraries, or five or seven days, offered aboard the La Pinta can turn all those dreams and more into reality. Best of all, because the La Pinta visits many exclusive sites, you won't need to share the experience with flocks of tourists. In fact, 84% of the time, you will enjoy Galapagos National Park sites without sharing the space with other boats.
You will be able to take glass-bottom boat rides, paddleboard, kayak, and swim in peaceful settings. You will also have the advantage of small-group exploration. Four expert naturalists will guide groups of roughly 12 guests for a guide-to-guest ratio superior to the average of 1:16 in the area. Each bilingual guide speaks English and Spanish, but French or German services can be arranged for groups of ten or more.
Fun For Families Aboard The MY La Pinta Galapagos
Are you traveling with little adventurers? As one of the most kid-friendly ships on the high seas, the La Pinta offers a Pirates Aboard program for sailors between six and twelve years of age. Children are given an activity book with games, coloring pages, and other educational activities, plus stickers and coloring pencils.
Kid-centric activities, including treasure hunts, pirate costumes, and crafts, may be arranged by the staff, depending on the cruise. Kids and parents appreciate children's menus and games, children's books, and DVDs in the library. Even bedtime is easier aboard the La Pinta thanks to her flexible room options which include cabins with pull-out couches and interconnecting rooms.
Whether you are a family, a large group with varied interests, the La Pinta is a top choice for your holiday in the Galapagos. In addition to all the other amenities and activities, the La Pinta is proud to provide first-class service. The 27 crew members, all of whom embrace a spirit of adventure, look forward to welcoming you aboard the La Pinta.
Itineraries & Prices
Embarkation
AM: Our adventure begins with a morning flight to Baltra Island and immediate transfer to the dock to board Yacht La Pinta. There's a welcome introductory briefing, boat drill, cabin assignment, and then lunch. We weigh anchor and start sailing for our first-afternoon outing.
PM: The turquoise waters of the channel here contrast brilliantly with the white sand and black lava of the shoreline. A carpet of scarlet sesuvium succulents serves as groundcover for a grove of luminescent green prickly-pear cactus beyond, populated by yellow-grey land iguanas. Along the coastline, you can see sea lion colonies as well as seabirds playing with the thermals that form along the cliffs of this small but spectacular island.
Location
Baltra - South Plaza
Santa Fe Island & Puerto Baquerizo Moreno
AM: We take the dinghy over to this idyllic sandy-white beach populated by colonies of sea lions. Galapagos hawks are often easily observed, perched atop salt bushes. The Santa Fe land iguana, unique to just this island, can be spotted during the walk. Following the walk, we can snorkel and swim along a natural wave barrier or ride the glass-bottom boat.
PM: After lunch, we disembark at Puerto Baquerizo Moreno, the island's capital, and drive 40 minutes to the island's southern shore. At Cerro Colorado, we visit the breeding center for highly endangered giant tortoises amid a fantastic deciduous forest, home to dozens of bird species, including the San Cristobal mockingbird, and the San Cristobal lava lizard, both island endemics.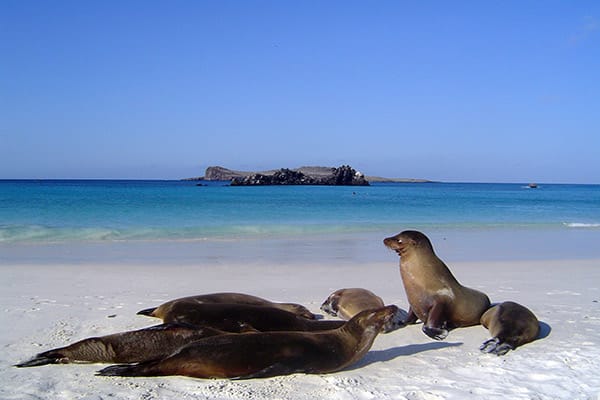 Punta Pitt & Cerro Brujo
AM: We land at the eastern tip of San Cristobal Island this morning. The trail that ascends from the beach provides spectacular views of the shoreline; we can observe frigates, plus a colony of bachelor sea lions. After the walk, if conditions are favorable, there is a chance to swim from the beach and snorkel.
PM: In the afternoon following lunch on board, a dinghy ride along the shores of tuff-stone layers takes us to Cerro Brujo's expansive, white coral beach, great for walking, with rewarding bird-watching featuring seabirds and shorebirds. Also, look out for Galapagos sea lions. These are the same shores that Charles Darwin walked upon, back in September 1835.
Punta Suarez & Gardner Bay
AM: Our morning outing at Punta Suárez provides an exciting walk on lava/boulder terrain to visit its unique sea bird colonies, including the waved albatrosses (April – January), boobies, swallow-tail gulls, and the famous "blowhole" lava formation. Also, look for red-green-black marine iguanas. Many regard this site as the best in the Galapagos. Back on board for lunch.
PM: In the afternoon, we set down at this beautiful, white coral beach for a short walk to observe the sea lions, mockingbirds, finches, or enjoy the beach. There is snorkeling in this area, time to kayak, or ride the glass-bottom boat.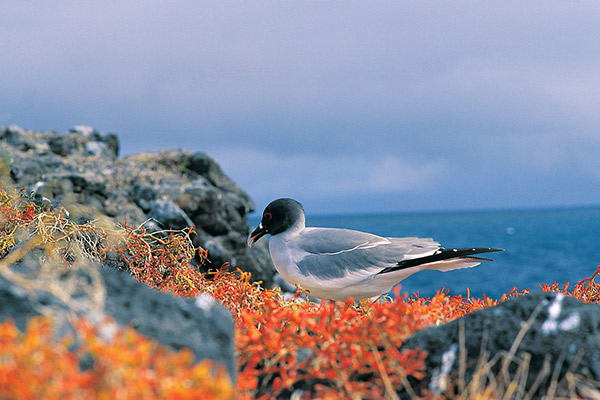 Disembarkation
AM: Disembarking after breakfast in the morning, we visit the Charles Darwin Research Station and the captive rearing program for the giant tortoises. Here we witness the efforts and results of Galapagos fieldwork and study done in the name of science. We transfer via bus across Santa Cruz Island and a short ferry ride to Baltra. Our journey ends at Baltra Island, where we transfer you to the airport to take your flight back to the mainland.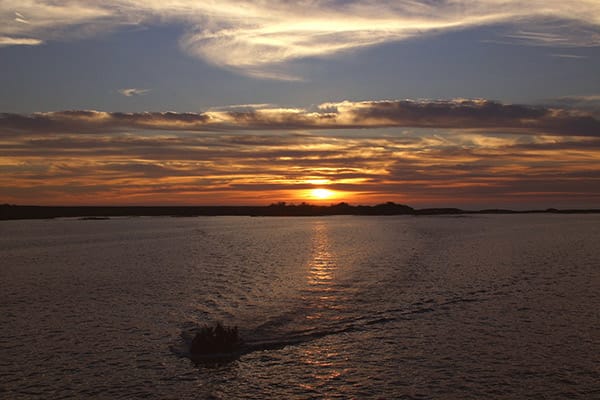 Location
Santa Cruz - Baltra
1 / 5
Embarkation
AM: Following your morning arrival at Baltra Airport, we transfer to the Itabaca Channel, taking a small ferry across the channel to the north shore of Santa Cruz Island. We board our bus to the highlands, where we'll learn about Santa Cruz's unique ecosystems and biodiversity. Lunch is served at a local restaurant.
PM: After lunch, we continue by bus to reach a reserve that is one of the best places in the archipelago to see giant tortoises in their natural habitat. The tortoises are easy to spot, lumbering around, eating grass and leaves, and wallowing in the small pools. There are several lava tunnels in the reserve, too. A short bus ride takes us down to Puerto Ayora to board Yacht La Pinta.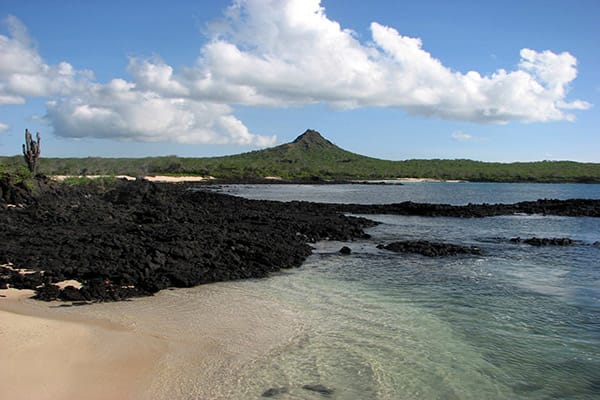 Location
Baltra - Santa Cruz
Eden Islet & Sombrero Chino Islet
AM: After breakfast, a panga ride takes us to Eden Islet, located off the coast of Santa Cruz, where we can observe blue-footed boobies diving into the water, reef sharks, and frigates. There's a chance to snorkel and, if weather conditions permit, to ride in the glass-bottom boat. The volcanic setting of this area is quite stunning due to its variety of volcanic debris, including cinder cones, tuff cones, and semi-eroded lava flows.
PM: The tiny island of Sombrero Chino gets its name from its appearance, reminiscent of a Chinese hat. This islet, formed recently, makes a beautiful visit as one explores the wildlife along its 400-meter long trail, which begins at a crescent-shaped white sandy beach. The cove offers excellent swimming and snorkeling opportunities amid white-tipped reef sharks and Galapagos penguins.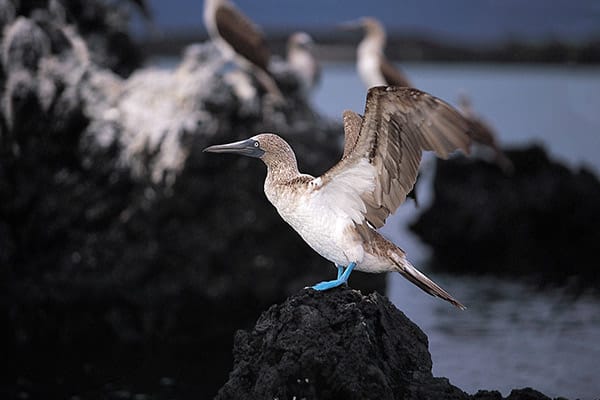 Bartolome Island & Sullivan Bay
AM: This morning, a Galapagos icon awaits: Bartolome Island. A great way to start the day, with a steep climb up a wooden staircase: the view from the top is worth the effort! Following the walk, we take to the dinghies for a ride around colossal Pinnacle Rock, followed by time to enjoy the beach and some snorkeling. We can also ride in the glass-bottom boat for great views of the underwater world.
PM: After lunch, we board the pangas to land at Sullivan Bay on the east coast of Santiago, a white coral sand beach great for swimming and snorkeling, and with a trail over a lava field that flowed here less than 100 years ago. This is the perfect place to see and feel the volcanic origin of the Galapagos while observing its wildlife.
Location
Bartolome - Santiago
Darwin Bay & Prince Philip's Steps
AM: In the morning, we begin our exploration of this island with a stroll to observe marine and land birds. There is an optional walk over lava and uneven terrain for dramatic views, or else we can return to the beach to enjoy swimming and snorkeling at this beautiful natural harbor. The more adventurous can snorkel along the cliffs or paddle sea kayaks.
PM: The afternoon starts with a panga ride along the cliffs before we disembark for a short but steep climb up a wooden staircase. Once at the top, we take a captivating walk (roughly one mile) to the other side of this small island. Here you can observe large colonies of Nazca boobies, frigate birds and storm petrels, and the elusive short-eared owl.
Disembarkation
AM: After breakfast, we will transfer you directly to Baltra airport to assist you with your departure flight, and bid you a final farewell.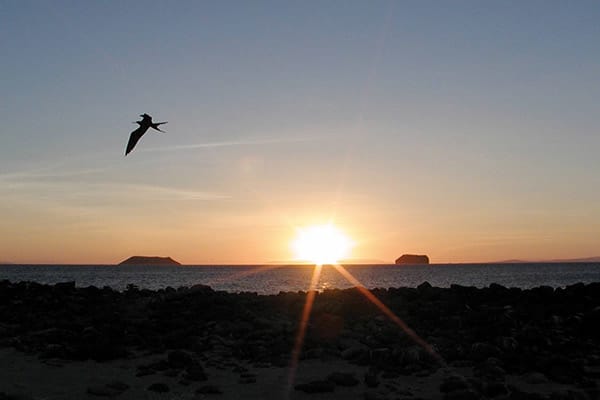 1 / 5
Embarkation
AM: Our adventure begins with a morning flight to Baltra Island and immediate transfer to the dock to board La Pinta. You will receive a welcome introductory briefing, boat drill, and your first lunch on board.
PM: Following an afternoon disembarkation, we enjoy a walk along the coast and the interior of this beautiful flat island, observing numerous bird colonies as well as sea lions and land iguanas. There are opportunities for coastal exploration by dinghy. Enjoy your evening briefing, welcome cocktail, and dinner.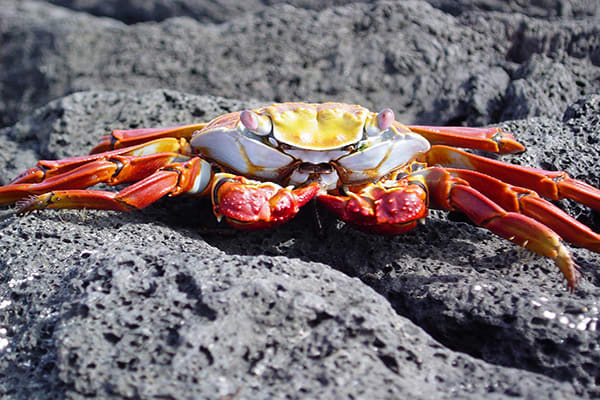 Location
Baltra - North Seymour
Punta Vicente Roca & Punta Espinoza
AM: Since there is no landing site at this location, the coastal exploration is by panga, while the naturalist guide explains the dramatic geology of the area, with remains of lava flows and tuff stone layers. There is abundant wildlife, and (depending on the conditions of the ocean), we'll be able to snorkel along the cliffs in the company of green sea turtles.
PM: In the afternoon, we visit the youngest and most pristine island of the archipelago, Fernandina, one of many visitors' all-time favorites. Punta Espinoza has a combination of abundant wildlife. Highlights include hawks, penguins, flightless cormorants, and astounding views of the surrounding volcanic landscapes.
Location
Isabela - Fernandina
Urbina Bay & Tagus Cove
AM: After breakfast, we disembark at Urbina Bay, on the western side of Isabela Island, the result of an uplifting of the ocean floor. Here you can see corals, shells, and large and very colorful Galapagos land iguanas, as well as (occasionally) giant tortoises. Navigating the Bolívar Channel, there are good chances of spotting several species of whales.
PM: On the northwest of Isabela, secluded Tagus Cove provided a favorite anchorage for pirates and whalers over the centuries, and today makes a great visitor site. An uphill hike takes us to the back of Darwin Crater, filled with saltwater. We can snorkel or ride kayaks amid the dramatic landscape before proceeding to take our hike.
Rabida Island & Dragon Hill
AM: In the morning, we disembark at Rabida Island's red-colored beach. A stroll along the beach allows us to observe marine iguanas, mockingbirds, yellow warblers, and several species of Darwin's finches. This is a great place to snorkel from the beach. For non-snorkelers, we can ride our glass-bottom boat for an exploration of life underneath the waves.
PM: The north shore of Santa Cruz hosts the fascinating landscapes of Cerro Dragon (Dragon Hill). Our walk includes circling a brackish water lagoon frequented by lagoon birds, while further inland, the trail offers a beautiful view of the bay and the western islands of the archipelago, as well as the chance to observe land iguanas.
Location
Rabida - Santa Cruz
Puerto Ayora, Charles Darwin Research Station & Highlands
AM: The morning visit heads to the Charles Darwin Research Station and the giant tortoise pens within an impressive giant prickly-pear cactus forest. These are the Galapagos' headquarters of scientific investigation, conservation, and the National Park administration. A delicious lunch is served at the poolside of the Finch Bay Eco Hotel.
PM: After lunch, we head up to the highlands of Santa Cruz Island by vehicle. This is a great place to look for the emblematic Darwin's Finches and the endemic Scalesia trees. The highlands are also great for exploring the exuberant vegetation where giant tortoises roam in the wild. This will surely be one of the most remembered visits of the whole voyage.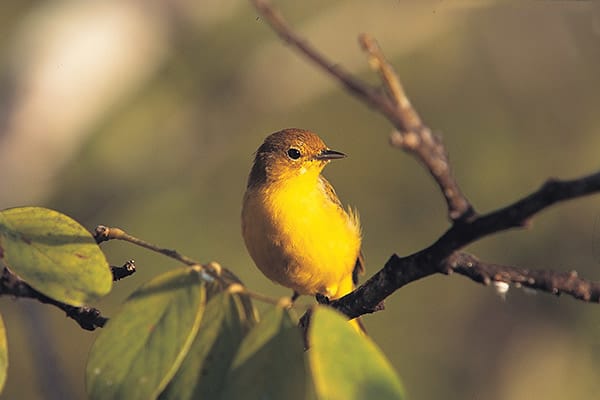 Post Office Bay, Champion Islet & Punta Cormorant
AM: After breakfast, we land at Post Office Bay (Floreana Island) to visit the historic barrel that has served as a post office in the archipelago for over two centuries. Enjoy a panga ride along the maze of channels on Floreana's north shore. Views from La Lobería and the Baroness Viewpoint are quite rewarding. There's great kayaking and swimming from the beach as well.
PM: Before disembarking at Punta Cormorant we can snorkel or ride our glass-bottom boat along the coast of an extinct cone called "Champion Islet". Later in the afternoon, our visit takes in an olivine-crystal beach for a walk by a brackish water lagoon - keep a sharp eye out for spotting American flamingos. On the other side of the island, we come to a white-sand beach where sea turtles come out at night to nest.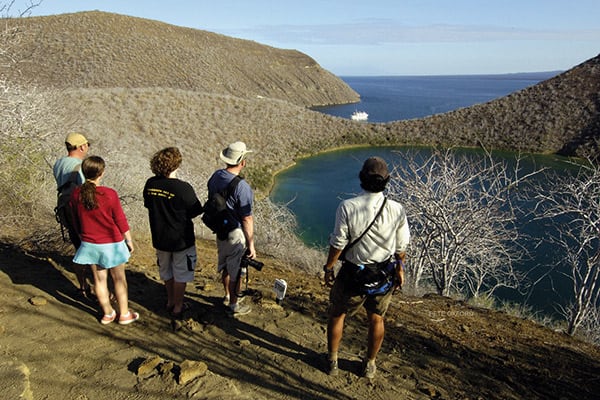 Disembarkation
AM: After breakfast, we will transfer you directly to Baltra airport to assist you with your departure flight, and bid you a final farewell.
1 / 7
Accommodations
Social Areas
Boutique
Breakfast Outdoors
Dining Al Fresco
Exercise Room
Indoor Dining
Jacuzzi
Lecture Room
Observation Deck
Reading Room
Bar
Suites & Cabins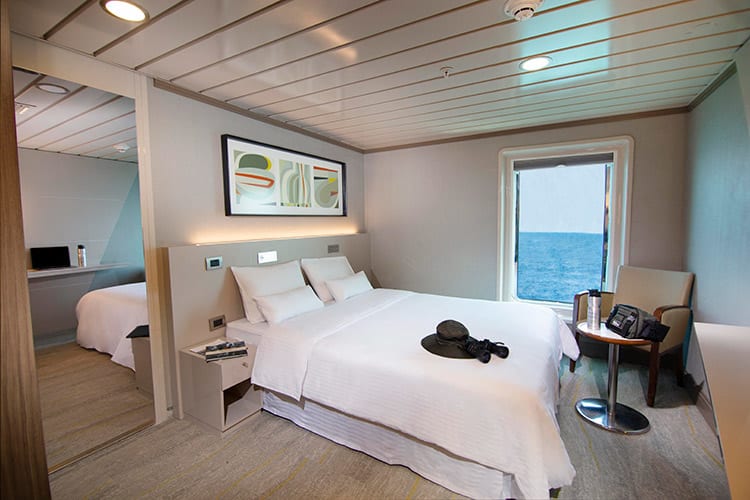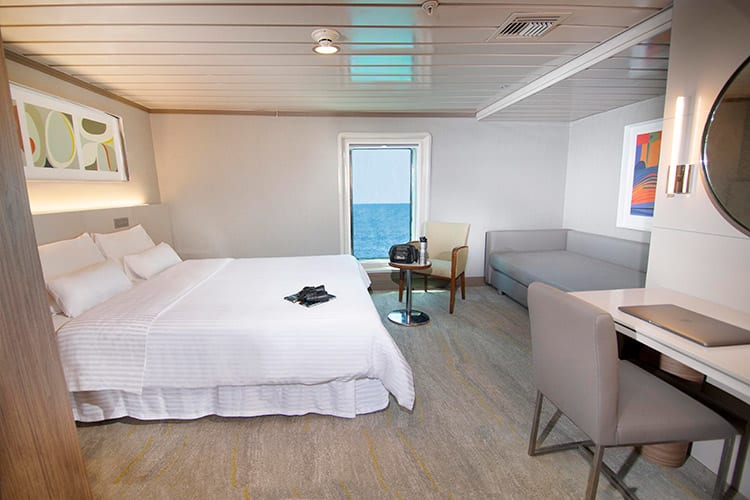 4 Cabins
Luxury Plus Cabin
Beds
Queen / Twin + Sofa Bed
Luxury Plus Cabins can be interconnected for families and friends traveling together, and the rooms are equipped with safe deposit boxes, lamps, and sizable wardrobes for the guests' belongings. Also, the electrical outlets are strong enough to accommodate your devices.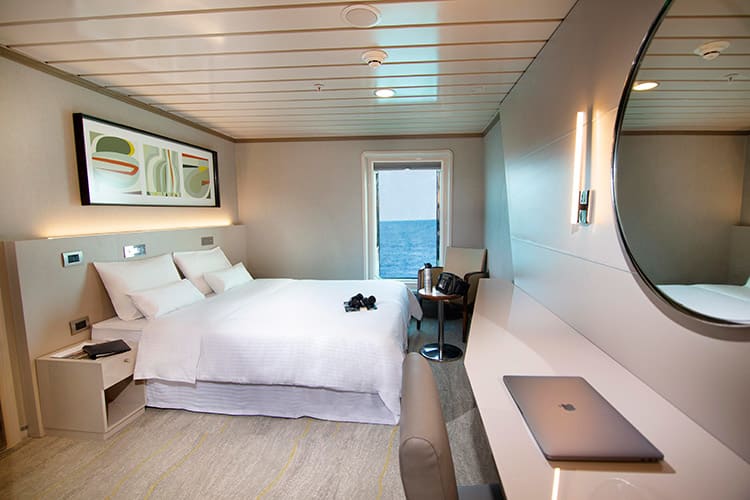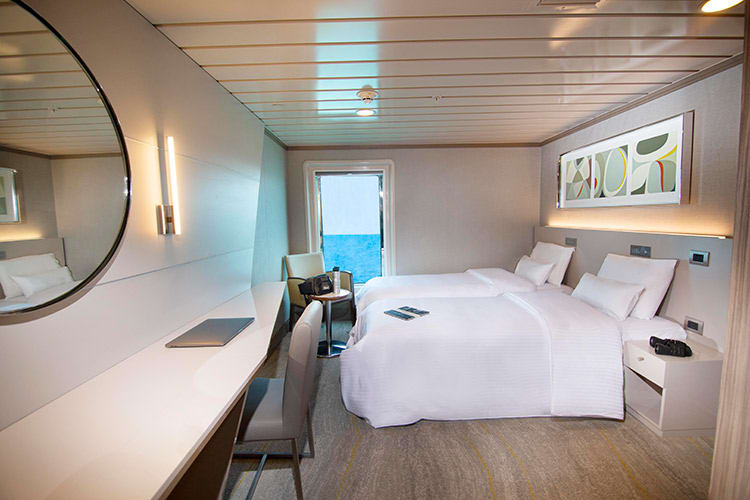 These generous luxury cabins are beautifully designed with floor-to-ceiling windows for a picturesque view of the Amazon. The wardrobes have space to fit your belongings, plus a safety deposit box for your valuables. Get to enjoy the hot shower bathrooms.
Technical Information