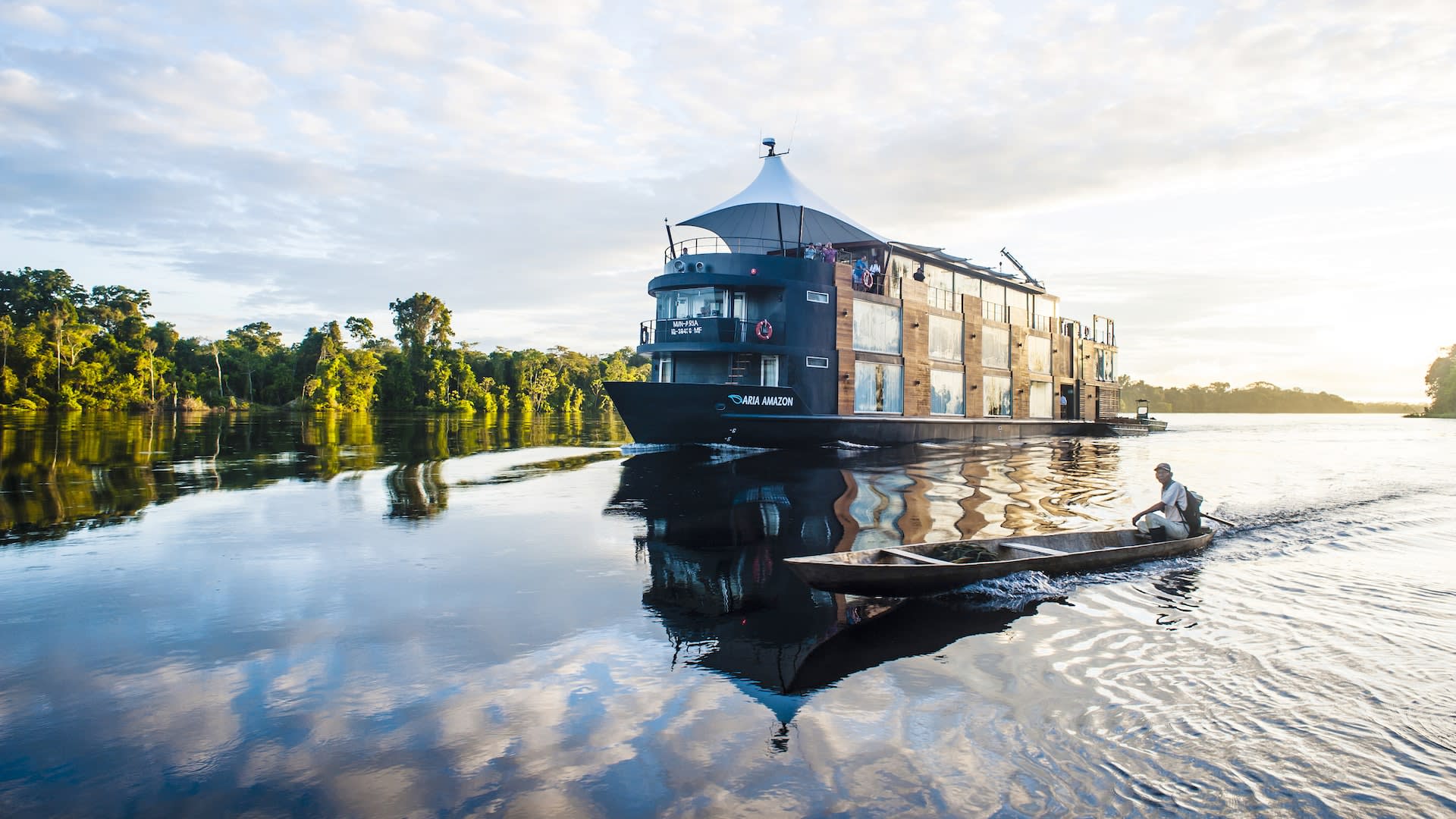 Adventure Cruises & Vacations
Forget the cabaret, bingo or ballroom dancing – Adventure cruises are all about the exotic destination, and the epic escapades you'll have getting there. Adventure Cruising is about small ship exploration to the world's final, far-flung frontiers to out-of-the-way natural wonders that big ships simply can't access, in the company of pioneering captains, expert guides, and a lucky few, like-minded and adventurous passengers.
SMALL SHIP CRUISING
Adventure cruises typically have capacity for no more than 50 passengers. Step aboard remarkable vessels, custom-built to nimbly and safely navigate the meandering rivers and rocky shores of these remote realms.
TAKING YOU CLOSER
Enjoy the unfolding adventure to its fullest with panoramic views from spacious sun decks, private balconies and floor-to-ceiling cabin windows, and state-of-the-art kayaks and skiffs for the closest of wildlife encounters.
DISCOVER MORE
Escape the common crowded routes on authentic voyages of discovery and gain a real insight into the local way of life. Combine your small ship cruise with a custom-made, complementary land tour for the ultimate adventure.