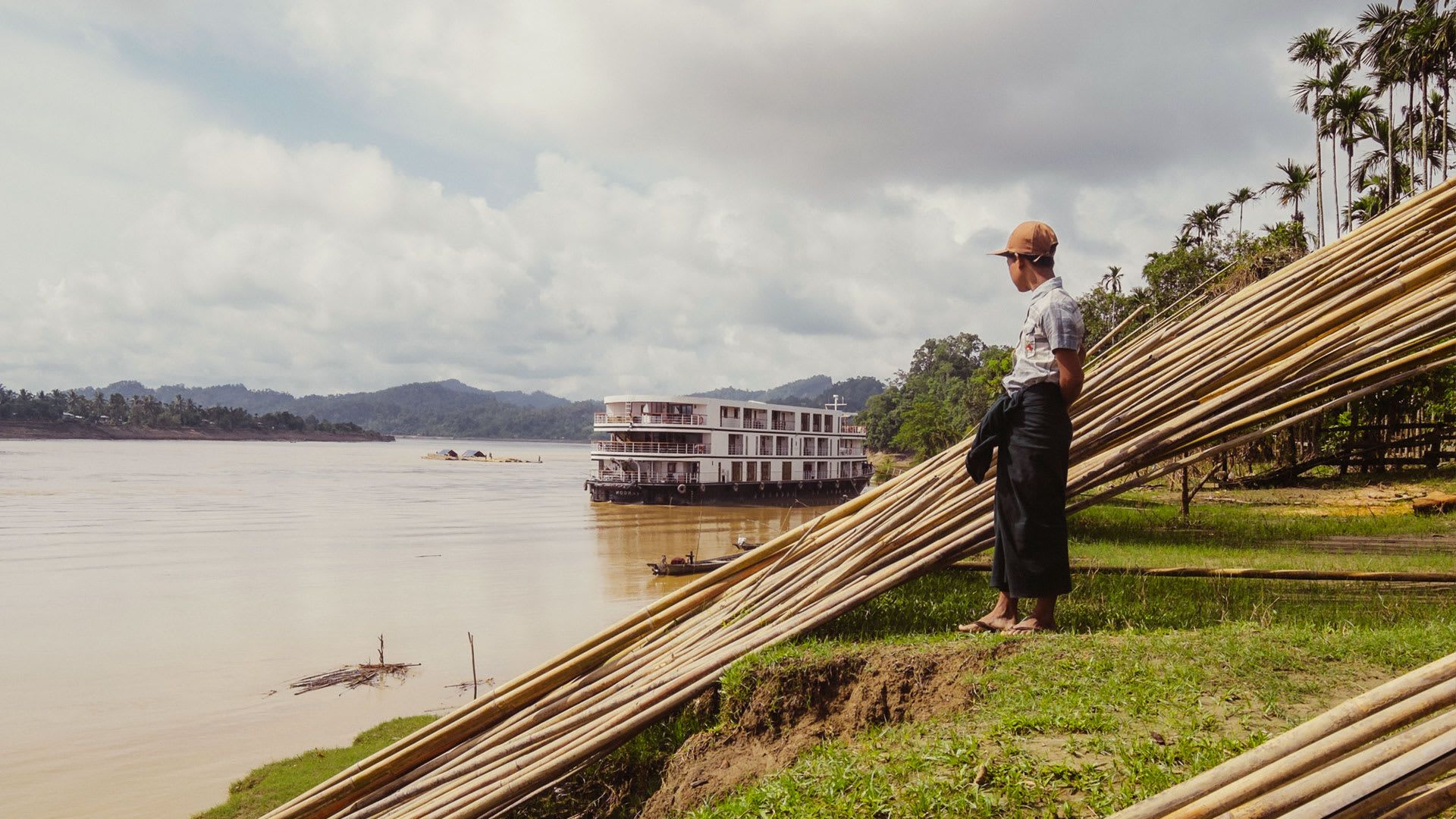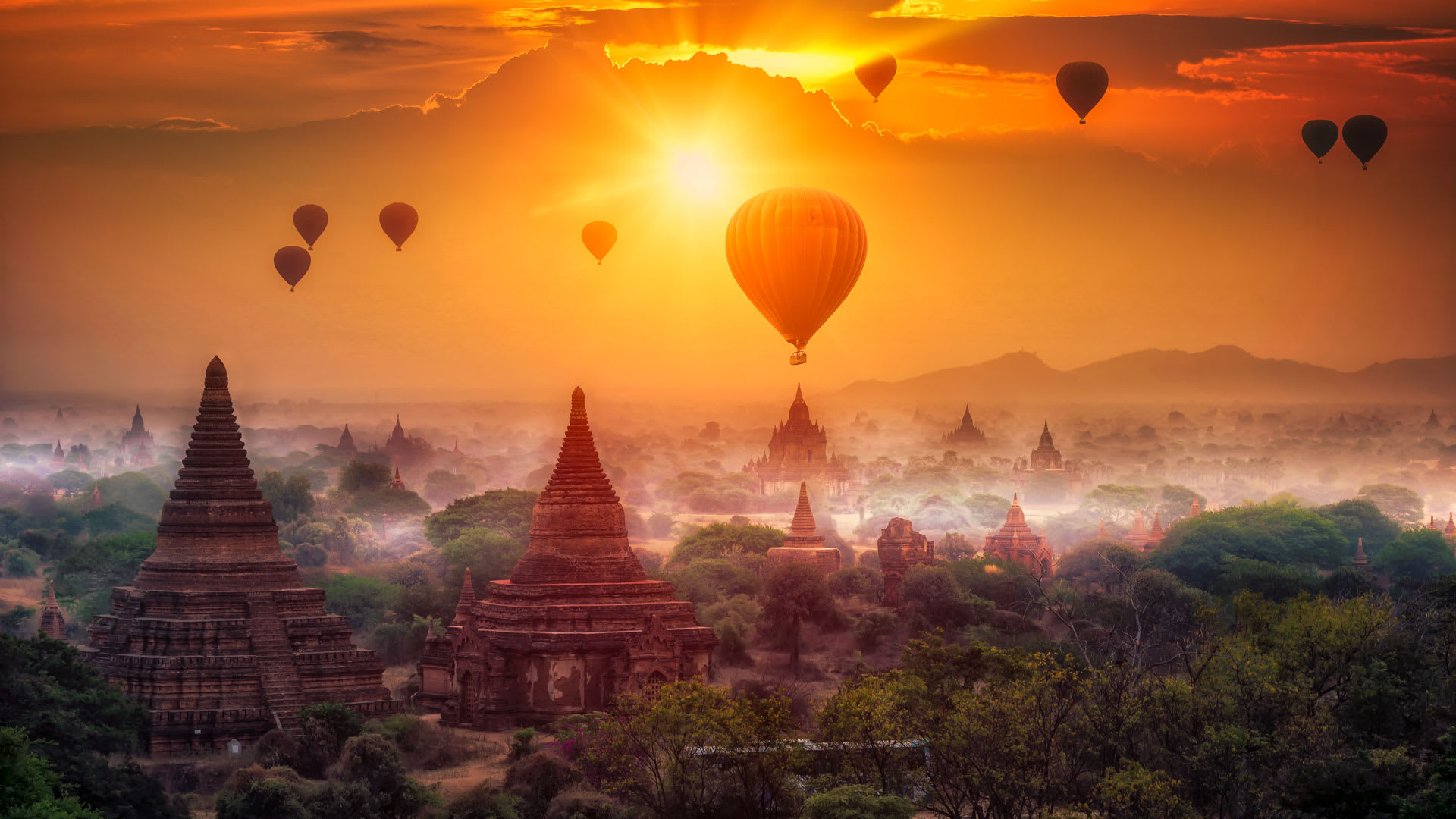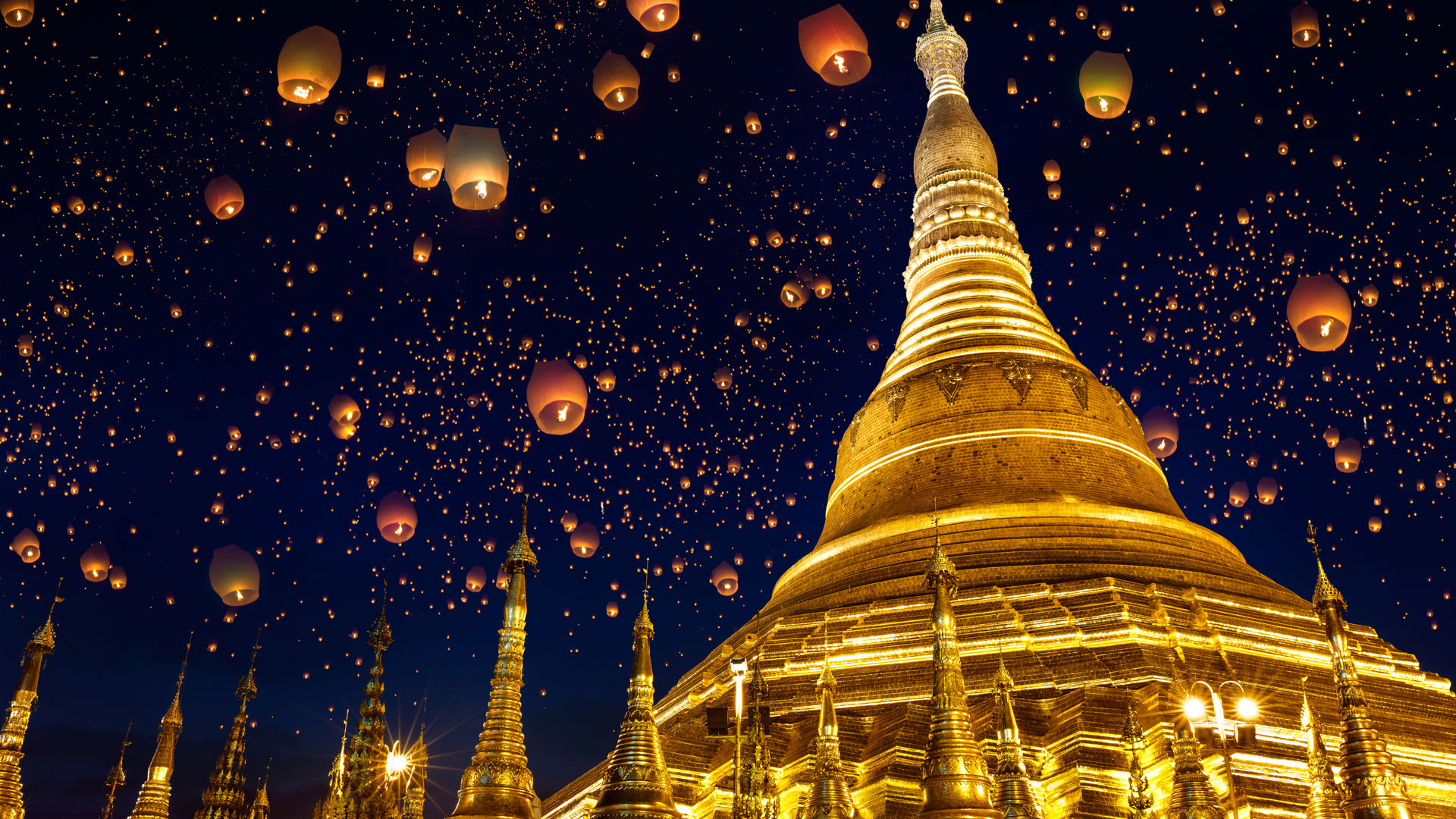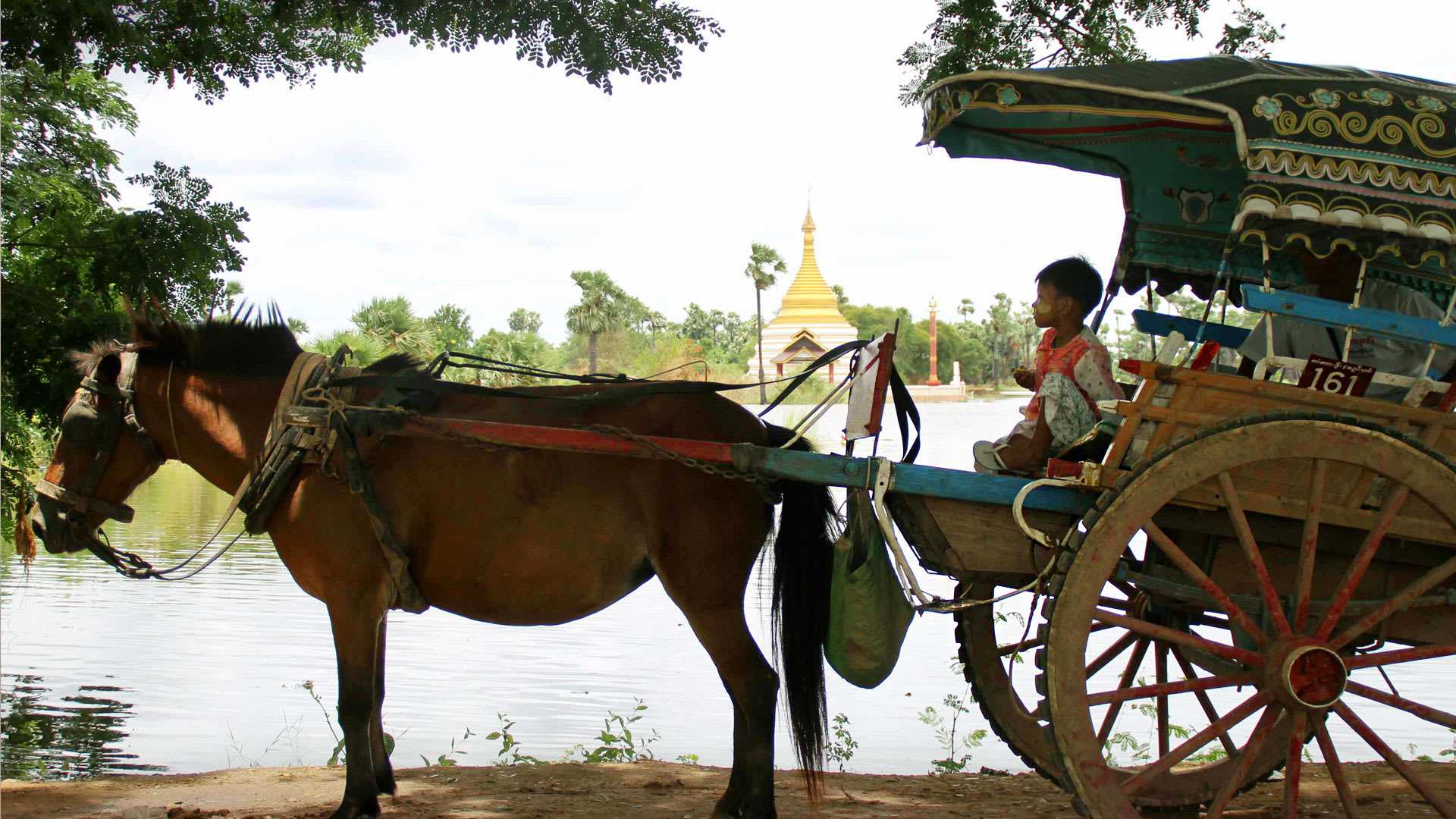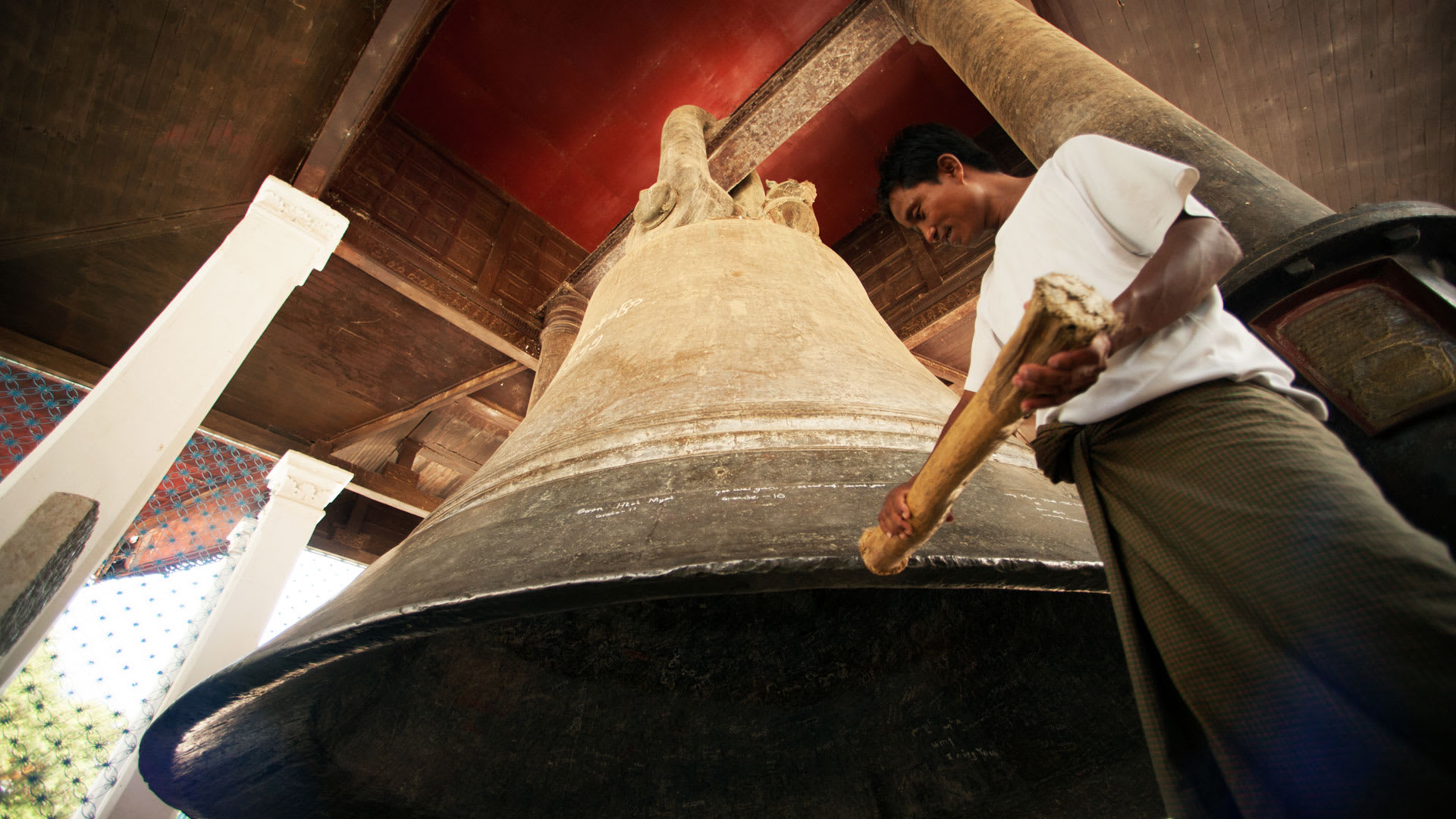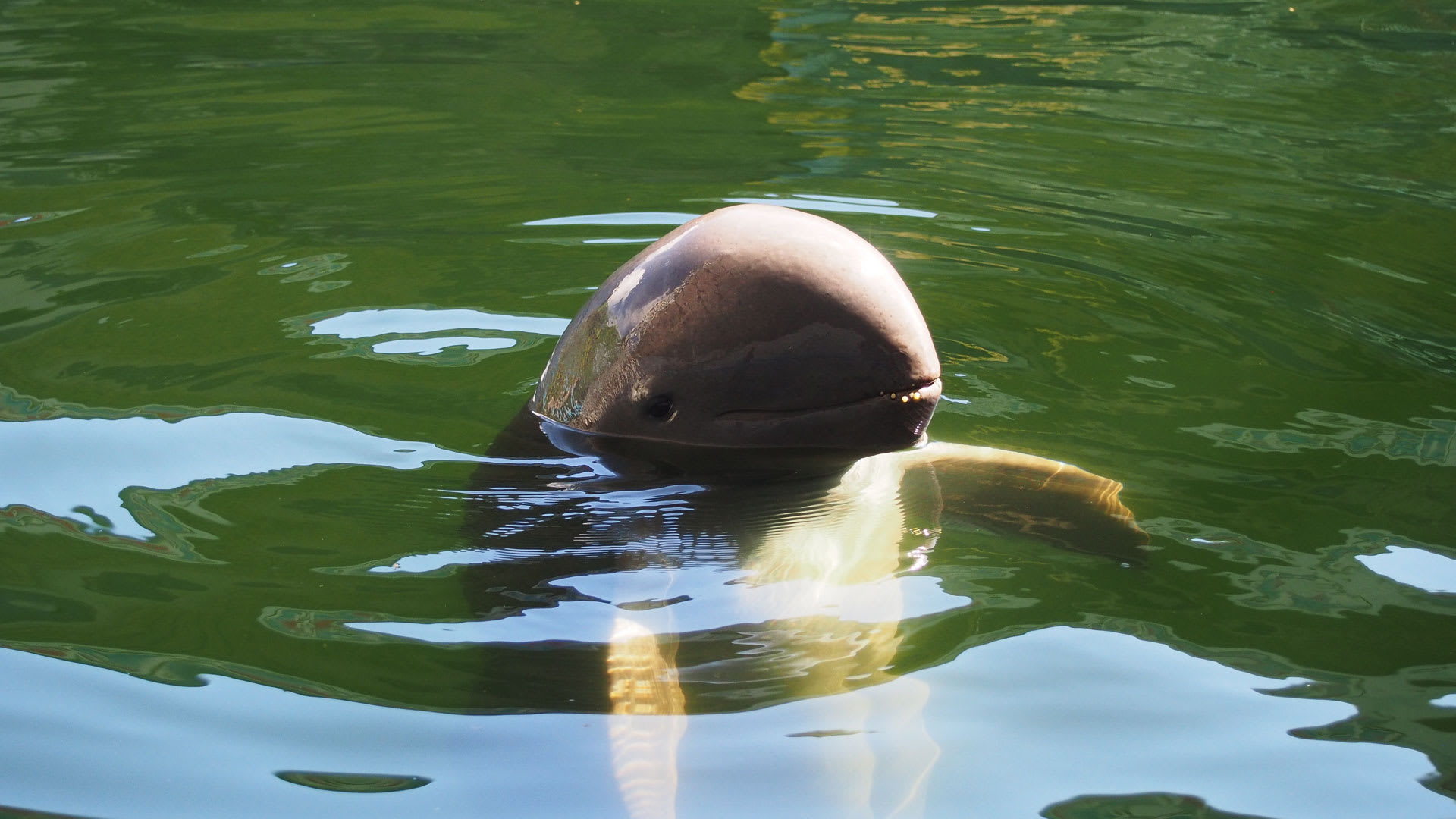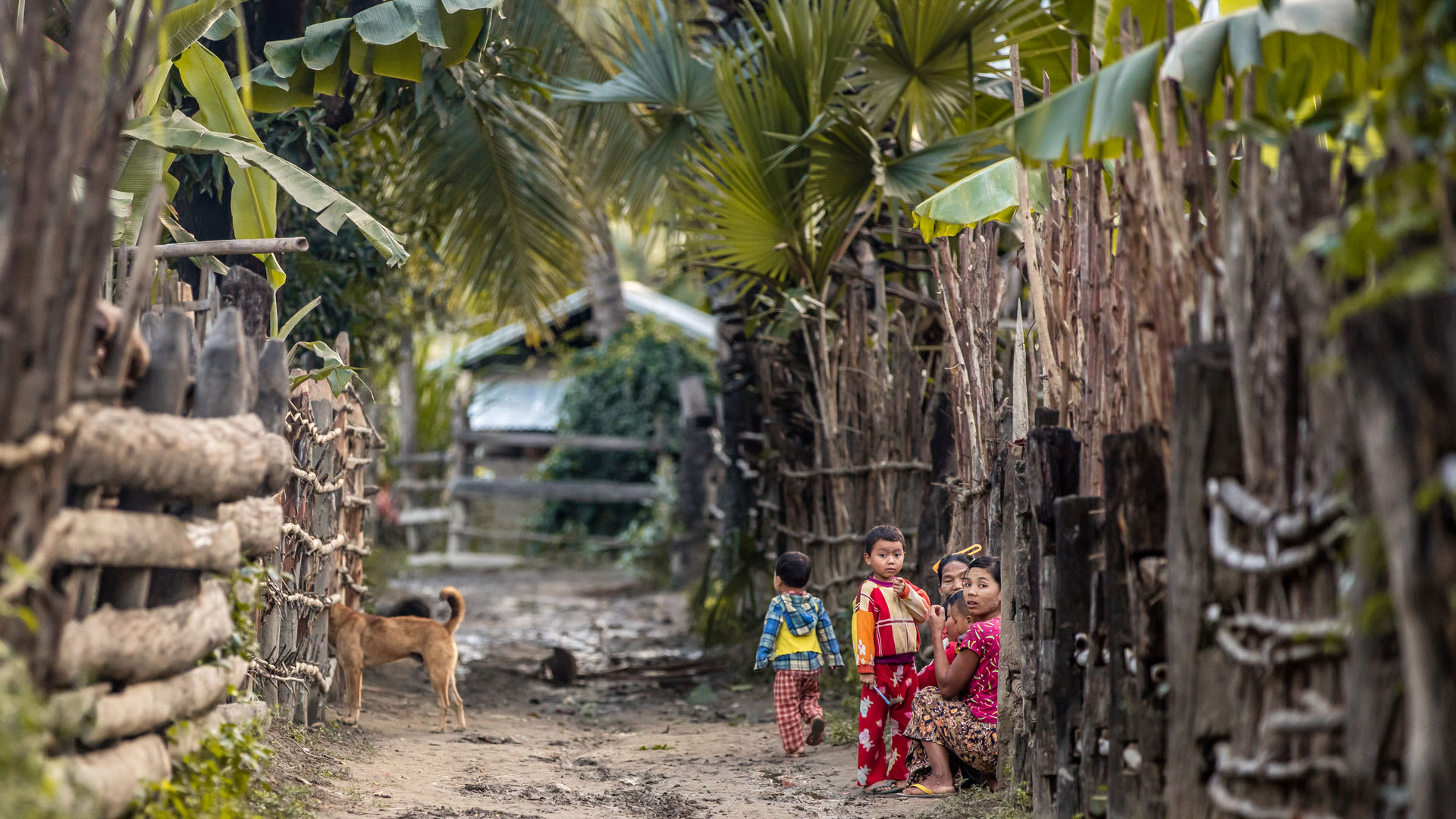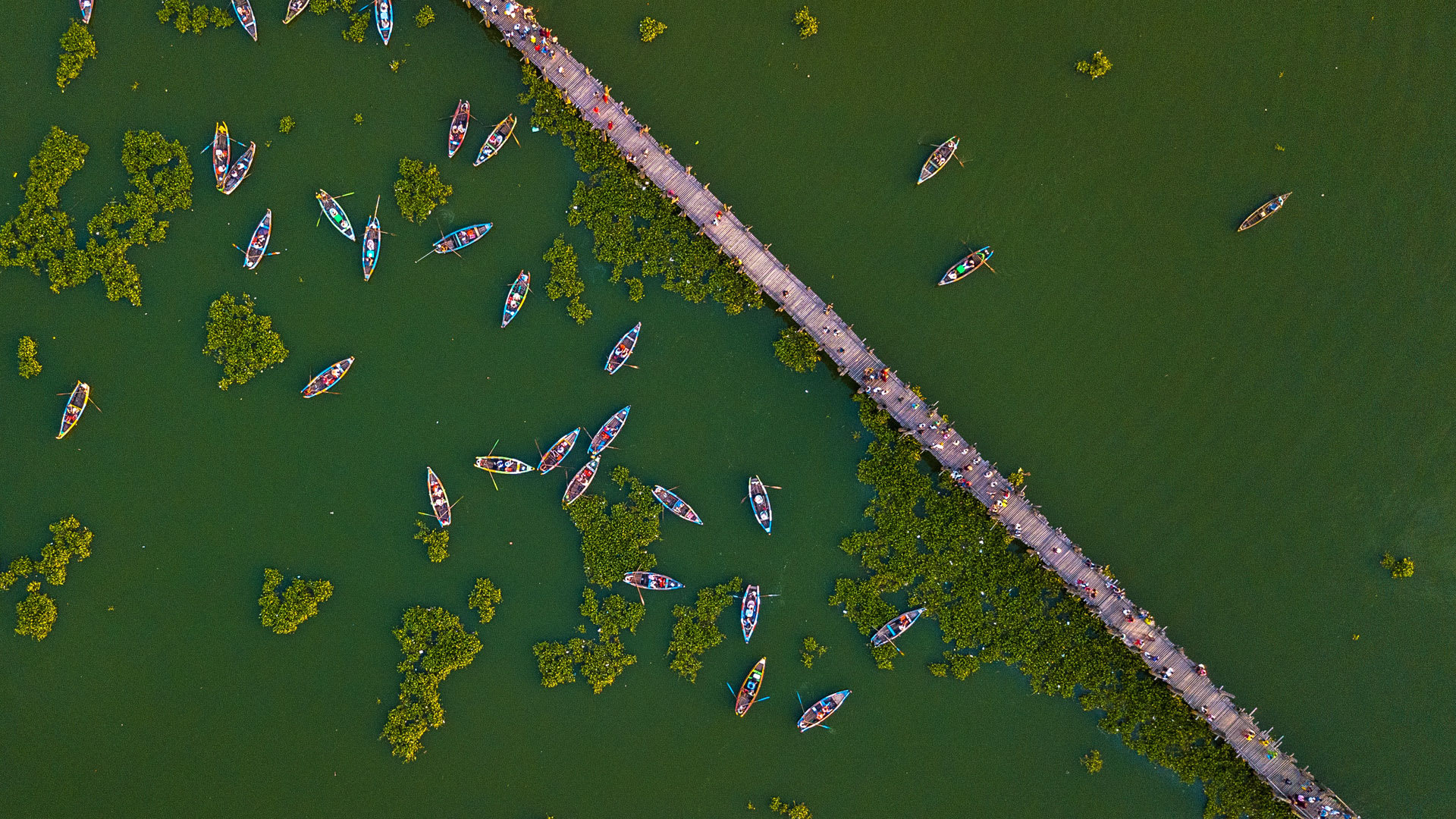 Irrawaddy
Irrawaddy River Cruises
Embark on a transcendent voyage of enlightenment along the Irrawaddy, a sleepy river of spirits bringing blessings through the ancient, golden stupa-studded kingdom of Myanmar, and explore a timeless realm long cut off from the rest of the world.
Hot Air Balloons
One of the most thrilling ways to appreciate Myanmar's visually breath-taking sights is above, on a hot air balloon. Bagan's dreamy plains of ancient temples is the most popular ballooning route, but other recommended options cover Inle Lake and Loikaw.
Golden Pagodas
Myanmar is known as the 'Golden Land' as this deeply spiritual Buddhist nation is overflowing with countless gold-painted and gilded pagodas, temples and stupas that shimmer in the sunshine – Yangon's Shwedagon Pagoda and Bagan's Shwezigon Pagoda prime golden examples.
Authentic Life In Ava And Pakkoku
For typical rural life and historical gems along the Irrawaddy River, disembark at Ava (Inwa), the former royal capital of an ancient kingdom renowned for its ancient monasteries and palace, or Pakkoku, a bustling river port brimming with stunning pagodas.
Mingun
Alongside the Irrawaddy riverbanks, Mingun is home to a colossal bronze temple bell, cast in 1808 on the orders of King Bodawpaya. Up until two decades ago, the 90-ton Mingun Bell had long ranked as the world's heaviest functioning bell.
Follow In George Orwell's Footsteps
The quaint riverside town of Katha was the inspiration behind the fictitious Kyauktada in George Orwell's first novel, Burmese Days, which paints a dark side of the declining British Raj. Some of the original colonial buildings featured still stand today.
Irrawaddy Dolphins
First recorded in the Irrawaddy, these eponymous and endangered euryhaline dolphins are found in just three rivers on the planet, including Myanmar's upper Irrawaddy River, remarkably aiding local fishermen with their daily catch.
Mawlaik
The little-frequented Chindwin River transports travelers to a Myanmar few get to experience, off-the-beaten track spots like riverside Mawleik, a sleepy, car-free town, once the 19th century base of Bombay Burmah Trading Company and home to charming colonial-era buildings.
Teak Tradition
Myanmar's finest natural product, Burmese teak wood, has been used for centuries to construct bridges, including iconic U-Bein Bridge, the world's longest and oldest teak bridge, besides many of the hand-crafted cruise boats that navigate the Irrawaddy River. Why Cruise The Irrawaddy?
Embark on the adventure of a lifetime, on board a cruise along Myanmar's largest river, the Irrawaddy (officially Ayeyarwady), and its main tributary, the relatively untouched Chindwin River. Flowing from the Himalayas to the Indian Ocean, the mighty Irrawaddy meanders through the heart of Myanmar (formerly Burma) and a voyage on one of our colonial-inspired Irrawaddy river cruises is a truly memorable way to experience up-close this captivating 'golden land'.
River cruise Burma in the height of comfort, as you indulge in leisurely days cruising past Myanmar's ever-changing, yet timeless landscapes of jungle-clad hills, riverine villages, and ancient royal capitals of Mandalay, Bagan and Yangon. Our Myanmar river cruises afford unparalleled access deep within one of Southeast Asia's lesser-explored gems.
Irrawaddy Cruises
Our hand-picked portfolio of Irrawaddy river boats has been carefully chosen to include remarkable vessels operated by only the most trusted of partners, preeminent pioneers in the region who offer the best Burma boat trips with exceptional itineraries, unrivaled knowledge and utmost levels of service.
Irrawaddy Experiences
Cruise Packages
Our custom Myanmar tours seamlessly combine Irrawaddy cruises with bespoke land tours featuring private expert-led excursions and curated accommodations. Browse our best-sellers below and begin an unforgettable journey tailored uniquely to you.
Travel Guide
Want to know more about cruising in Myanmar? Our destination specialists have compiled the definitive Myanmar travel guide to help you plan your cruise. Find out when and where to go, what to see and do, where to eat and sleep, and more below.
FAQ
Do I Need A Visa To Travel To The Irrawaddy River?
Do I Need To Get Any Vaccinations Or Malaria Tablets Ahead Of Travel?
What Is One Thing I Shouldn't Miss Near The Irrawaddy River?
What Is The Local Cuisine Like?
Is The Irrawaddy River Safe?
When Is The Best Time Of Year To Go To The Irrawaddy River?
Is The Irrawaddy River A Good Family Destination?
Is The Irrawaddy River A Good Honeymoon Destination?