Overview
This luxury tour of Cambodia offers just the right combination of everything − ancient temples, culture, traditions, nature, conservation, exquisite cuisine, and the generous warmth of its people. Despite the country's dark past, it now stands as a symbol of raw beauty and resilience, and visitors are welcomed everywhere. Marvel at the temples of Angkor on a private visit with an archeologist from the World Monuments Fund and from above by hot air balloon, enjoy a lavish tented camp experience and paradisiacal private island stay, cruise the Mekong River on a luxurious riverboat, and so much more. This tour can be tailored in accordance with your personal wishes.
Siem Reap & The Temples of Angkor
Discover the UNESCO World Heritage site of Angkor over three days of incredible exploration. Witness the unmissable spectacle of an amazing sunrise at Angkor Wat, fly over the fairy landscapes of Siem Reap in a hot air balloon, see the highlight temples of Bayon, Ta Prohm, and 'the Woman's Citadel' of Banteay Srei, and obtain exclusive behind-the-scenes access to one of Angkor's most famous temples, Bakheng, hosted by a World Monuments Fund specialist for an educational insight into temple restoration at the site.
Interspersed with your daytime activities, your evenings will be equally enchanting, as you're treated to a romantic dinner in the tranquil surrounds of the rural Villa Chandara on the outskirts of Siem Reap, embark on a sunset cruise to see the floating villages of Cambodia's famous Tonlé Sap, and amazed by the Phare Circus show, during which you'll be entertained with dance, theater, original live music, juggling, gymnastics, and breath-taking circus arts that are used to tell Cambodian stories from recent history, folklore and modern society.
Phnom Penh
Tour Phnom Penh by tuk-tuk. Admire the stately columns of the Royal Palace, see the National Museum and the Silver Pagoda. If you wish, learn about Cambodia's tragic past at the Tuol Sleng Genocide Museum, and the Killing Fields at Choeung Ek; it's not a warm experience but it is essential if you want to understand what happened in Cambodia during the time of the Pol Pot regime.
The next day, unravel the culinary secrets associated with Khymer cuisine, by participating in a cookery class. You will have the opportunity to source your ingredients at a bustling market, before being expertly led through the creation of three dishes. This is complemented by a visit to Kampot, famed for its black pepper plantations—where you will also embark on a charming sunset cruise down the Kampot River—and the nearby crab market at Kep.
Luxury Tented Camp & Private Island Stays
Spend three nights deep in the heart of Cambodia's untouched wilderness − a landscape of dense rainforest, fast-flowing rivers, and cascading waterfalls − in a pioneering, ultra-luxe retreat of world-class design, hospitality, and conservation. Your stay here makes a real difference in protecting unique and endangered species. Spread out over 800 acres, this private nature sanctuary is the perfect tented basecamp for adventure activities across the Southern Cardamom National Park.
From the rainforest to the reef as you then escape by boat to Song Saa Private Island, an intimate escape to a far-flung archipelago paradise. Inspired by its surroundings, this luxury resort offers serenity and a deep connection with the environment, having been created with sustainability in mind, built from local materials, by local hands, and infused with local art and soul. Relax on a three night getaway and detach from the world with a pristine private beach, spacious wooden villas, heavenly spa sanctuaries and a preserved coral reef.
Mekong Cruise To Saigon
Finally, your luxury cruise on the Mekong River awaits. Step aboard the divine Aqua Mekong, with its indoor and outdoor bars, relaxed-yet-refined lounging and dining areas, a plunge pool, outdoor movie theater, screening room, observation deck, fitness center, spa, and boutique, and more. But it's the level of service and immersive cultural discovery as you explore the Mekong Delta where this cruise really shines. Enjoy a Khmer "Apsara" performance, take the local rickshaw, visit a mat weaving village and local homes, and stop at the famous Vinh Trang Pagoda as you make your way to Saigon.
Itinerary & Prices
Welcome to Siem Reap
Upon arrival today you will be met by our representative airside (as you enter the arrival terminal) and fast-tracked through immigration and customs procedures to the luggage area. Your passports will be returned to you and then you can meet your guide outside in arrivals. your guide will then transfer you to the hotel.
NB. Please fill out the information on the cards you will be handed onboard the aircraft, this will allow us to expedite your visa in a timely manner. The representative will take your passports and return them at the baggage carousel.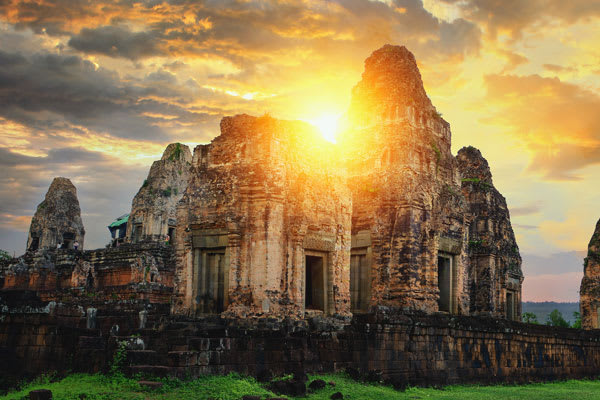 Half Day Temples Exploration & Private Visit with Archeologist (WMF)
Half-Day Temples Exploration
We start today with a visit to Angkor Thom, the ancient royal city of the Khmer Empire with its centerpiece; the Bayon temple. Although it may look like a shapeless mass of stone, further scrutiny reveals towers with enigmatic faces of former King Jayavarman VII. Continue to the Terrace of the Elephants, which served as a platform from where the King could welcome back his victorious army, and the Terrace of the Leper King, which holds perfect carvings winding along a narrow passageway that leads to the Baphuon complex.
Next head to the picturesque Ta Prohm. This temple is considered to be Angkor's most beautiful structure and is overgrown with fig trees, giving a haunting yet exotic atmosphere. The magnificent roots of the trees have merged over the centuries with the temple's huge stone blocks, emphasizing a 'forgotten city' feeling.
Private Visit with Archeologist from World Monuments Fund
Afterward, we provide exclusive behind-the-scenes access to one of Angkor's most famous temples, Bakheng, this experience is privatized just for you. During the visit, you will be hosted by the specialist leading the project who will present the restoration project in detail from their own experiences. Meet with our World Monuments Fund (WMF) specialist at the top of Phnom Bakheng's hill for an educational insight into temple restoration, in particular Phnom Bakheng.
We have exclusive access, be invited behind the scenes (off limits to the general public) to the live working site, where you can oversee the site's progress. Once settled, be briefed by your expert host on the history of the WMF organization and its work in Angkor, as well as the uncovered temples' history and religious importance. See the archaeologist's personal photos taken over their many years on the project, before walking up to the temple's terraces and taking a closer look at the ancient craftsmen's work.
If visiting on a working day, you'll have the chance to see the team at work restoring the temple.
Discuss the sustainability and the impact of tourism with the specialist, as well as the challenges faced during the project. This is a truly unique experience and ideal for those wishing to dig deep into the archaeology behind this magnificent structure. When taking part in your visit a donation goes towards continuing the project and aids in the successful restoration of this prized temple site.
Phare Circus
Tonight at 19:30, we will transfer you for an unforgettable show! Phare Ponleu Selpak, meaning "the brightness of art", originated in 1986 in Site 2 Refugee Camp on the Thai border. The idea of an artistic association that would use art and expression to help young refugees overcome the trauma of war emerged from simple drawing workshops for children in the camps.
This association aims to support community development and provide social and educational help to children through the revival of Khmer culture, which was significantly damaged during the Khmer Rouge regime. They focus on rehabilitating street kids, orphans, children in high-risk situations, and their families. Sit down and enjoy an hour of pure Cambodian theatrical & acrobatic performance while helping their worthwhile cause at the same time!
Meal (B)
Sunrise to Sunset Tour
The Hot Air Balloon Tour Sunrise
Fly over the fairy landscapes of Siem Reap in a hot air balloon.
At dawn, leave with your English-speaking guide to reach a charming clearing in the countryside of Siem Reap. This spot is the take-off base of the hot air balloons from where you'll embark on your aerial adventure. For 45 minutes, fly over the rice fields and watch the sun rising over the sugar palm trees and the small villages around Siem Reap.
You will also get to see some archaeological remains and the magnificent reliefs of the landscape below your feet.
It's a unique experience to discover the province in a stunning setting.
Banteay Srei Exploration
After that, we visit Banteay Srei; 'the Woman's Citadel' – a tiny, enchanting temple, which is one of the jewels in this remarkable city. Built of red sandstone in the tenth century and dedicated to the Hindu god Shiva, the carved male and female figures in the niches are exquisitely executed in both style and proportion. This is the most Indian of all the temples in Angkor and in the words of H.W. Ponder, is "a fairy palace in the heart of an immense and mysterious forest."
Note: During the visit to Banteay Srei temple, visitors are required to wear proper attire, covering shoulders and knees as this temple is still considered a sacred site (no shorts, miniskirts, or short trousers).
Enjoy lunch at Bong Thom Homestay's restaurant.
FinFoot Sunset Cruise
Evening cruise on Fin foot Boat (Fin food – Dinner BBQ on the boat)
Pick up at 2:30 (return at 8 pm) from the hotel – Enjoy a late afternoon/evening cruise on the Finfoot boat on the Tonle Sap with BBQ dinner & drinks. Finfoot is a comfortable converted local boat that cruises the floating villages of the Tonle Sap. Begin cruising the village of Me Chrey, once on board relax on one of their comfortable day beds with a cold drink. You will have the chance to kayak amongst the floating houses of the village. Proceed out to the main lake to watch the spectacular sunset with a handmade cocktail whilst your hosts prepare a delectable BBQ for dinner.
Meals (B,L)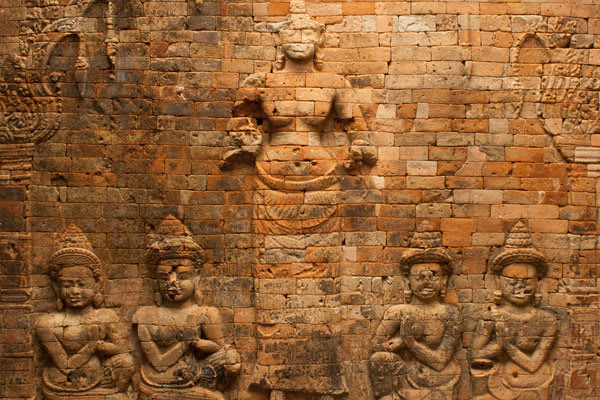 Angkor Sunrise Temple Exploration & Romantic Dinner
Wake up early this morning to depart at 4:45 AM, to see the amazing sunrise at Angkor Wat, a must-do on any trip in Siem Reap, the pre-dawn view provides a different and tranquil feeling in the cool of the morning.
Next head to visit the most famous of all the temples on the Angkor Plain: Angkor Wat. The temple complex covers 81 hectares and is comparable in size to the Imperial Palace in Beijing. Its distinctive five towers are emblazoned on the Cambodian flag and the 12th century masterpiece is considered by art historians to be the prime example of classical Khmer art and architecture. Angkor Wat's five towers symbolize Meru's five peaks, the enclosed wall represents the mountains at the edge of the world and the surrounding moat symbolizes the ocean beyond.
After exploring Angkor Wat enjoy breakfast at Sala Kdei restaurant.
Free time in the afternoon to relax at leisure.
Romantic Dinner At Villa Chandara
At sunset, we will depart on a drive through the beautiful rural landscape on the outskirts of Siem Reap, totally unknown to mass tourism. We will arrive at Villa Chandara, a wonderful place where we can relax in the tranquility of the countryside and enjoy a romantic dinner. We recommend clients leave Siem Reap early so they have enough time to enjoy the villa, the surroundings, the free-flow cocktails, and even a foot massage ** You can leave the hotel at 15:00.
Villa Chandara is situated in an isolated village on the northern shore of the vast West Boray, an ancient reservoir (kind of lake) from the Angkor era situated to the west of the temples. The setting is beautiful, surrounded by rice paddies and Cambodian palm trees. Far from the bustle of Siem Reap, it is accessed by boat via Boray, passing through untouched rural landscapes, authentic villages, and colorful pagodas. They will welcome us, in this remote corner, with a glass of Prosecco before strolling through the village to the villa. There we will enjoy the sunset and a truly memorable dinner, there will be different ways of entertaining, and it can be adapted to the taste of the clients. After dinner, we return to Siem Reap by road, which takes approximately 30-40 minutes.
Meals (B, D)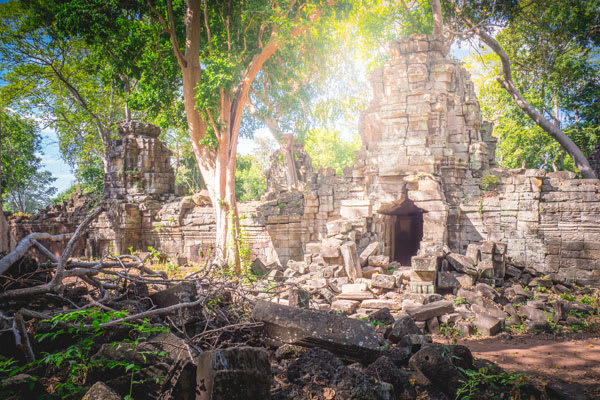 Welcome to Phnom Penh
Meet your guide and driver at your hotel then transfer to Siem Reap airport for your domestic flight to Phnom Penh.
Flight from Siem Reap to Phnom Penh.
Arrival Transfer in Phnom Penh
Upon arrival at Phnom Penh airport, you will be met by your guide and taken to your hotel for a three-night stay.
In the afternoon free time at leisure.
Meal (B)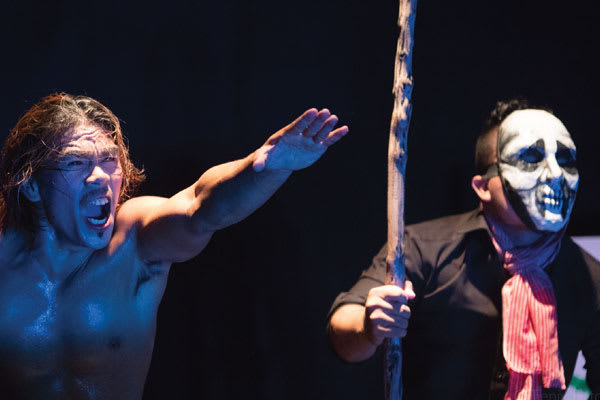 Phnom Penh City Highlights & Historical Tour
This morning after breakfast, you will visit the Royal Palace, which was built in 1866 by King Norodom. The Palace is actually a number of structures within a pagoda-style compound. Silver Pagoda (Wat Preah Keo Morokat) is located within the Royal Palace compound, the Silver Pagoda is so named because of its floor, which is made up of 5,000 silver tiles. The treasures are a solid gold Buddha encrusted with 9, 584 diamonds weighing 90kilos and a small 17th-century emerald and baccarat crystal Buddha.
Note: During the visit to the Royal Place and Silver Pagoda, visitors are required to wear proper attire, covering shoulders and knees as this temple is still considered a sacred site (no shorts, miniskirt, or short trousers).
Enjoy lunch at Kravanh Restaurant.
In the afternoon, we will give you an insight into the horrors of Cambodia's past, but also a sense of the optimism of its people. Starting early, you'll begin with the emotive settings of the detention center S21 at Toul Sleng and the 'Killing Field' of Choeung Ek. Please be aware that the exhibits are, by their very nature, both graphic and disturbing, highlighting the atrocities committed against an entire population during one of the most terrifying periods in Cambodia's history.
Meals (B, L)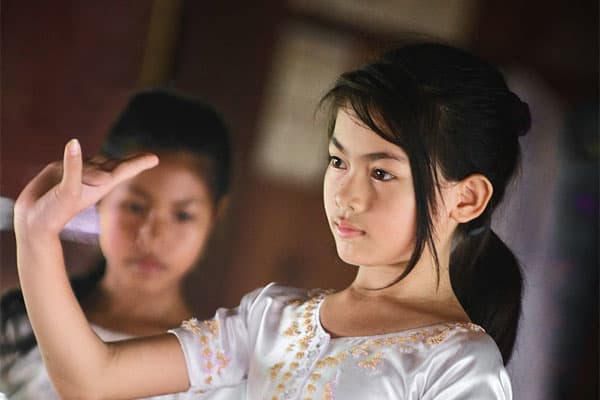 Phsa Toul Tom Poung & Cooking Experience with Chef Nak
Russian Market
Visit the bustling Russian Market, known to locals as Phsa Toul Tom Poung. The reason why it is called the Russian market is because it was a popular market among Russian expats during the 1980s when most of the Western expats in Phnom Penh were Russian. The market is full of energy and offers a treasure trove of things to buy.
Chef Nak Cooking Class
You are welcomed on a private visit to Chef Nak's culinary center, located in the intimate setting of traditional wooden houses just off the Mekong River. The guests can spend 4-5 hours dedicated to the art of Cambodian cuisine. We begin shopping in our local market, and then you will have fun cooking and gaining an understanding of Cambodia's complex ingredients. Cook three delicious dishes using traditional recipes. Have lunch, and after a meal together you can swim or spend time relaxing by the pool in the lovely vegetable garden.
Afternoon, free time at leisure.
Meals (B, L)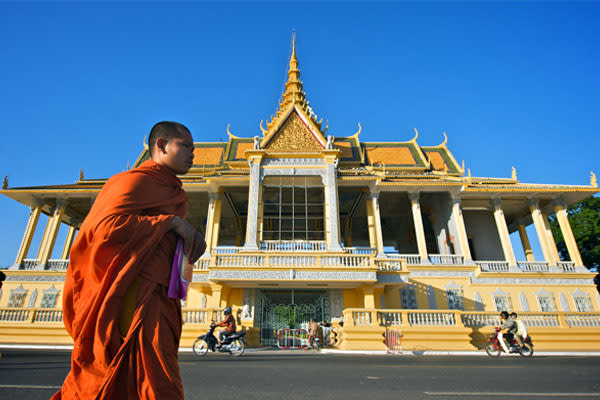 Private Transfer Phnom Penh – Kampot overland
After breakfast, you will be picked up by your guide and driver at your hotel and transferred to Kampot.
On the way, you have a change of scenery as we venture to the Pepper plantations, set high up on the hillside with a beautiful view over the coastline. It is a world away from the salt plantation. Resembling wineries, fresh peppercorn is grown in rows, the distinct smell almost tingling your taste buds. Walk and talk with the local growers who will educate you on the cultivation and harvesting of this precious commodity, which is Cambodian Kampot Pepper. Learn about the historical evolution of the pepper industry, as you relax in the countryside and take in the magnificent views.
Kampot Sunset River Cruise 
This evening your guide will pick you up and take you to board a beautiful sunset cruise down the Kampot River. Your boat will meander its way along the tranquil river taking you back to a time forgotten while you sip on a cold drink as the sun descends.
Meals (B, L)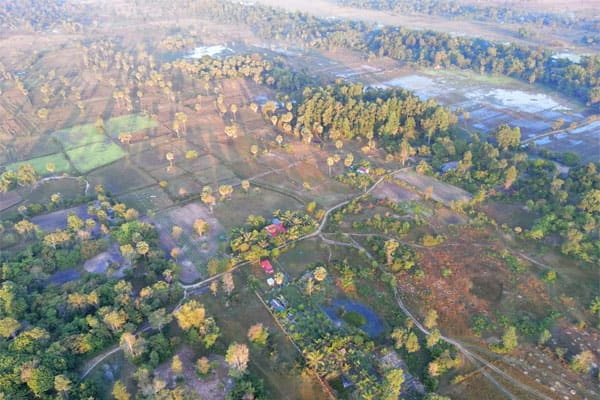 Visit Kep Crab Market
After breakfast, your guide and driver will pick you up from your hotel and take you on a quick trip to Kep (30 – 40 mins) ride.
Enjoy the morning exploring the Crab market, a lively market in Cambodia that is well-known for its local fresh crabs. It has line-caught crabs held in floating cages in the sea. You can find many restaurants on the seaside where they cook fresh crab fried with Kampot pepper, some of the finest black pepper in the world
Enjoy lunch at Kimly Restaurant.
Afternoon free time at leisure at your hotel.
Meals (B, L)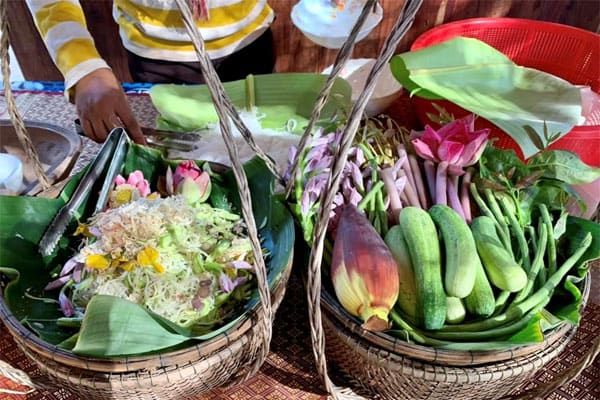 Transport From Kampot to Shinta Mani Wild
After breakfast, your guide and driver will pick you up from your hotel and transfer you to Thmor Rong (Shinta Mani Wild). The drive will take about 3 hours.
Check in to your hotel and enjoy free time at leisure.
Meal (B)
Location
Shinta Mani Wild
Inclusive activities at Shinta Mani Wild
Enjoy your day with the inclusive activities prepared for you.
Meal (B)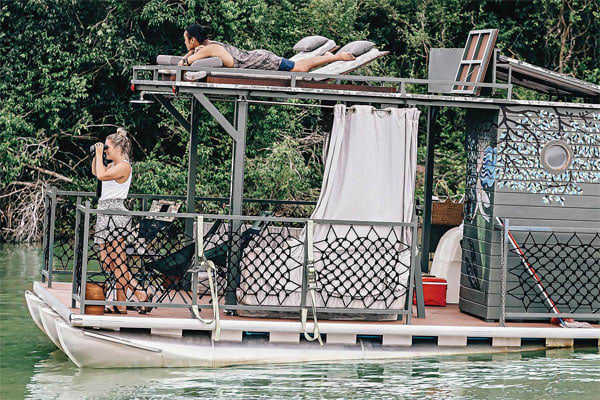 Location
Shinta Mani Wild
Inclusive activities at Shinta Mani Wild
Breakfast at your hotel.
Enjoy your day with the inclusive activities prepared for you.
Meal (B)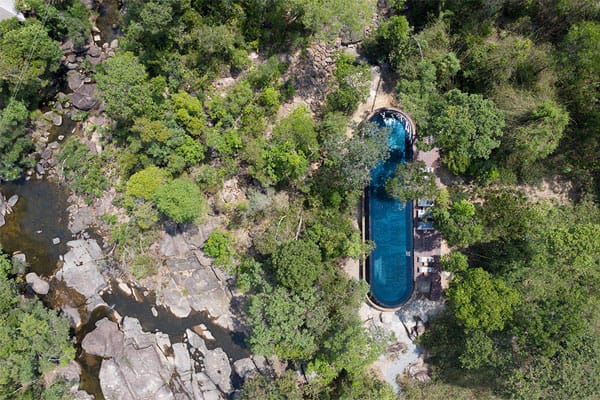 Location
Shinta Mani Wild
From Shinta Mani Wild to Song Saa Private Island
After breakfast, your guide and driver will pick you up from your hotel and transfer you to Sihanoukville via expressway, then you will proceed to ride a boat to Song Saa Private Island, your next-stop paradise for the next few days.
Free time at leisure.
Meal (B)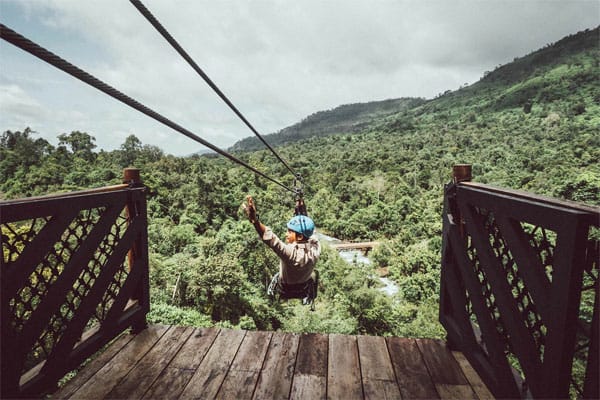 Location
Shinta Mani Wild
Free time at leisure
Breakfast at your hotel.
Free time at leisure.
Meal (B)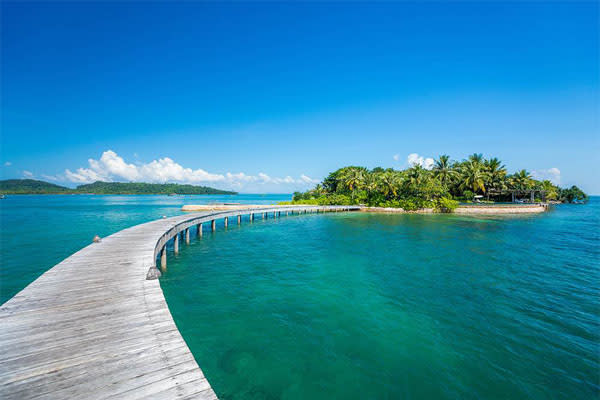 Location
Song Saa Private Island
Rest & Relax
Free time at leisure.
Meal (B)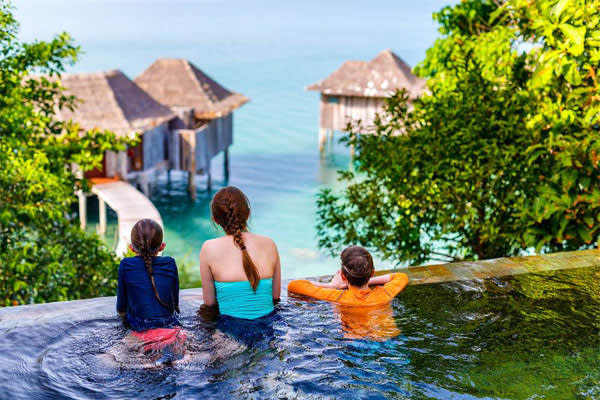 Location
Song Saa Private Island
Embarkation to Aqua Mekong
After breakfast, proceed to ride a boat to Sihanoukville Pier where your guide and driver will pick you up and transfer you to Phnom Penh Pier for Embarkation on Aqua Mekong.
Aqua Mekong crews will welcome you with custom sundowners like the Salted Watermelon Crush with Thai basil. Together we celebrate the onward journey towards the heart of this mighty river with a Khmer "Apsara" performance, an indigenous tradition memorialized on the temple walls at Angkor Wat.
Meal (B, D)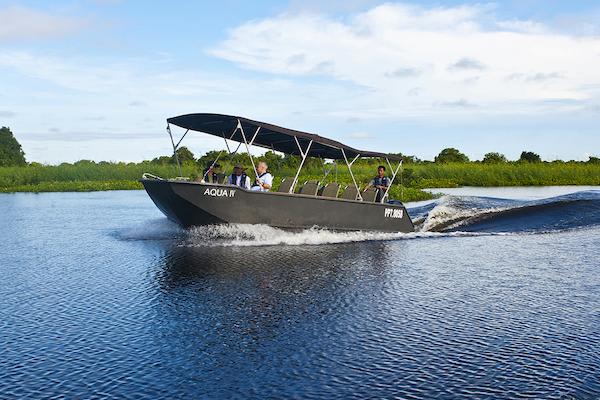 Ka'om Samnor, Vinh Xuong Border Crossing, Chau Doc, My An Hung & Viet Nam
Say 'Good Morning, Vietnam' while we cross the border and sail towards Tan Chau, a vibrant border town where we take the local rickshaw called "xe loi" for a trip around town or pedal 18 kilometers on the peaceful island of Long Khanh.
In the afternoon, we visit a typical Mekong Delta village called My An Hung where we will walk through verdant plantations. We will be invited to a local's home to taste local fruits while hearing traditional folk songs performed by villagers, followed by a unique Unicorn dance. A biking option is also available for those who wish to explore on wheels.
Meals (B, L, D)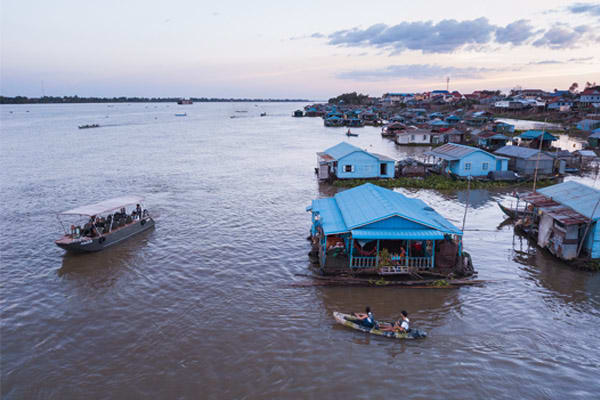 Binh Thanh/Sa Dec & Cai Be
Begin the day at Binh Thanh mat weaving village or opt to visit Sa Dec where we will peruse the vibrant market and see the famous house of Marguerite Duras' legendary lover, Mr. Huynh Thuy Le. We continue downstream for Cai Be, zigzagging in our sampan past lone fishermen on their long tail boats.
Later, our skiffs moor at a wooden pier. Here in Cai Be, walk or bike ride among high-roofed open courtyard houses, some dating back more than 100 years, and currently inhabited by gracious locals who will invite us to glimpse their property.
Meals (B, L, D)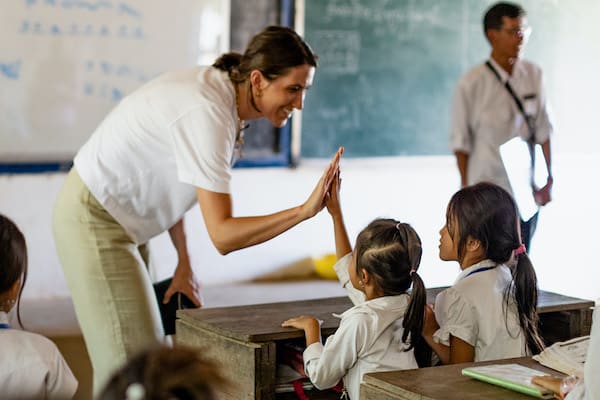 Disermbakation
Disembarkation. En route to Saigon, we stop at Vinh Trang Pagoda, one of the largest Mahayana Buddhist temples in the region. You will notice the mixed architectural style and see three large Buddha statues plus an impressive collection of bonsai trees.
Meal (B)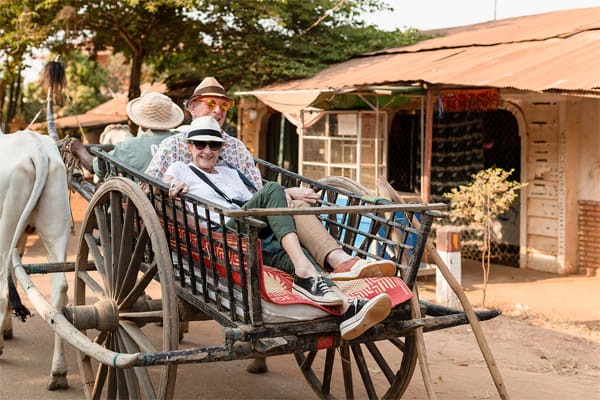 1 / 19
Accommodations
Cruises & Lodges
Aqua Mekong
A river expedition vessel with modern state-of-the-art design and the highest levels of luxury.
Hotel Options
5 Star
Shinta Mani Wild
Cardamon Mountains
5 Star
Zannier Hotels Phum Baitang
Siem Reap
5 Star
Raffles Hotel Le Royal
Phnom Penh
5 Star
Song Saa Private Island
Koh Rong