Overview
La Unua is a traditional Indonesian phinisi boat and one of the prettiest budget options on the water. This 75-foot-long classic wooden cruiser yacht was hand-built by the master phinisi craftsmen of Tanaberu, South Sulawesi to provide year-round liveaboard diving on private chartered cruises for up to eight guests through the Komodo National Park.
Cabins
La Unua liveaboard has three air-conditioned cabins located below deck with en-suite bathrooms, and another cabin on the main deck with large windows for stunning ocean views, and a shared bathroom. The cabins are configured with twin beds, double beds and bunks. All bathrooms have hot water.
Social areas
You will love the beautiful use of wood across this boat, with a tropical ironwood hull and a Sulawesi teak superstructure, complemented by the natural tones used across the interior and exterior.
Social areas on board La Unua include an air-conditioned indoor lounge with a well-stocked book shelf, and a very picturesque outdoor lounge, open-air bar and sun deck equipped with bean bags and sun mats for enjoying the open sea breeze and the astonishing vista of the natural landscapes complemented by the turquoise waters of the region.
Meals on board
An exciting menu of Western and local delicacies along with delicious desserts is freshly prepared by the experienced on-board chef and served in the outdoor dining area. Additionally, snacks and beverages are available throughout the day.
Facilities
Facilities include modern dive amenities, which are available for rent. A camera station and a separate rinse for underwater cameras is provided. Free internet (subject to the availability of a signal), and daily housekeeping is included on this liveaboard. The highly experienced and enthusiastic crew includes a naturalist guide. Board games and movies are also available.
Diving
The four-to-six-day trips explore some of the best dive areas in Komodo, including Batu Bolong, Manta Point, Golden Passage and Castle Rock. Komodo offers a diverse range of marine life, from tiny pygmy seahorses to large mantas gliding through the water. You will get a total of 11 dives on the four-day trip, including a night dive. The dedicated crew are on hand to accommodate most dive requests. PADI dive courses are also available.
Looking for something to do between dives?
Check out the world-famous Komodo dragons on an excursion to Rinca Island; swim; trek to extraordinary viewpoints; visit pink-sand beaches; snorkel with giant manta rays, or soak up some sun on the Upper Deck. You can also enjoy kayaking, stand-up paddleboarding, and a beach barbeque.
La Unua Liveaboard is ideal for small dive groups looking for superb marine diversity across the Komodo National Park, which is renowned for its astonishing underwater topography and colorful hard corals, and is home to reef sharks, turtles, manta rays and numerous species of small and big fish.
Itineraries & Prices
Embarkation
AM: Pick up time is around 8 AM. On the way to our first stop, Siaba Besar, you will enjoy our light welcome breakfast. Before lunch time, jump and swim or scuba dive into the deep blue water of Siaba.
PM: In the afternoon, the boat will cruise towards the famous Pink Beach where you'll enjoy the sunset and have dinner in a magic atmosphere.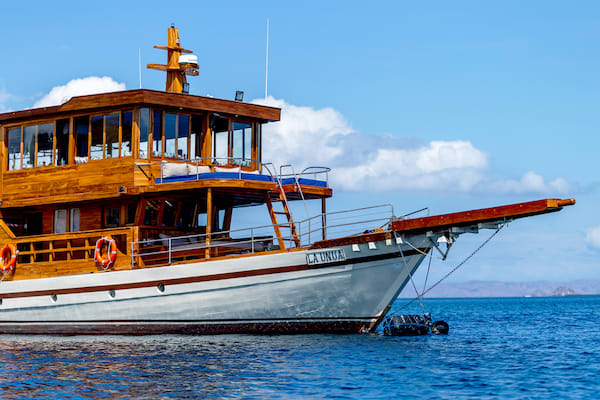 Dragons & Land of Fire
AM: After breakfast, our guide will take you to the famous and impressive Dragons of Komodo. You will trek for approximately 2 hours, surrounded by incredible fauna and flora.
PM: After lunch, enjoy the crystal clear water and admire the pink sand of « Pantai Merah ». In the afternoon, the boat will move to Padar island where you will trek, and watch the sunset.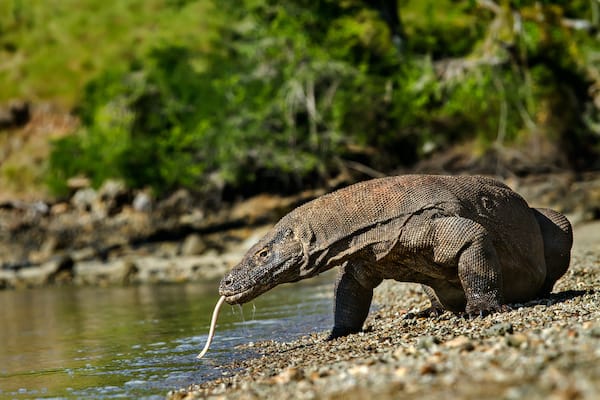 Follow The Path
AM: Today you'll have the opportunity to snorkel or scuba dive with the famous Manta Rays in Makassar point.
PM: After your lunch, you'll walk on the Makassar white sand bar, snorkel in the crystal water or just relax on the lounges areas of the boat. The boat will move towards Pulau Kelor and her famous bats. After enjoying and admiring these flying friends, our team will prepare your barbecue dinner on the beach or on the boat as you wish.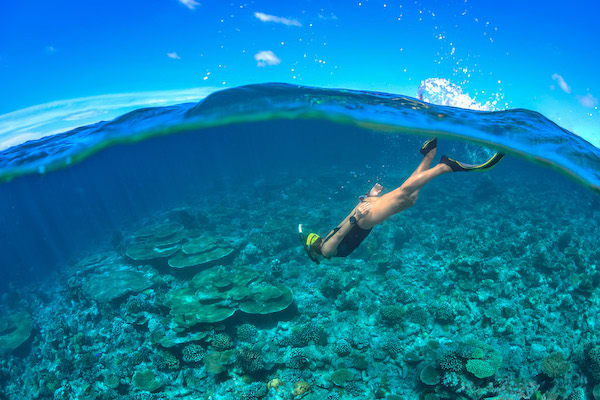 Cabotage
AM: After breakfast, we will make our way to Tatawa Besar for a drift dive or snorkeling.
PM: After lunch we will give you a few options for diving in the area. Manta Ray and reef shark are dancing together while divers watching them. After a small Indonesian snack mixing sambal and traditional crackers, we will sail our sunset point for a dinner under the stars.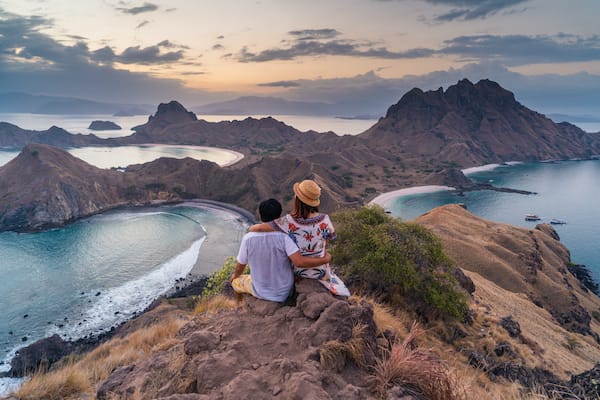 Disembarkation
AM: After breakfast, is time for one last dive or favorite activity.
PM: Lunch will be served during our way back to Labuan Bajo. All our team will be waiting for you on the main deck at 3pm to say goodbye and let you take our shuttle back.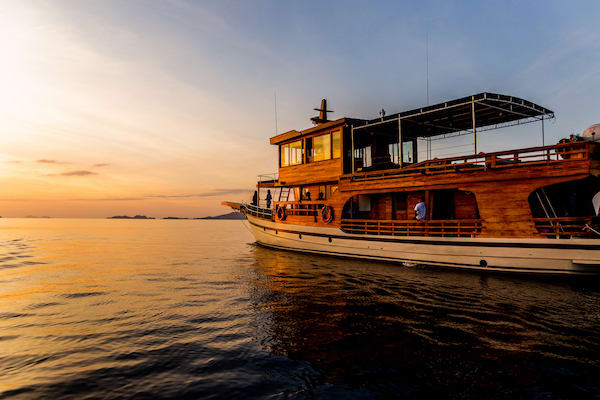 1 / 5
Accommodations
Social Areas
Cabin
Dining with a view
Dining
Side
Front Lounges
Bedroom
Lounge
Upper Deck
Suites & Cabins
Guests will love the magnificent view of the ocean that comes with these standard cabins that feature air conditioning and large windows. The shared ensuite bathroom comes with hot water and basic amenities, ensuring the guests stay refreshed.