Overview
Captain Jordi launched the Lo Peix in 2005 and named the ship after the Catalan words for 'the fish.' Today, the crew dedicates themselves to providing adventure cruises that transport travelers away from heavily-trafficked tourist centers and into authentic, wild areas of the Amazon.
Life Aboard The Lo Peix
During your Lo Peix cruise from Manaus, you will sail on a traditional wooden boat with four cabins. For up to 10 passengers, life aboard the Lo Peix is all about enjoying simple pleasures. In the dining hall, regional recipes of Brazilian and Amazonian cuisine are served for breakfast, lunch, and dinner.
The traditional wooden boat also features several hammocks, perfect for an afternoon nap or reading a book while listening to birds and monkeys. After a long day of hiking and exploring the rainforest, cool off under the outdoor shower. For those traveling in a larger group, its sister ship the Acqua Amazon has a higher capacity and an equally alluring charm.
Excursions From Your Lo Peix Amazon Cruise
The Lo Peix offers seven different routes, a few of which are available by private charter only. Three-day cruises are ideal for those short on time or who wish to combine a cruise with land-based trips throughout Brazil. Longer cruises of five to seven days allow travelers to experience the uncharted waterways deep in the Amazon.
Each route offers opportunities for customization and optional excursions. No matter which itinerary you select, you will be accompanied by a naturist guide with expert-level knowledge of the region. In fact, Captain Jordi specializes in ichthyology – the study of fish and aquatic ecosystems.
Depending on the itinerary you choose, you may be able to enjoy once-in-a-lifetime activities, such as camping overnight in the rainforest, climbing giant trees, swimming with pink dolphins. It is even possible to take a short flight on a floatplane. Nocturnal canoe rides in search of caimans or to stargaze and listen to the jungle sounds are a favorite of many travelers and are available on most routes.
Another draw for many passengers is the chance to witness the 'Meeting of the Waters' near Manaus. At the spot where the dark River Negro and the tan River Solimões become one waterway, the waters resist blending. Several Lo Peix cruises sail through this area, making it possible to tick the experience off your bucket list.
Environmentally Friendly Cruises For An Immersive Experience
Lo Peix is proud to be one of the region's greenest boats, and the crew is passionate about protecting and preserving the Amazonian ecosystem. While on the move, Lo Peix Amazon cruises emit little pollution due to efficient fuel consumption. At night and while at rest, the ship is powered by solar panels.
In addition to improving sustainability, the lack of engine noise and generators allows you a peaceful night's sleep. Even better, the total silence invites you to immerse yourself in the experience by listening to the wildlife and sounds of the jungle. For those looking for a cruise that embraces the casual, low-key lifestyle of the Amazon, the crew of the Lo Peix looks forward to welcoming you aboard.
Accommodations
Social Areas
Breakfast
Dining Room
Down Time
Library
Lounge
Meals
Observation Deck
Sun Deck
Suites & Cabins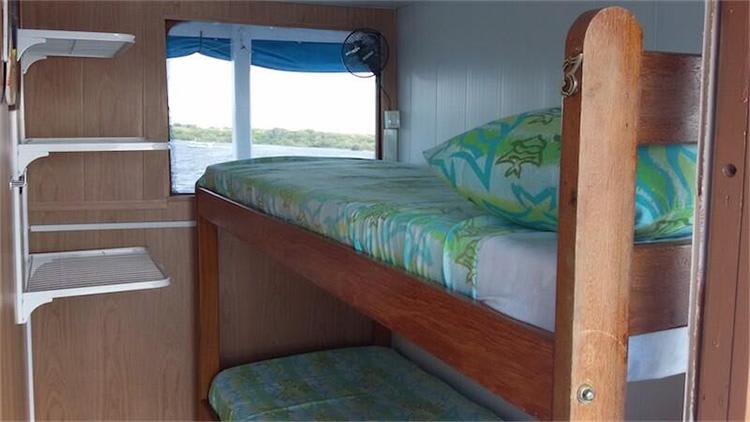 Size
3.5-7 m² / 37-75 ft²
This comfortable bunk Cabin features adequate shelving for guest items, a fan, a mirror, and a safe deposit box where guests can store their valuables. The rooms also feature shared bathroom facilities, but guests receive clean towels in their rooms.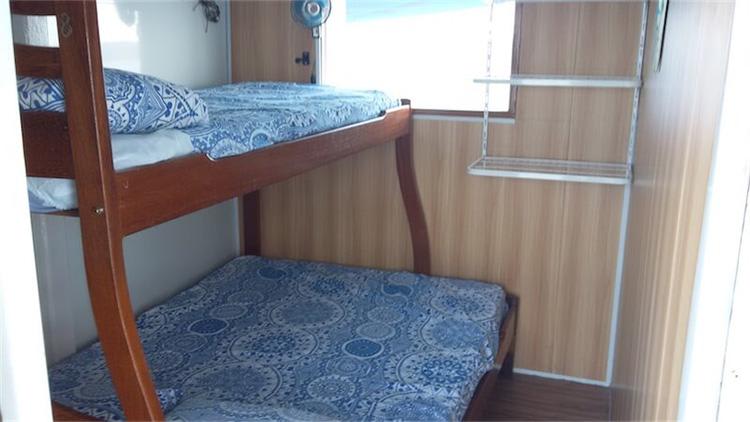 2 Cabins
Matrimonial Ensuite
Located in the upper deck, both these cabins with the option to share come with a safety deposit box, adequate shelving, a mirror, a fan, and a window facing the river for guests to enjoy the scenery. The shared bathroom facilities come with clean towels.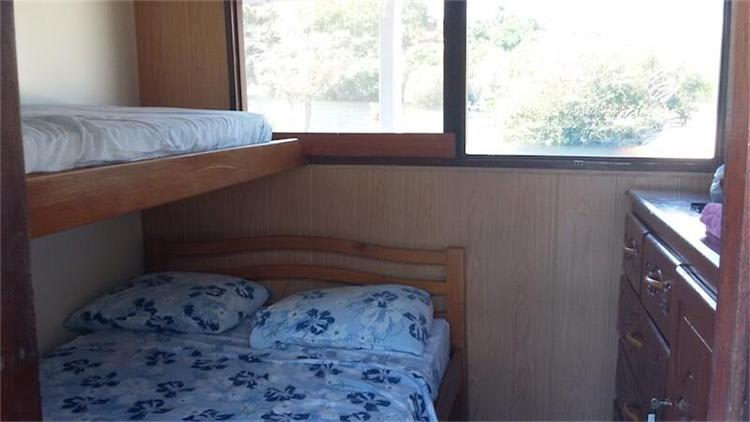 1 Cabin
Matrimonial Special Ensuite
This triple cabin features a window with river-facing views for you to get a feel of the tropical rainforest. Ensuite comes with ample storage, including a safe deposit box. The shared bathroom facilities are kept clean, and guests receive clean towels to use.