Overview
From its seductive tango to its fine wines, Argentina is the perfect place for newlyweds to spend their honeymoon or for couples to enjoy a romantic holiday. On this luxury, laidback 7-day tour, you can watch the tango in Buenos Aires, and sample the local produce in one of the world's best wine regions. All of the featured excursions, activities, and accommodations on this Buenos Aires and Mendoza sample itinerary can be tailored in accordance with your personal wishes.
Buenos Aires
Your Buenos Aires & Mendoza Wine tour begins in Argentina's capital, one of the most romantic cities in the world. Here, you and your partner can enjoy an urban oasis, complete with a rich history, and all the perks of a warm climate.
The city marries sophistication with the Latin passion for which Argentina is so famous; it is filled with cultural gems, superb cuisine and a flourishing nightlife. The café culture is alive and well along the cobblestone streets where you will be awestruck by the majestic architecture. You will be staying in the trendy neighborhood of Palermo, where the nightlife is as colorful as the streets, and bars stay open all night so you can dance until dawn in this city that invented tango.
Enjoy a city tour, beginning in Plaza de Mayo, and see the iconic balcony from which Eva Perón famously addressed the throngs of impassioned supporters. Visit local barrios and old tango districts such as Monserrat, San Telmo, and La Boca, a traditional quarter of brightly painted Italian family homes and restaurants.
Witness the busiest areas – Puerto Madero, Retiro, and Plaza San Martin. Explore the graceful neighborhood of Palermo where you can stroll through purple-blossomed parks, rose gardens and lakes among porteños playing sports, and visit the Recoleta district, one of the most fashionable parts of the city, which includes South America's most opulent and extraordinary cemetery, the resting place of Eva Peron.
In the evening, enjoy the finest Argentine cuisine and fabulous Malbec wines, while watching the most authentic tango show in Buenos Aires, which features some of the best dancers in the world.
Mendoza Wine Tour
Fly to Mendoza, Argentina's most famous wine-producing region. Many of the wineries here are located in the shadow of the Andes mountains, which makes for a picturesque backdrop to any wine tasting. Stay at Cavas Wine Lodge, situated in the countryside on the outskirts of the city. The area is packed with beautiful 'bodegas' (vineyards) producing world-class Malbec and Merlot wines.
Take your pick from a special program of activities and relish two days of winery visits and tastings, a picnic between the vines, and other activities of your choice such as rafting, bicycle rides, half-day horseback riding. You can visit the Fade Museum, or wander around Mendoza, a lively desert town of wide, leafy avenues, atmospheric plazas and cosmopolitan cafes, situated to the east of Mount Aconcagua, the highest peak in the Western Hemisphere. After this, you will return to Buenos Aires for more exploration of the city.
Itinerary & Prices
Welcome to Argentina!
Welcome to Argentina! For most travelers, Buenos Aires is the entry point to Argentina… and what an entrance it is: this vibrant city feels almost European! Its cosmopolitan population of Italian, Spanish, French, and many other nationalities, combined with stunning architecture, cultural activities, and attractive neighborhoods with small shops, cafés, and international restaurants, make the atmosphere relaxed and welcoming.
Upon arrival, our local representative will meet you at the airport and take you to your hotel. After settling into your accommodation in the trendy neighborhood of Palermo, the rest of your afternoon and evening is free for you to spend at your leisure. We recommend exploring the area near your hotel where you'll be able to soak up the atmosphere of this thrilling city stopping off at one of the nearby boutique cafés or lively wine bars. Having found somewhere for dinner and experienced one of South America's top restaurant scenes, explore Buenos Aires' nightlife at one of the local wine bars in Palermo, add an exclusive wine tasting to your itinerary or, take a leisurely stroll back to your hotel.
Tip: Porteños eat dinner late; usually restaurants will open their doors around 20:00.
Meals (x)
Tango & Highlights of Buenos Aires
After breakfast, you are collected from your hotel for your city tour of Buenos Aires, discovering the history and modern life of this world-renowned city.
The tour provides an in-depth introduction to its architecture, the culture of its people, its anecdotes and secrets. Put simply, Buenos Aires is exceptional, dynamic, sophisticated, and overwhelming. An exquisite combination of a European atmosphere and the charm of Latin American cities. You will begin at the famous Plaza de Mayo, before venturing out to the old tango districts of Buenos Aires: Monserrat, San Telmo, and La Boca. You will then move on to the busiest areas – Puerto Madero, Retiro, and Plaza San Martin – and then, districts with wonderful green spaces and old residences: Palermo and Recoleta.
In the evening, you'll experience the best of tango while enjoying the finest Argentine cuisine and fabulous Malbec wines. The tango show is one of the most authentic in Buenos Aires, and you'll come to appreciate the passionate and intense nature of Argentina's beloved and beautiful art form.
Meals (B, D)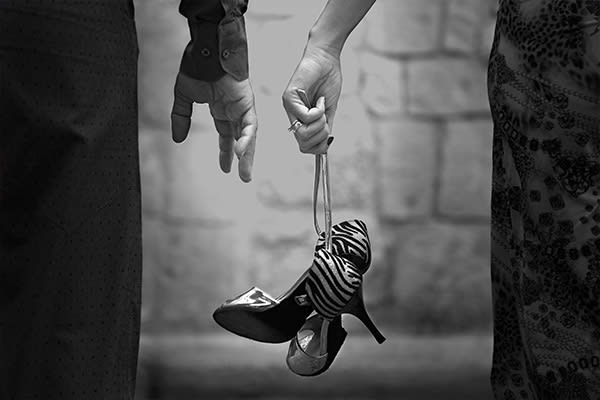 Travel to Mendoza's Wine Country
In the morning, your transfer will take you to the domestic airport for your flight to Mendoza.
After touching down at Mendoza's Airport your private transfer will be waiting for you. Leaving the city of Mendoza behind, you'll begin your journey to your accommodation at Cavas Wine Lodge, situated in the countryside of the Maipu in the outskirts of Mendoza. Along the way, you'll be able to enjoy views of the snow-capped Andes and as your transfer takes you through the green fields of Mendoza's Province, passing rows upon rows of stunning vineyards.
The rest of the day is free for you to relax. This exclusive lodge is surrounded by vineyards at the foot of the Andes. There's no better place to unwind than by the swimming pool overlooking the grapevines.
Meals (B, D)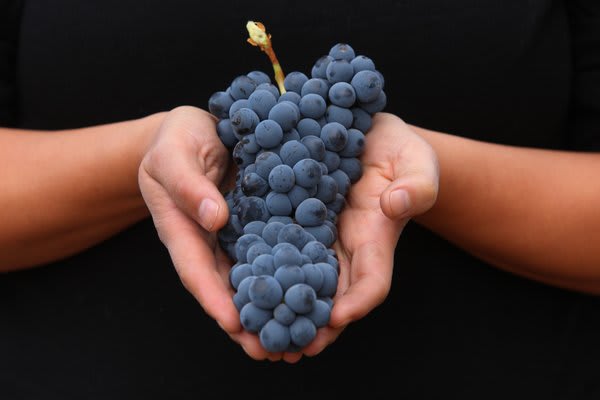 Location
Buenos Aires to Cavas Wine Lodge
Touring the Mendoza vineyards
Get ready to experience the most of Mendoza with Cavas Wine Lodge´s special program! Sit down with your local host to decide what is the best activity that fits your desires. Your package includes: 
A private English speaking driver

Winery visits and tastings

Lunch at different locations: A picnic between vines, at a winery, or Cavas Wine Lodge. 

Dinner in different restaurants in the Mendoza area or at Cavas Wine Lodge (soft drinks included). 

Outdoor activities in the Andes such as rafting, bicycle rides, half-day horseback riding, or a visit to Fade Museum, and Chacras de Coria (with transfers). 

A 1-hour massage per person per stay. 

Access to the gym, outdoor pool, and hot tub. 
Meals (B, L, D)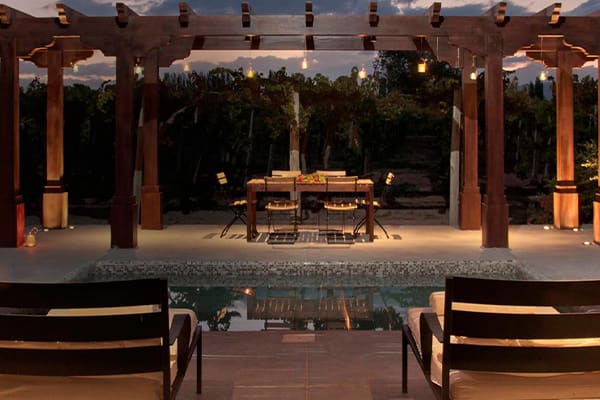 Location
Cavas Wine Lodge
Exploring Mendoza
Today you can choose different adventures in and around the Mendoza area. Sit down with your Cavas Lodge host to decide what is the best activity that fits your desires.
Meals (B, L, D)
Location
Cavas Wine Lodge
Back to Buenos Aires
At the designated time, your private transfer will take you to the airport for your flight back to Buenos Aires.
Because Argentina is so large, this package takes you back to Buenos Aires for a night, in order to safely and conveniently connect with different destinations in Argentina, Latin America or for your flight back home. We will pick you up from the airport and take you to your hotel in the trendy neighborhood of Palermo.
You may wish to use the rest of today to stroll around the beautiful streets of Recoleta or, to the modern Puerto Madero Waterfront. If you want to take in a bit more culture, we recommend visiting the famous and beautiful Teatro Colon or the National Museum of Fine Arts (MALBA). You may also wish to visit the World Tango Museum, which is located above the legendary Café Tortoni which is the oldest café in town. This stunning cafe has been the meeting place for famous and influential Porteños for more than 100 years and the interior will transport you back to the Golden Age of the 1900s in Buenos Aires.
Meals (B)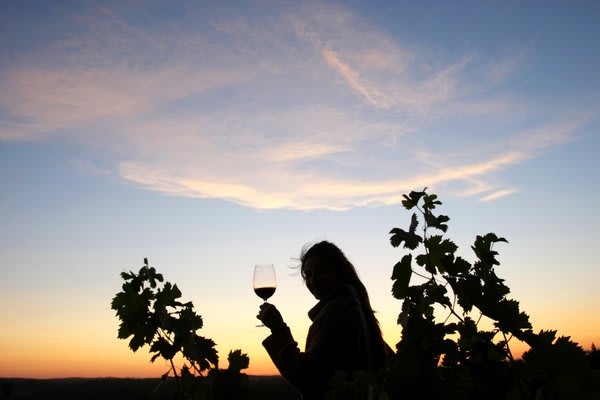 Location
Cavas Wine Lodge to Buenos Aires
Return Home
Enjoy your final breakfast at the hotel in Buenos Aires, because it's time to hit the road again as you make your way to your next destination, or return home.
Buenos Aires has 2 airports: Ezeiza and Jorge Newbery-Aeroparque. Many of the domestic flights leave from Jorge Newbery-Aeroparque airport which is located within the city. Travel safely to your next destination as you leave with unforgettable memories that will last a lifetime.
Meals (B)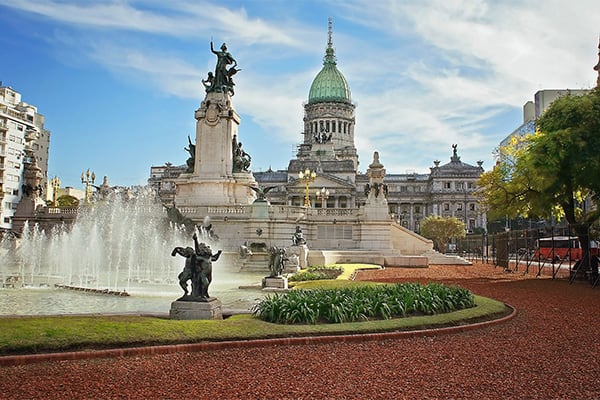 1 / 7
Accommodations
Hotel Options
5 Star
Legado Mitico
Buenos Aires