Itinerary & Prices
Welcome to Buenos Aires
Welcome to Argentina! For most travelers, Buenos Aires is the entry point to Argentina… and what an entrance it is: this vibrant city feels almost European! Its cosmopolitan population of Italian, Spanish, French, and many other nationalities, combined with stunning architecture, cultural activities, and attractive neighborhoods with small shops, cafés, and international restaurants, make the atmosphere relaxed and welcoming.
Upon arrival, our local representative will meet you at the airport and take you to your hotel. After settling into your accommodation in the trendy neighborhood of Palermo, the rest of your afternoon and evening is free for you to spend at your leisure. We recommend exploring the area near your hotel where you'll be able to soak up the atmosphere of this thrilling city stopping off at one of the nearby boutique cafés or lively wine bars. Having found somewhere for dinner and experienced one of South America's top restaurant scenes, explore Buenos Aires' nightlife at one of the local wine bars in Palermo, add an exclusive wine tasting to your itinerary or, take a leisurely stroll back to your hotel.
Tip: Porteños eat dinner late; usually restaurants will open their doors around 20:00.
Meals (x)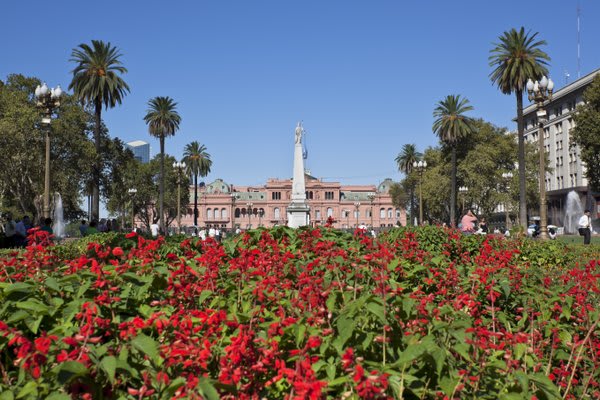 Highlights of Buenos Aires
After breakfast, you are collected from your hotel for your city tour of Buenos Aires, discovering the history and modern life of this world-renowned city.
The tour provides an in-depth introduction to its architecture, the culture of its people, its anecdotes and secrets. Put simply, Buenos Aires is exceptional, dynamic, sophisticated, and overwhelming. An exquisite combination of a European atmosphere and the charm of Latin American cities. You will begin at the famous Plaza de Mayo, before venturing out to the old tango districts of Buenos Aires: Monserrat, San Telmo, and La Boca. You will then move on to the busiest areas – Puerto Madero, Retiro, and Plaza San Martin – and then, districts with wonderful green spaces and old residences: Palermo and Recoleta.
In the evening, you will enjoy a completely unique dining experience that cleverly blends exquisite food and wine, local culture, and social integration. Individuals, couples, families, and groups from all over the world are mixed around two 14 person banquet tables, which are led and entertained by two guides, and our friendly international team. Empanada making, juicy fillet stakes, boutique wines, 'alfajor' making, and sharing 'mate' between new friends. There is no better place to be!
Meals (B, D)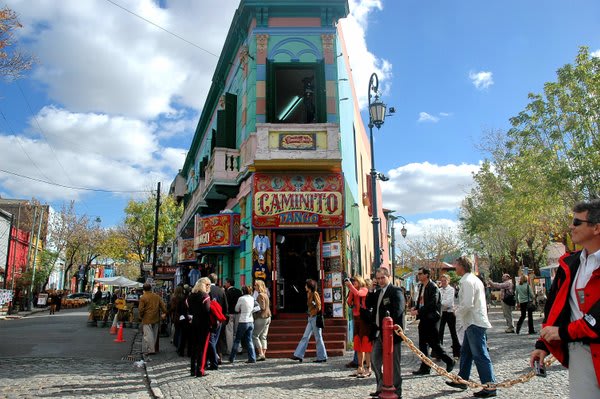 Towards the Eastern Andes
In the morning, your transfer will take you to the domestic airport for your flight to Salta.
Today you'll arrive in one of the most popular destinations in Argentina for Argentineans. Salta, nicknamed 'La Linda' ("The Beautiful"),  is a very attractive destination at the foot of the Andes. Salta is celebrated as a hidden gem due to its colonial architecture, inviting weather, and stunning natural scenery. Upon arrival, after having settled into your accommodation, the rest of the day is free to enjoy the town, or relax and enjoy the blue skies and sunshine that are abundant in northern Argentina.
If you do have time, it is well worth booking a half-day city tour locally where you'll learn about the city's beautifully preserved historic architecture and rich colonial history. Salta really comes to life in the evening. Stroll down the main street as the sun sets, enjoy a drink al fresco and then sit down for dinner at one of the many excellent folk bars, where you can enjoy dinner, wine, and traditional live music.
Meals (B)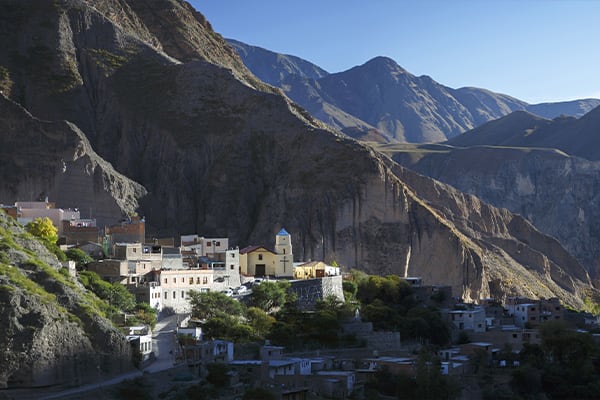 Location
Buenos Aires to Salta
North to Purmamarca
Today, we begin our two-day adventure across Northwestern Argentina in a private 4×4 vehicle, in which we will cross the region's dramatic and magnificent terrain. Setting off from Salta, the journey to Purmamarca takes approximately 4 hours along paved roads through some spectacular, high-altitude desert scenery.
The most scenic part of the route, and our favorite, takes you on a winding road up through La Caldera and beautiful cloud forest, contrasting landscapes many people don't expect to find in the north! Arriving in the picturesque village of Purmamarca around lunchtime, you'll be able to check into your hotel, have a look around town catching your first glimpses at Purmamarca's claim to fame, the incredible Mountain of Seven Color that rises up behind the village. Aside from this, Purmamarca has adobe houses and ancient Algarrobo trees next to a 17th-century church and, is a beautiful place to spend the evening and shop for handwoven goods.
Meals (B)
Location
Salta to Purmamarcao
Argentina's Salt Flats
We recommend waking up early today to see the sunrise as it lights up the magnificent Mountain of Seven Colors. After breakfast at your hotel, you'll continue with your tour to visit the impressive Salinas Grandes, Argentina's Salt Flats.
Located roughly a 1.5-hour drive from Purmamarca, the 2,300 sq. miles (6,000km2) of pristine Salt Flats is surrounded by the impressive peaks of the Andes. This bizarre high-altitude landscape really is a sight to behold, and you'll have plenty of time to take optical illusion photos against the bright white blank canvas. If you happen to be there after a rainfall you'll see the place in a whole new state, with the Salt Flats transformed into a mirror reflecting the surrounding mountains.
Following your adventure at the Salt Flats, it's time to head back to Salta where you'll be passing more epic landscapes and jaw-dropping views. Once back in Salta you can relax at your hotel before heading out to enjoy Salta's famous folk nightlife.
Meals (B)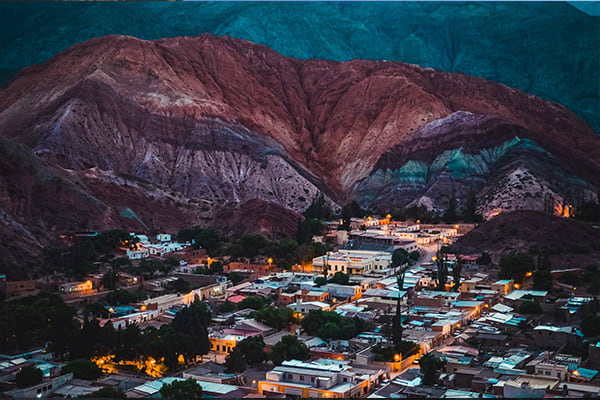 Location
Purmamarca to Salta
Returning to the Capital City
At the designated time, your private transfer will take you to the airport for your flight back to Buenos Aires.
Because Argentina is so large, this package takes you back to Buenos Aires for a night, in order to safely conveniently connect with different destinations in Argentina, Latin America or for your flight back home. We will pick you up from the airport and take you to your hotel in the trendy neighborhood of Palermo.
Depending on your arrival, you may wish to use the rest of today to stroll around the beautiful streets of Recoleta or, to the modern waterfront of Puerto Madero Waterfront. If you want to take in a bit more culture, we recommend visiting the famous and beautiful Teatro Colon or the National Museum of Fine Arts (MALBA). You may also wish to visit the World Tango Museum, which is located above the legendary Café Tortoni which is the oldest café in town. This stunning cafe has been the meeting place for famous and influential Porteños for more than 100 years and the interior will transport you back to the Golden Age of the 1900s in Buenos Aires.
Meals (B)
Location
Salta to Buenos Aires
Return Home
Enjoy the last breakfast in Buenos Aires, because it's time to hit the road again as you make your way to your next destination, or return home.
Buenos Aires has 2 airports, the international one Ezeiza, however many of the domestic flights leave from Jorge Newbery-Aeroparque located within the city.
Meals (B)
1 / 7
Accommodations
Hotel Options
4 Star
Own Grand Palermo Soho
Buenos Aires
5 Star
Legado Mitico
Buenos Aires
5 Star
El Manantial del Silencio
Purmamarca