Overview
What better way to spend your honeymoon or romantic vacation than exploring the very heart of the Incan Empire and the depths of the Amazon Rainforest? Now you can on this custom 10-day Inca Heartland tour, ideal for those looking for that spark of adventure combined with hints of romance.
Explore iconic archaeological sites and rich Andean cultural heritage by day and indulge in fine-dining at night as you discover Peru's Sacred Valley of the Incas and their capital Cusco, before transitioning to the waterways of the Amazon for a boutique cruise to enjoy its astonishing wildlife.
Heart Of The Incan Empire
After a night in the Peruvian capital, Lima, you'll begin your journey into the Inca heartland with a flight to Cusco – the capital of the Incan Empire – and private transfer to the Sacred Valley. Your stay here will be in one of the valley's most remote and luxurious lodges, Explora Sacred Valley. The lodge's design incorporates the surrounding Inca ruins with modern amenities, including its indulgent Pumacahua Bath House spa, providing you with a peaceful haven full of history and relaxation opportunities.
When not relaxing, you'll have your choice of over 40 adventures to participate in daily. Be as active as you choose, from trekking to nearby lagoons to bike riding along ancient Inca tracks, or sit back and enjoy the various nature and culture excursions available each day. At night, dine on gourmet dishes developed by renowned Peruvian Chef Virgilio Martinez.
Soon the time arrives for your much-anticipated trip to Machu Picchu, one of the New Seven Wonders of the World. Explore this spectacular archaeological site with the aid of your expert guide and marvel at the remains of the Inca royal estate dating back to the 1400s. You'll also have a rare opportunity to visit the site again the next day so you won't miss a thing.
No trip to the Incan heartland would be complete without exploring Cusco itself, the spiritual center of the Inca, whose name derives from the Quechua word Qosqo, meaning "navel of the world". Discover its ancient temples, cathedrals, and surrounding fortresses before transitioning to the mysterious rainforest.
Amazon River Romance
Your flight to the Amazon lands you in the jungle city of Iquitos, where you'll transfer to our private port of Nauta. Here you will board the Delfin I, your boutique floating accommodations while in the Amazon. Choose between air-conditioned Master and Deluxe suites, each containing a separate bath with hot showers and a private terrace to enjoy time to yourselves. Honeymooners will especially like the lower deck Deluxe Master Suites which each have a private plunge pool.
During the cruise, venture up to the third deck's lounge for panoramic views and unique photo opportunities. Spot monkeys at play in the trees, sloths on the river banks, and various birds overhead. You'll find out more about the diversity here from your naturalist guides, who are always available to you. Fueling your explorations will be yet more gourmet Peruvian cuisine served in the delightful dining room, or better yet, why not order a romantic candlelight dinner on your private terrace.
You'll have a number of opportunities to discover the delights of rainforest on daily shore excursions. Foray into the jungle and walk across an 85-feet high canopy walkway for spectacular views of the rainforest from its treetops. Explore offshoots of creeks and lagoons where you can kayak or paddleboard for an even more immersive experience. You can even visit a local shaman in a remote village to get to know her village role and links to the spiritual realm.
Before ending your Amazon adventure and flying back to Lima, you'll have a chance to see where baby manatees are rehabilitated before returning to the wild.
Itinerary & Prices
Welcome to Lima!
Lima is a bustling, busy city and one of the most important in South America. Any trip to Peru will likely begin and end in the capital and visitors take advantage of the fact that Lima is widely regarded to be the culinary capital of the continent and home to many of the best restaurants in South America. Home of the ceviche and the Pisco Sour it is a city where the past and present mix beautifully, from the colonial center to modern Miraflores, through to the ancient Incan and pre-Incan culture which can be seen in Lima's various museums.
A city of almost 11 million people, it is nestled between the Pacific Ocean and the Andes mountains. This unique location means it enjoys a microclimate of zero rainfall and is spread along the coast atop cliffs that offer beautiful sunset views and peaceful 'malecóns', even a short trip is guaranteed to be richly rewarding and a perfect introduction to Peru and its culture.
Meals: (x)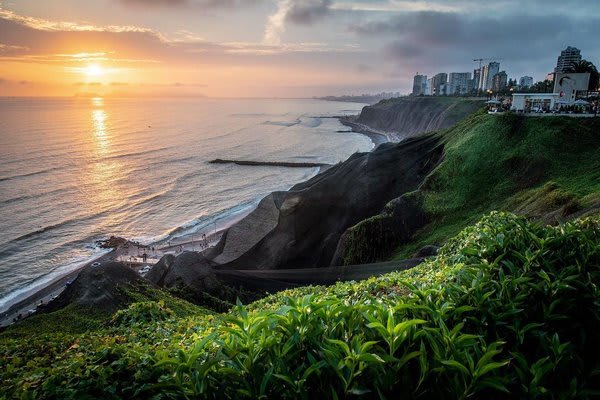 Sacred Valley at Explora
Today you will fly from Lima to Cusco. Upon arrival, you will be assisted at Cusco airport and transferred to one of the valley's remotest haciendas. An absolute haven in the utmost luxury awaits you. The Sacred Valley is roughly 3,000 feet lower elevation than Cusco. All of our tours are designed to start here to help our travelers acclimatize to the altitude safely.
The Sacred Valley is considered a remote paradise and the Explora hacienda is the pinnacle. Explora Valle is surrounded by, and tastefully built within, Inca terraces and walls which illuminate and preserve actual works of art and architecture dating back almost 500 years. The Explora offers an a la carte experience and as such has something for everyone and any stay here is sure to go straight into the "Must come back" category!
On our first day, we offer you the time to relax and take in your surroundings before choosing from one of over 30 explorations, adventures, and excursions. You choose on a daily basis, with options available for various difficulty levels, such as treks and bike rides, to excursions with vehicular transport and the softest of cultural adventures. Many of the trips on offer can accommodate more than one approach meaning that the end excursion can be reached by more than one method.
Please do consult us for a full and detailed list of the excursions and trips offered.
Meals: (B, L, D)
Choose your Own Adventure
On our second day at Explora, the world is our oyster in terms of excursions. While you can choose from anything available, and there are arguably too many to choose from, below are a few exclusive trips and our personal favorites:
"Cinco Lagunas" Or 5 lakes, a breathtaking and fairly short hike that does exactly what you would expect from the title. Enjoy a full lap of the five most spectacular Andean lakes in the region and their surroundings.
"Amaru" – A tip from the heights downward. By doing this in reverse, you experience the immense scale and organization of the ancient Incan society and gradually approach the inner workings of it, giving you a fantastic view from "top to bottom" of how a society based on agricultural success flourished.
"Inka Tracks" Our softest biking adventure, and one that takes place over just 6.5km (4 miles). From the potato plantations and smallholdings of the local community to the fantastic viewpoints of the Sacred Valley, this is one of the most rewarding and easy bike rides you'll ever do!
Meals: (B, L, D)
The Citadel of Machu Picchu
Today is the big day! Get ready to tick one of the New Seven Wonders of the World off your list as we head to Machu Picchu Citadel. Leaving the Sacred Valley by train, we enjoy a peaceful snake through the mountains, uphill to Aguas Calientes, situated at the foot of Machu Picchu. The views on the way to Machu Picchu itself are an intrinsic part of the trip itself and worth savoring. Built in the mid 1400's it acted as a royal estate to two different Inca rulers, Pachacutec Inca Yupanqui and Tupac Inca Yupanqui. After 80 years of occupancy, it was abandoned, possibly due to Spanish infiltration in other parts of Peru, and remained abandoned until the early last century when efforts Hiram Bingham brought its existence to world attention.
Machu Picchu is divided into two sectors, the urban and the agricultural. Our expert guide will take you through both and show you the key spots in the ancient citadel such as the Temple of the Sun and the Room, the Intihuatana Stone, and the Room of Three Windows. The residential buildings feature exquisite stonework with no cement or mortar and are characterized by small trapezoid windows that face the morning sun. After our extensive tour, we put you back on the train to your hotel in either Cusco or the Sacred Valley.
Meals: (B, L)
Location
Sacred Valley to Machu Picchu
A Second Chance at Machu Picchu
After an early breakfast, we set off for a second self-guided visit to the famous citadel of Machu Picchu. A second trip means you get to experience something that not every visitor does, and get to see Machu Picchu from another angle. With your special second-day pass, you can enter via Huayna Picchu, Machu Picchu's smaller cousin, or through Machu Picchu Mountain for a slightly softer option (Suitable for those that suffer from vertigo). Machu Picchu is a far larger site than just the classic tour option and a second visit comes highly recommended for those with time. Those doing the 3.5-hour hike to Huayna Picchu are granted extra time to complete a second visit to the ruin so whichever of the two you choose; you won't miss out on the astonishing extra sights such as the Inca Bridge and the Temple of the Moon.
Getting in nice and early to Machu Picchu is an option only feasible if you spend the night in Aguas Calientes. By doing this you can enjoy the sunrise over this incredible old citadel, a sight only the privileged few get to experience. As this is a largely visual experience you will not need a guide, just remember to take your time, and a camera as the views of Machu Picchu and the valley and river below are truly breathtaking. We finish with a comfortable ride back to Cusco or the Sacred Valley. For those riding back aboard the Luxury Hiram Bingham train, enjoy a cocktail and a delicious 4-course gourmet meal.
Meals: (B)
Location
Machu Picchu to Cusco
History and Art of the Inca
We collect you from your hotel and head to the Koricancha Temple, an ancient Inca palace and cultural center of the Sun God which also boasts some of the finest examples of Incan stonework ever discovered. On top of the remains of this temple, the order of the Dominicans built a church, which remains standing to this day. This remarkable structure allows visitors to view history like the strata in a rock, where one society cedes power to another over time.
We head on to the Plaza de Armas and a visit to the impressive Cathedral where we can observe a wonderful example of the change from pre-Columbian to Spanish colonial occupancy. After leaving the Cathedral, we take you on a short visit to the Pre-Columbian art museum for a fascinating insight into the culture of that time in the form of exquisite artwork. From there, we ascend to the Fortress of Sacsayhuaman, an impressive example of Inca military architecture. Our excursions for the day end with a relaxing cocktail in the Ananay Manco Capac Hotel before retiring to your hotel.
Meals: (B)
Departing Cusco & Embarkation
AM: After breakfast, at the scheduled time, you will be picked up from your hotel and privately transferred to Cusco airport, ready to board your departure flight to Iquitos!
PM: Our crew will be expecting your arrival at the airport, then transfer all together in our comfortable private vehicle. We will start you off with a lunchbox as we begin the journey to Nauta. Nauta is a small riverside town on the banks of the Marañon River and was the first city founded in the department of Loreto. Once we reach Nauta, you will enjoy a VIP greeting at our private port along the shores of the Marañon River where the vessel awaits you.
At 15:00 we will board the beautiful vessel. Aboard Delfin, you will be served by our qualified staff who will introduce you to your exquisite and cozy suite, specially equipped with all the amenities for an experienced traveler like yourself. Orthopedic beds, pure cotton sheets, pillows of 100% pure natural latex, cotton bathrobes, air conditioning, and a private bathroom with Spanish-style hot water showers are all framed with a spacious private terrace we are sure you will enjoy to the fullest.
While the Delfin begins its initial navigation, you will enjoy the most fantastic panoramic views from the elegantly outfitted observation area located on our third deck. Your naturalist guide will give you an overview of your journey's schedule, activities, route, highlights, wildlife, and vegetation to keep your eye out for, geographical and historical background, and other useful details.
We head down into the Marañon River to a location known as Pahuachiro. This lovely spot is an ideal place to spend some time in search of birds and playful monkeys. As your naturalist guide spots various creatures for you, The landscape adorned by the usual colors of the sun's reflections is a great photo opportunity as you witness your first Amazon Rainforest Sunset. Nauta Caño Creek is known for squirrel and silver back tamarillo monkeys, birds, dolphins, and even sloths! We will skim the riverbanks for small caimans and spiders, as well as insects of all colors, shapes, and sizes.
Meals: (B, L, D)
Location
Cusco to Iquitos
Las Palmas, Yanaycu Pucate, Amazon Natural Park & Yachay
AM: On your first morning with us, we recommend getting up early to appreciate one of the most important zones of the Pacaya Samiria National Reserve, Las Palmas. Never does nature seem more bountiful than in the tropics, and early rising is always rewarding since wildlife is most abundant and active with the rising of the sun. The early morning hours are the best time of day to watch birds, observe their special displays, and listen to their songs. We will jump on the skiffs and head to this area with large trees and old palm trees as well, these components favor the presence of several parrot species. This particular spot also has a great number of other birds of different species. We will look for the famous hoatzins nesting a few feet above the water, and perhaps a sloth or two of the three-toed kind.
You will start cruising through the Yanayacu and Pucate Rivers, peeking into different creeks and lagoons. This is one of the best-preserved and protected zones of the Pacaya Samiria National Reserve. Your guide will use his expert eye to pinpoint all the biodiversity of this region. If you want to interact directly with the waters of the Amazon, go out on one of our kayaks or paddleboards. You will even have the opportunity to see the famous pink dolphins!
PM: This very unique opportunity, you will get to the only Canopy Walkway in the Amazon Natural Park, an experience unequaled in the rainforest! At a height of over 25 meters (85 feet) and extending for 500 meters (one-third of a mile), the Canopy Walkway provides a view of the rainforest from the treetops, the best vantage point for observing Amazon wildlife and vegetation. The Canopy Walkway is accessible to all and requires no special skills or equipment. The suspended walkway is spread between 14 of the area's largest rainforest trees and is one of the longest canopy walkways in the world.
The village of Yachay is a flyspeck that receives few outside visitors, and even fewer come to seek out the Shaman, Carola. Carola is known far and wide in the rainforest, leading a normal village life with her wood carver husband, while at the same time acting as spiritual caretaker and healer to hundreds of jungle dwellers spread over many roadless miles. Her prestige and position are beyond reproach. The role of the shaman is often misunderstood in the west, associated with black magic, and spells. While these things all have their place, the actual practitioners are as varied as in any profession. Carola is known as a "White" shaman, a healer, and a spiritual guide.
Meals: (B, L, D)
Location
Delfin I Amazon Cruise
Yanayaquillo, Piranha Creek, Community Village & Night Nature Walk
AM: You will start cruising through the creeks of Yanayaquillo, peeking into different creeks and lagoons. This is one of the best-preserved and protected zones of the Pacaya Samiria National Reserve. Your guide will use his expert eye to pinpoint all the biodiversity of this region. This is also a popular dolphin feeding spot so we won't be the only one enjoying our happy meal here. We will also try piranha fishing.
Afterward, we head down into the Marañon River to a location known as Piraña Caño (Piranha Creek). We had the option to explore the creek either by kayak or by skiff, and they were both fantastic choices! This lovely creek which leads to a lagoon is an ideal place to spend some time in search of birds and playful monkeys. As your naturalist guide spots various creatures for you, also try to pinpoint some yourself now that you've been in the jungle for a few days and have trained your eye a bit! Kayakers will endure the feeling of paddling down the river with only the noises of the forest as your companion. As for the skiff riders, the encounters with wildlife are abundant. The landscape adorned by the usual colors of the sun ́s reflections by whichever mode of transportation is stunning. So sit back and enjoy the beauty of the Amazon forest!
PM: On board our skiffs, you will visit a local community to meet local villagers who have called Amazonia their home for generations. You may step into a typical schoolhouse where the children will be very happy to have visitors, and then stop by an area to see the women of this community who have the most amazing arts & craft market. During the night-time, we will embark on a deep nature walk to spot the diverse life of the Amazon that comes alive at night.
Meals: (B, L, D)
Location
Delfin I Amazon Cruise
Disembarkation
AM: With heavy hearts, at 8:00 the staff will wish you farewell as you begin your departure. At the port of Nauta, our ground crew will be waiting to take you by our private vehicle back to the city of Iquitos, about 95 kilometers journey by paved road.
On our way from Nauta back to Iquitos airport, you will visit the Rescue & Rehabilitation Center of River Mammals (ACOBIA). Here you will have the chance to meet baby manatees and learn about these wonderful and docile creatures and why they are on the endangered species list. There are also some other animals cared for by the center that have been rescued from capture. We welcome you to donate to this ambitious organization and education center as you wish. Our land personnel will wait for you at the airport and give you your boarding passes and help you check-in.
Our staff will be on hand to help you with your luggage and check-in. The return flight will take you directly to the city of Lima, the capital of Peru. At the security gate, your guide and Delfin crew will say goodbye. We truly hope that you enjoyed your stay and Amazon travel experience with us!
Meals: (B)
1 / 10
Accommodations
Cruises & Lodges
Delfin I
A beautiful boutique riverboat offering the most intimate and luxurious of Amazon cruises in Peru.
Explora Sacred Valley
A luxury lodge with immersive exploration experiences in the Sacred Valley and history of the Incas.
Hotel Options
4 Star
Wyndham Costa del Sol Lima Airport
Lima
4 Star
Casa del Sol Machu Picchu
Machu Picchu
4 Star
Inkaterra Forest by Inkaterra
Machu Picchu
5 Star
Casa Andina Premium Cusco
Cusco