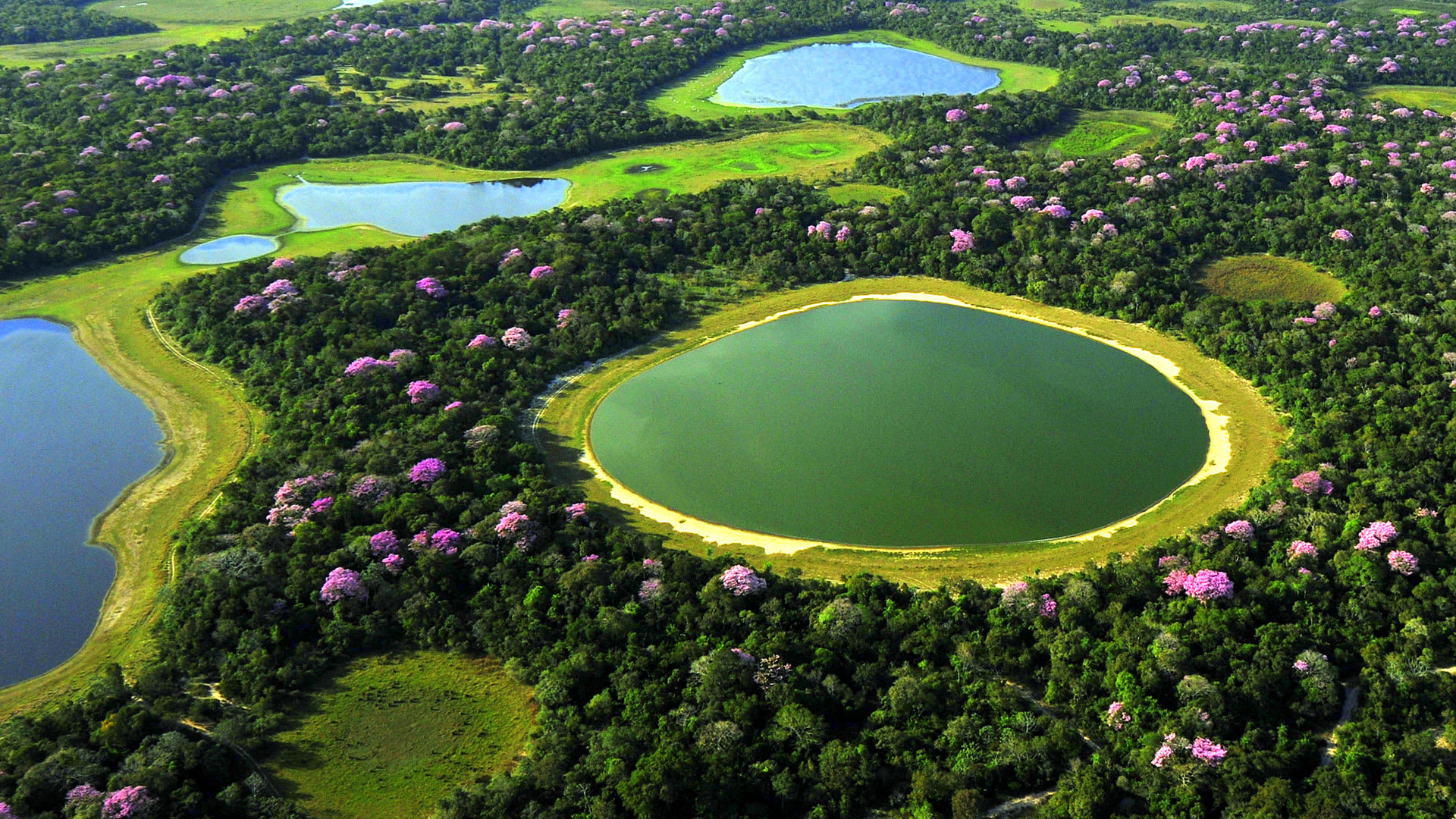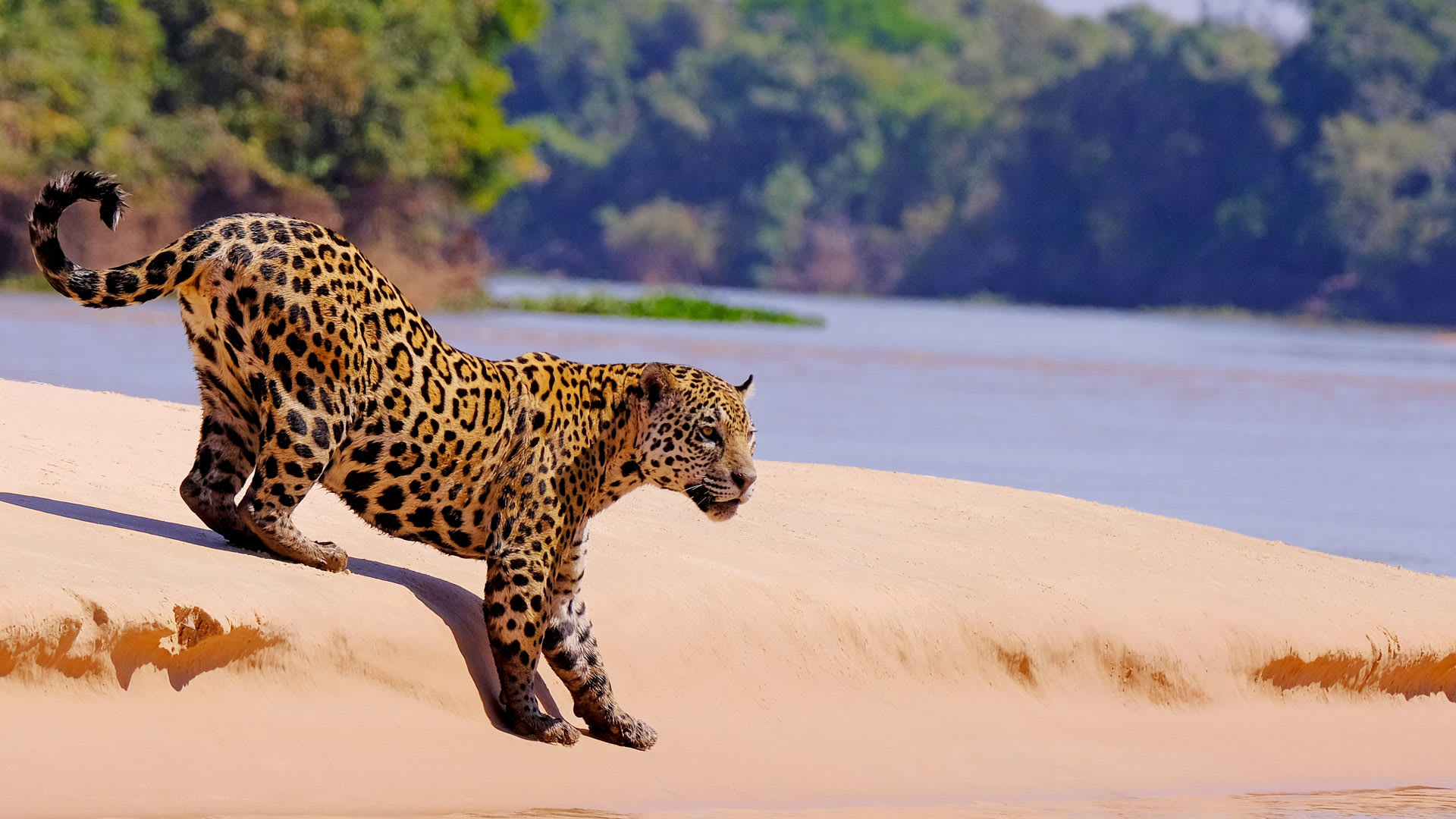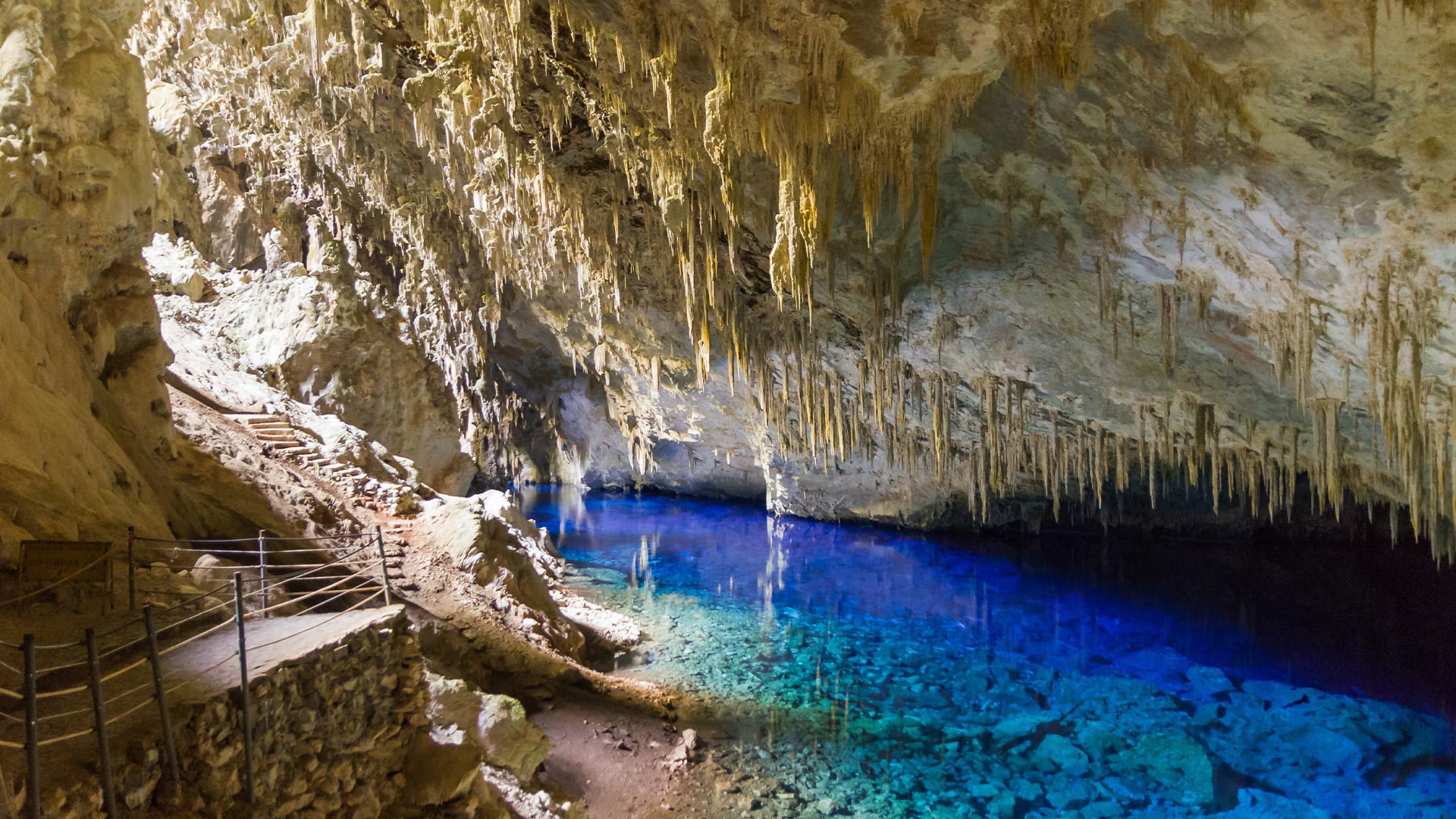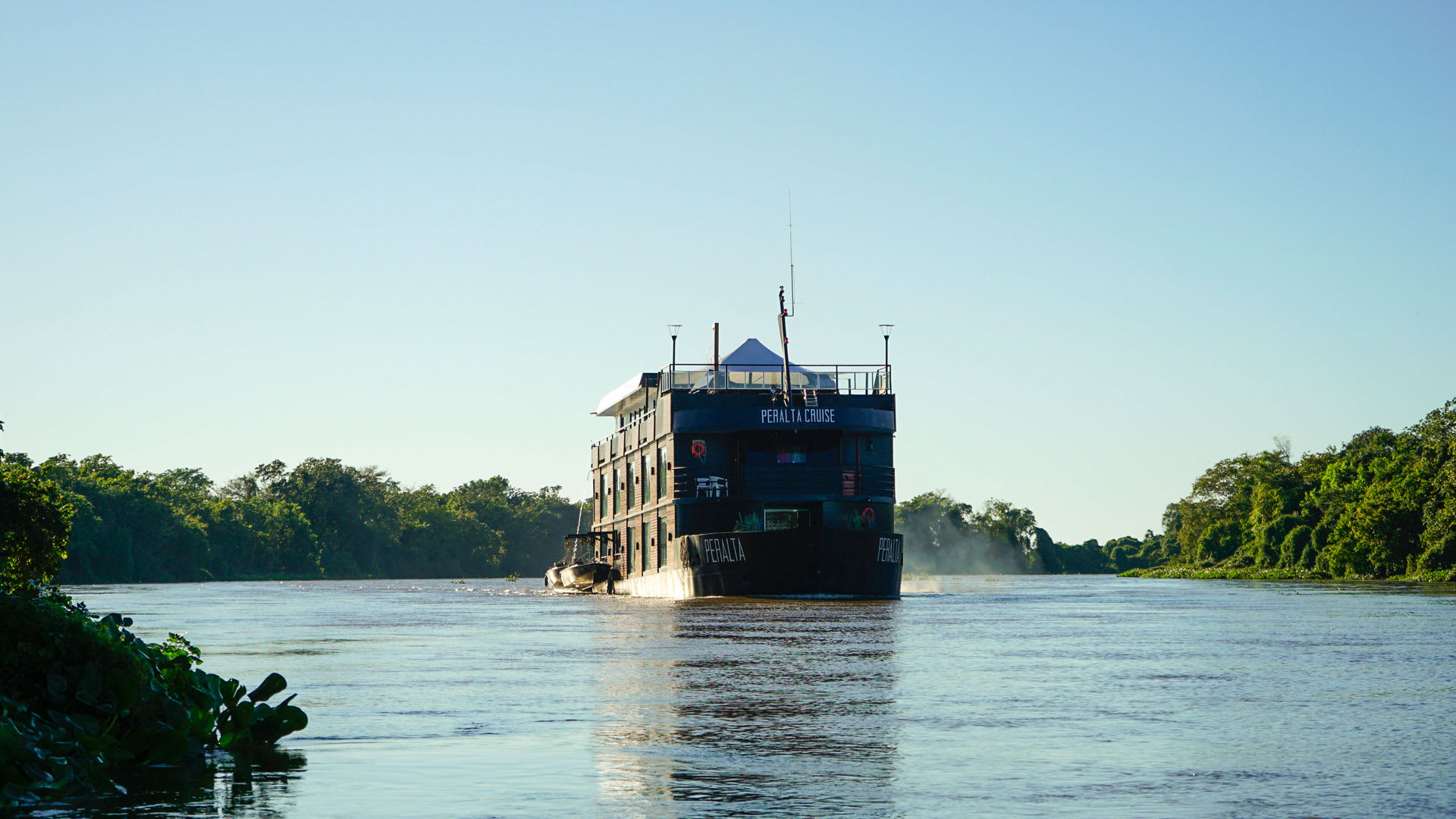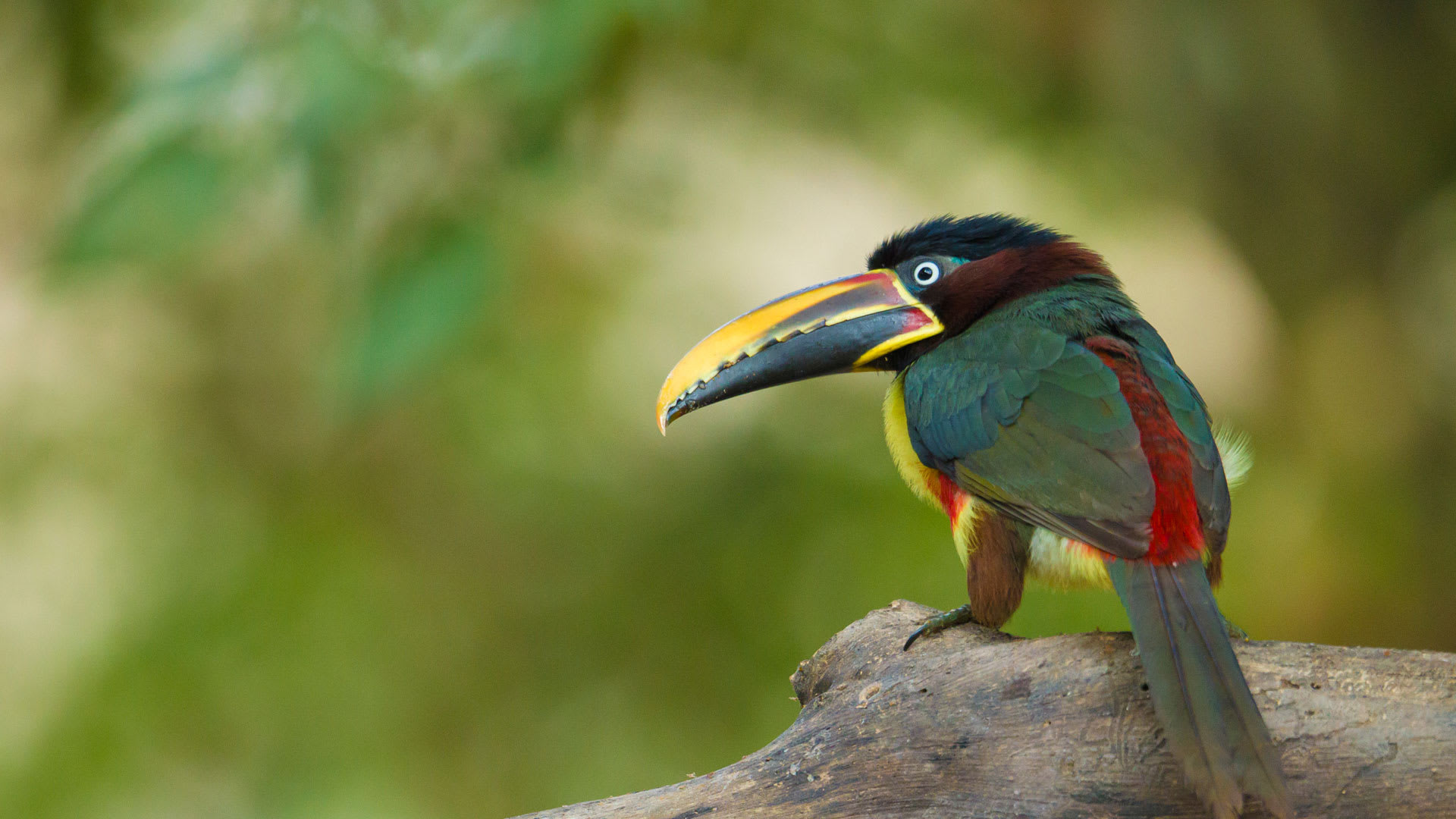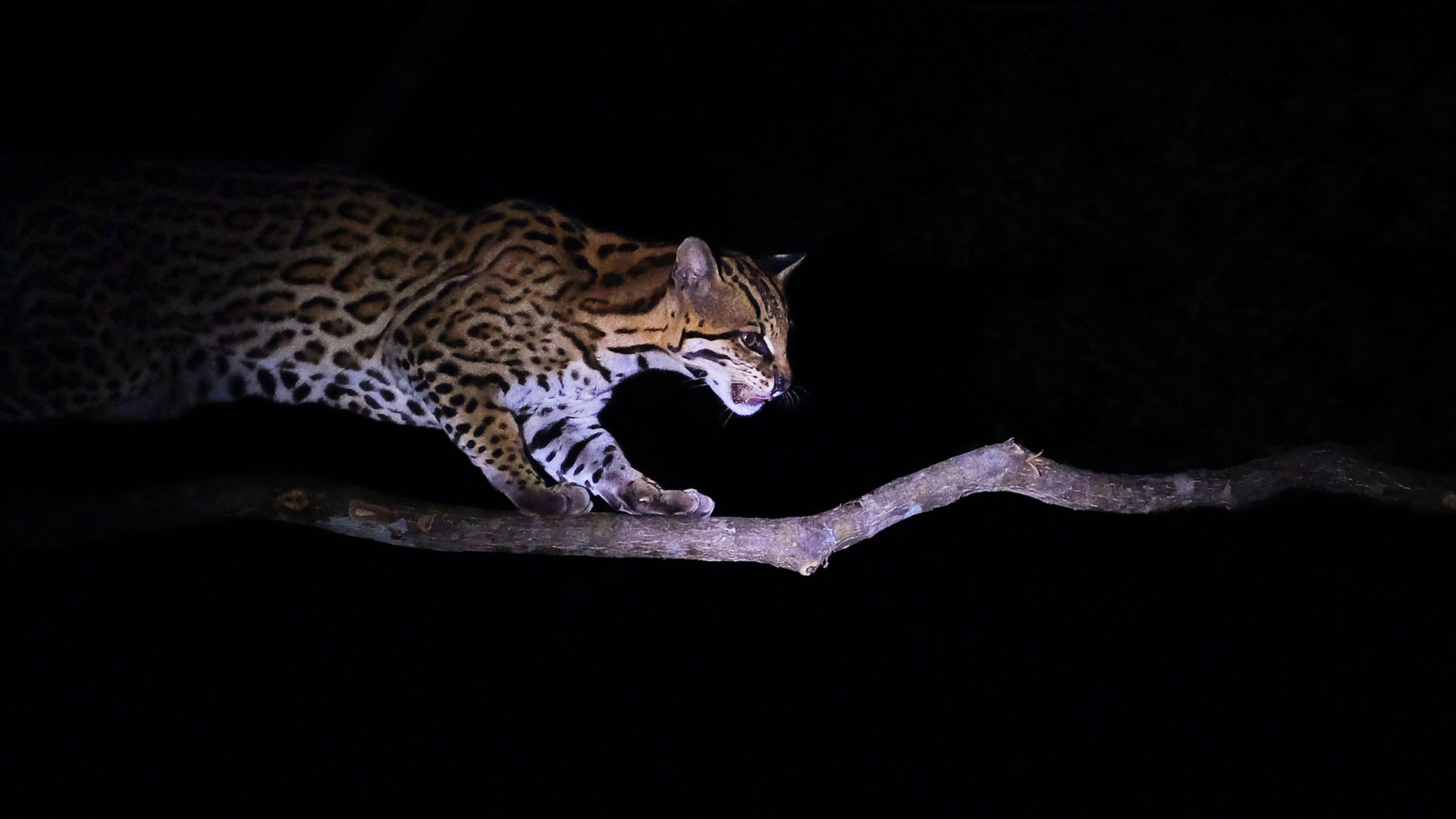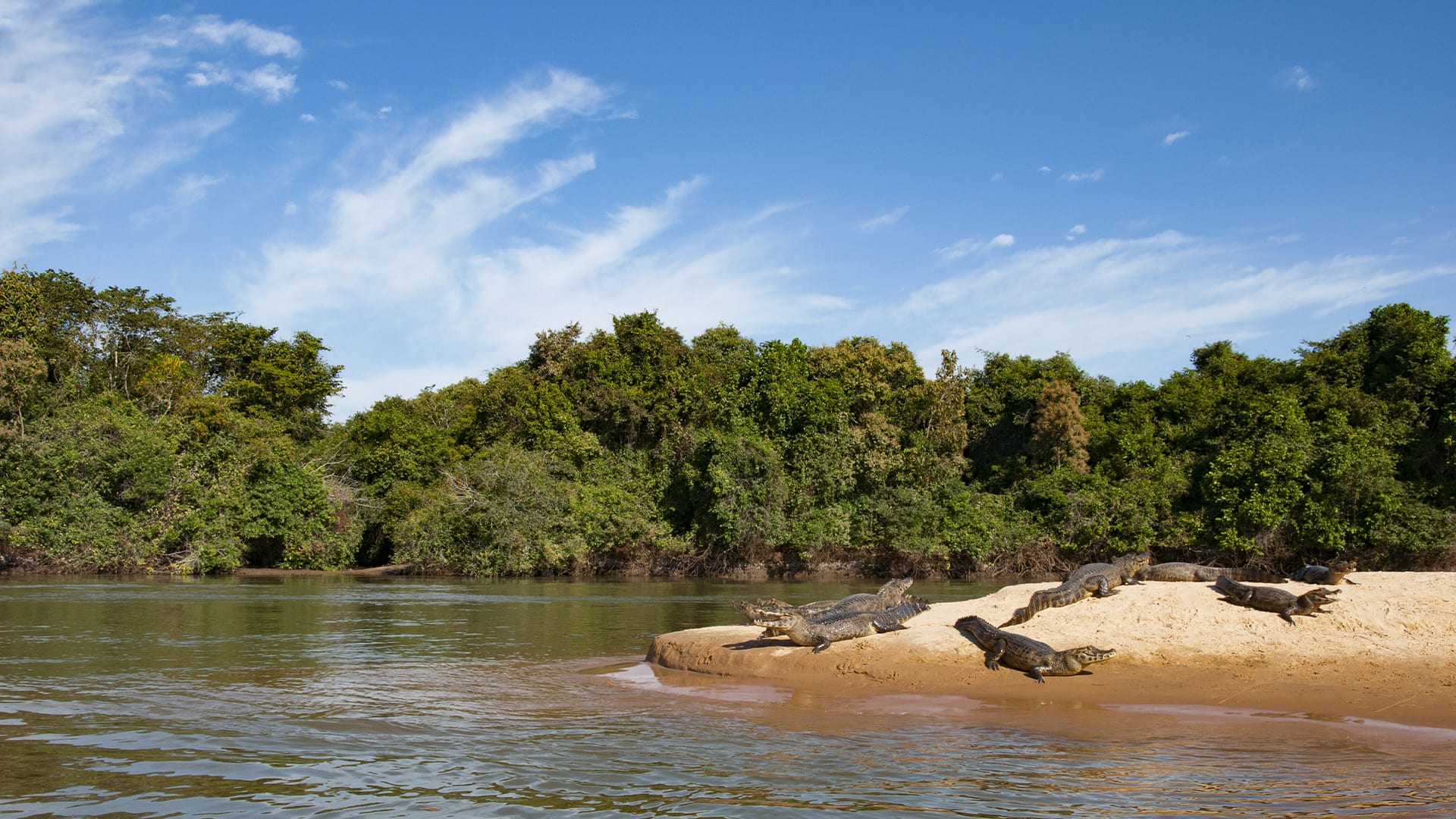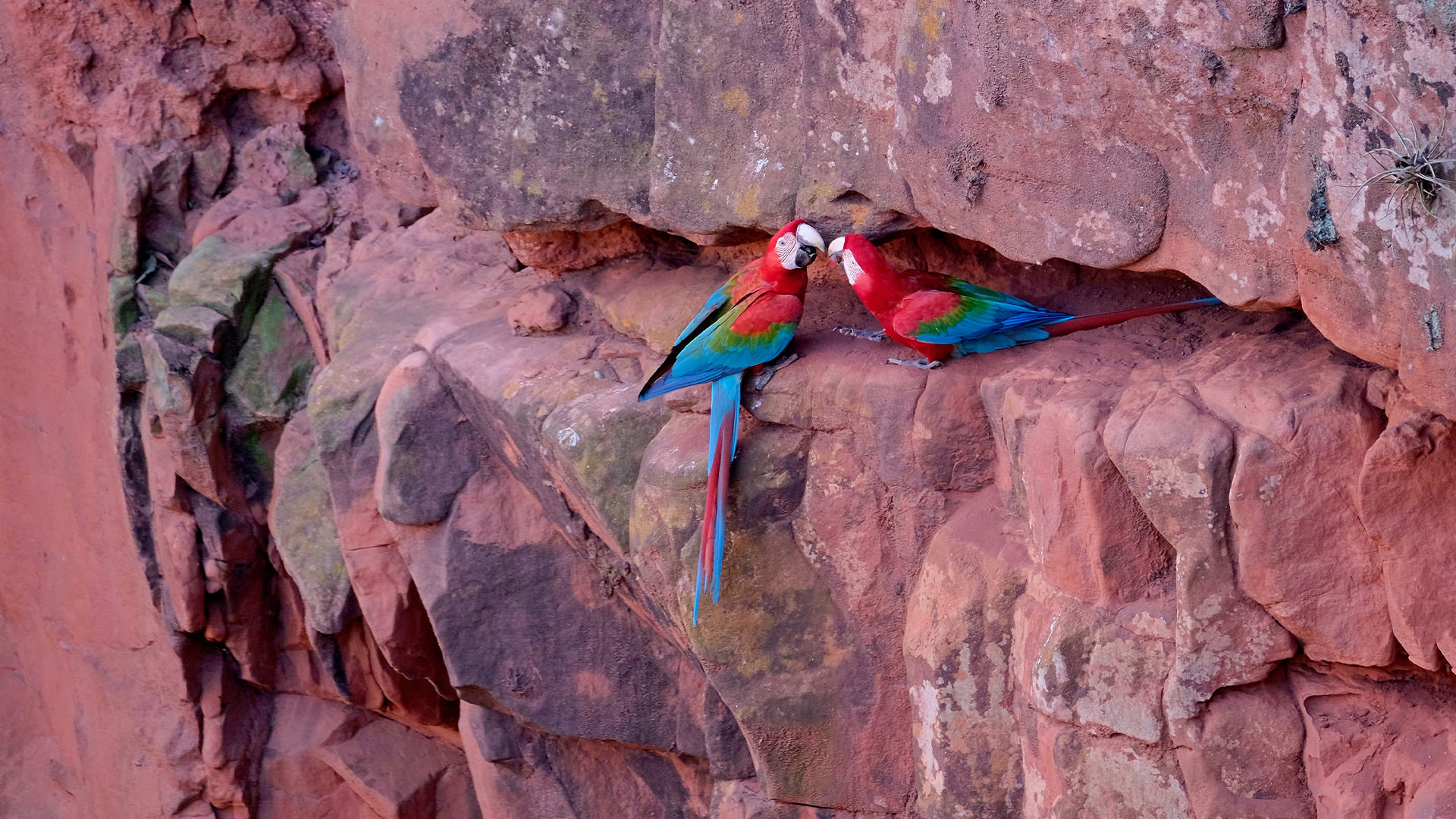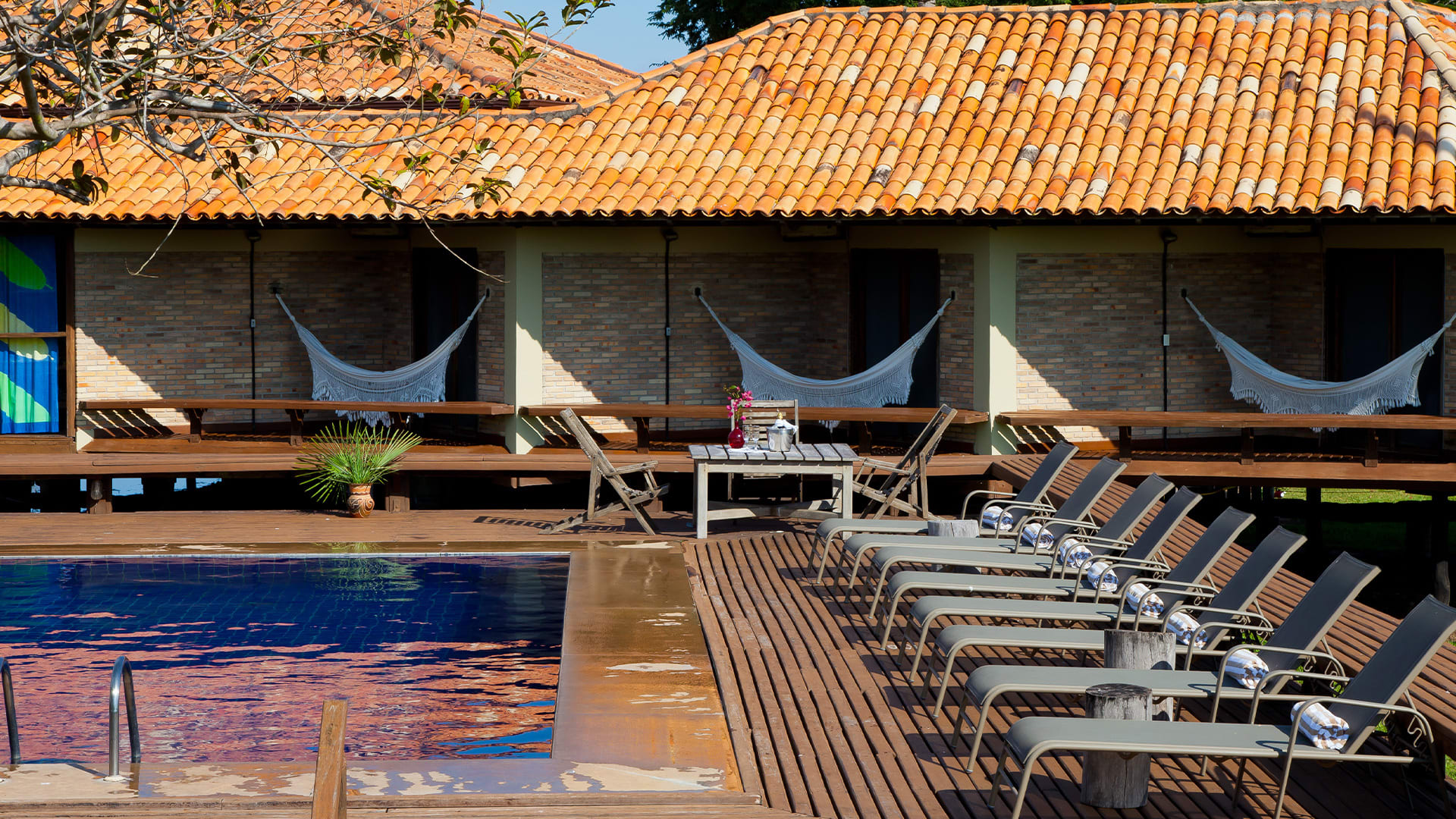 Pantanal
Pantanal Tours
As the sun sinks and all colors slip from lilac to sienna, watch a veritable pageant of creatures flaunt their artistry, reflected in miraculous mirrors of water. This is the Pantanal, the world's largest and most pristine wetland.
The Realm Of The Jaguar
The largest native cat in the New World is notoriously elusive, except in the northern Pantanal. Home to the highest concentration of jaguars on earth, this is your best chance to witness the stealthy prowl and thrilling chase of the noblest of beasts.
Pantanal Lodge
The remote ranches and private pousadas of the Pantanal offer breathtaking bases for wildlife watching, bike or horse-riding, walking or canoe tours, and even 4x4 jeep safaris, and a fascinating insight into traditional Pantaneiro culture.
Bonito
Beautiful Bonito is the gateway to a world of wildlife wonders: crystal-clear underwater caves peppered with stalactites, aquamarine waterfall lagoons pierced by glittering fish, and lush vegetation hosting a myriad of creatures.
Pantanal Cruise
The watery reflections, cacophonous birdsong, and wildlife-rich marshland of the Pantanal are a beautiful thing to experience – its fascinating flora and fauna best seen from water-level by expedition cruise.
Corixo Negro
A favorite of photographers and documentary-makers alike, the jaguar-rich banks of the 'Black Channel' are famed for their viral videos of extraordinary encounters between the Pantanal's top predators, as giant otters and caiman pluckily take on the region's jaguars.
Birdwatching
The open vistas, variety of habitats and perennial water of the Pantanal make it one of the best birding spots in the world, a haven for more than 650 bird species, including giant Jabiru, emu-like Rhea, huge Hyacinth Macaws and colorful Toco Toucans.
Night Safaris
See the Pantanal in a whole new light - starlight itself. A night safari unlocks the underbelly of this biodiverse land, and illuminates caimans' eyes in the vegetation, ocelots, crab-eating foxes, and even the night-prowl of the jaguar.
Cuiabá River
As the water levels of Mato Grosso's Cuiabá River recede between July to October, there's no better place on the planet to spot the mighty Panthera onca, its banks a bountiful hunting ground for this ferocious and most gracious of predators.
Buraco das Araras
Witness the spectacular 'Sinkhole of the Macaws', with its craggy sandstone cliffs and dramatic drops to an emerald caiman-filled lagoon, a geological gem with its own extraordinary ecosystem teeming with araçari toucans and red-and-green macaws.
Taiamã Reserve
The seldom visited island reserve of Taiamã, bordered by the Paraguay and Bracinho rivers, shelters several rare swamps and marshes known for their extraordinary abundance of wildlife, a hotspot for jaguar, birdlife, vulnerable marsh deer and endangered giant otters.
Caiman Ecological Refuge
A 53,000-hectare working ranch in the heart of the southern Pantanal with a remarkable commitment to eco-tourism and conservation, Caiman gives guests the chance to participate in their Onçafari Project helping biologists track jaguar movements.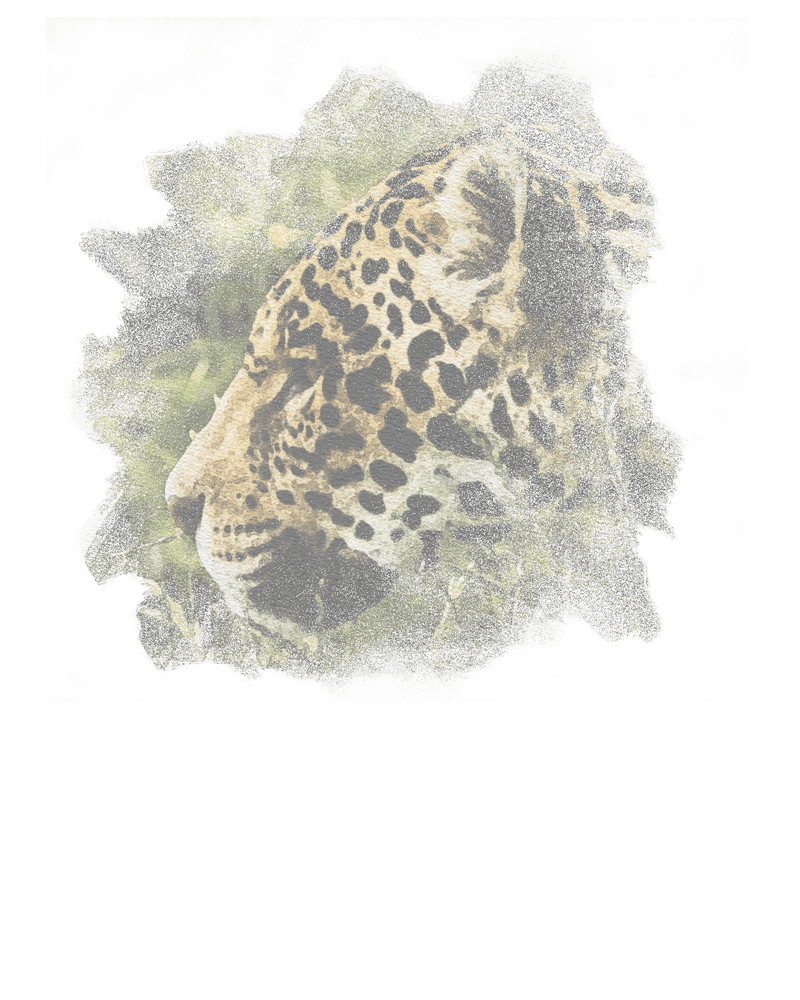 Why Visit The Pantanal?
Step inside a living fairytale with a Pantanal tour, and visit a land of exceptional biodiversity where all colors and sounds compete for attention. Stretching across the Brazilian states of Mato Grosso and Mato Grosso do Sul, the Pantanal is the world's largest wetland – ten times the scale of Florida's Everglades – and home to record-breaking gatherings of mammals, birds and reptiles and a huge variety of activities for lovers of nature and the outdoors.
With the highest concentration of crocodilians and jaguars in the world, over 650 bird species (including iconic jabiru, huge hyacinth macaws and the endangered chestnut-bellied guan), and giant otters, anteaters, anaconda, tapir and maned wolves, Pantanal tours offer world-class wildlife and birdwatching. Take the wildlife holiday of a lifetime and explore a shimmering waterworld of superlative species from the comforts of a unique flotel, expedition vessel, or remote fazenda (ranch) for a true taste of Pantaneiro culture. Be sure to delve into the nearby crystalline waters of Bonito, a living aquarium that shouldn't be missed.
Pantanal Tour Packages
Our custom Pantanal tours have been carefully crafted with enriching private excursions and thoughtful routes honed with years of in-destination experience. Browse our best-selling Pantanal vacation packages below and begin an unforgettable journey tailored uniquely to you.
Pantanal Experiences
Cruises
What better way to explore the Pantanal's widlife-rich wetlands than by boat. Step aboard our hand-picked portfolio of eco-friendly Pantanal cruises and floating barco hotels, exclusively designed to explore the region's protected waters, and operated by only the most trusted of partners, preeminent pioneers in the region who offer exceptional itineraries, unrivaled knowledge, and utmost levels of service.
Lodges
Alternatively base your exploration from the luxurious comforts of a picturesque Pantanal pousada or rustic ranch retreat. Composed exclusively of the finest eco lodges in the Pantanal, our curated accommodation collection has been inspected first-hand by our local destination specialists to satisfy our strict criteria for authenticity, individuality and the highest of hospitality standards.
Travel Guide
Want to know more about how to visit the Pantanal? Our destination specialists have compiled the definitive Pantanal travel guide to help you plan your Pantanal trip. Find out when and where to go, what to see and do, where to eat and sleep, and more below.
FAQ
Do I Need a Visa To Travel To The Pantanal?
Do I Need To Get Any Vaccinations Or Malaria Tablets Ahead Of Travel?
What Is One Thing I Shouldn't Miss In The Pantanal?
What Is The Local Cuisine Like?
When Is The Best Time Of Year To Go To The Pantanal?
Is The Pantanal a Good Family Destination?
Is The Pantanal a Good Honeymoon Destination?